Sorry, our app doesn't handle product pricing or discounts at this time. But you can use a 3rd party quantity/volume discount app from the Shopify app store which works on the cart page like Volume discount by hulkapp.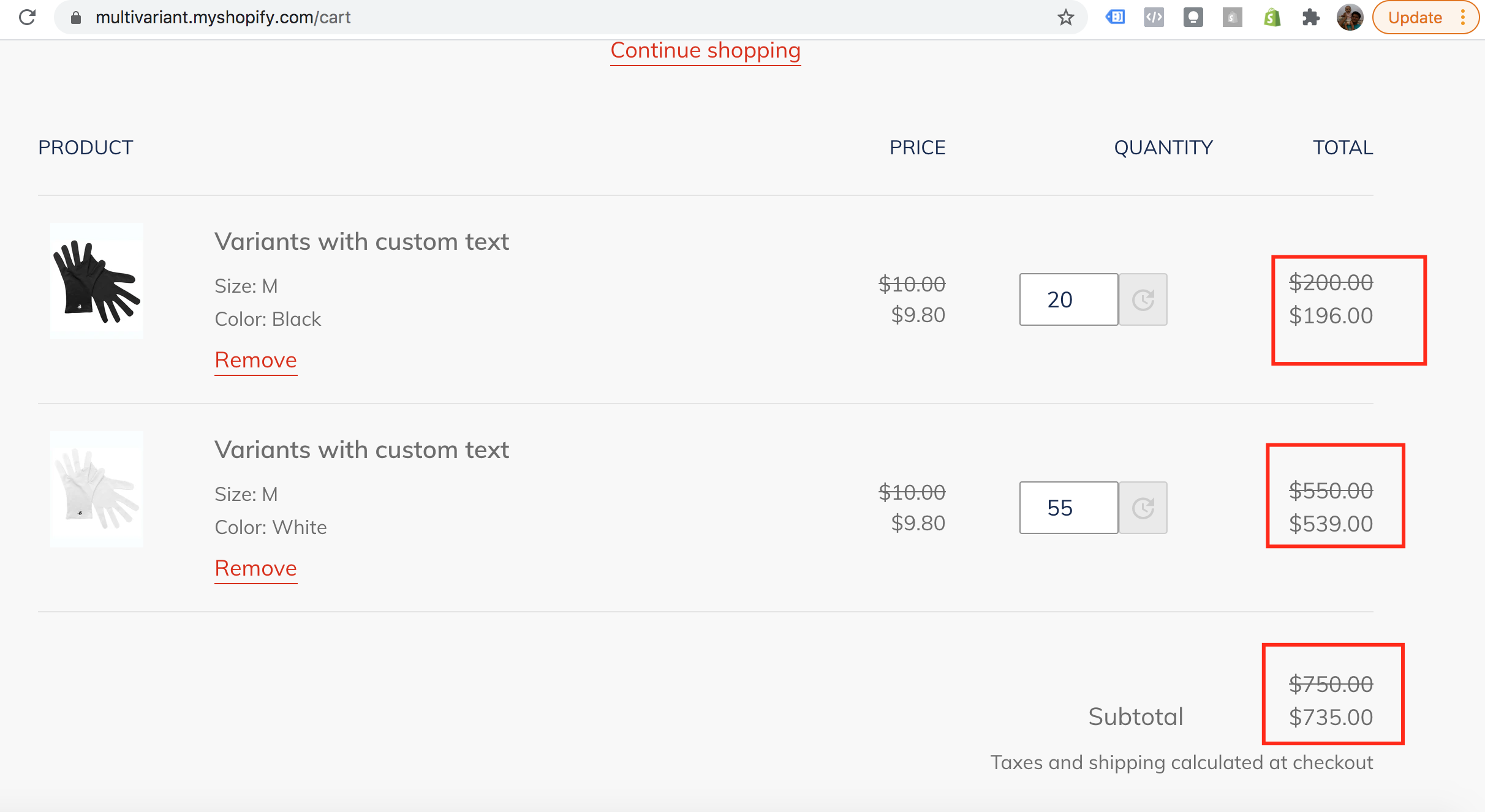 So, it will not display the volume discount or discounted price in the variant pricing, but when the product is added to the cart, it will apply the discount on the cart page by the 3rd part app.
Note: MultiVariants is not responsible for how other app works. We just suggested this to help our clients as we tested this app and those who need a similar solution.