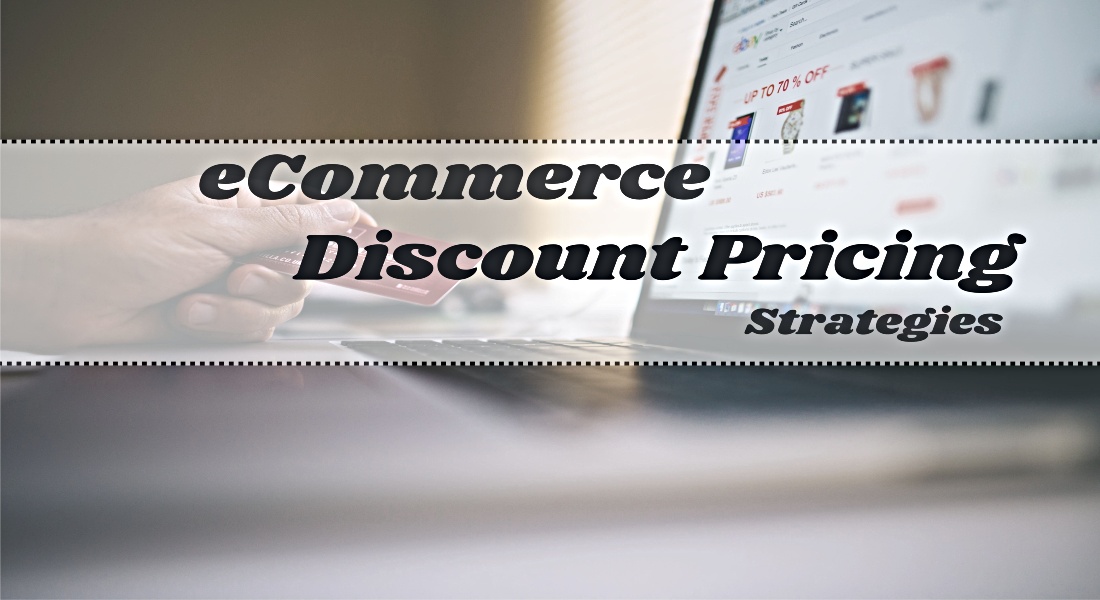 Though the online market field is growing, it is becoming challenging for beginner-level eCommerce people who just started their business on a platform and marketplace like Shopify, eBay or Amazon.
To cope with this tricky situation offering different perks and facilities to customers is a suitable option. According to Internerretailing.com, Australian shoppers are likelier to return to a store after abandoning an online purchase when offered a discount or other incentive (53%).
However, the problem is that many business owners need to learn about the price reduction strategy, and some business people have no idea how to offer discounts in an eCommerce store.
In this article, we will discuss the strategies for eCommerce discount pricing.
What Are eCommerce Discount Pricing Strategies?
eCommerce discount pricing strategy is a form of promotional pricing that cuts off the original price of retail products online. However, it is a quick process of reducing old stock, promoting sales, and attracting new customers.
Businesses frequently lower prices near the end of a product's lifecycle to move outgoing inventory. Or they can also offer discounts on the eve of special events during the year.
Different Types of Discount Pricing Strategies for eCommerce
In eCommerce, several types of discount options are available, and eCommerce business owners can choose any of them according to their convenience. Here, we will discuss seven types of discount options that any business can follow – 
Type 1- Percentage Discounts
The most common type of discount is a percentage off the total price. In this discount method, businesses advertise a value from the list price of an item or service. For example, if a product costs typically $100 and is discounted by 20%, the new price would be $80.
Type 2- Fixed Discounts
Fixed discounts cut the regular price of an item. If a product typically costs $100, and you gave it a flat 10% off, it would cost you $99.
Type 3- Free Shipping
Customers can save money by taking advantage of the free shipping promotion. Businesses selling large or heavy things may find this a particularly effective method of attracting clients and increasing sales. Read this article to know if free shipping is beneficial or not.
Type 4- Bundle Discounts
Clients can save money with bundle pricing When they buy multiple products from the same vendor. This strategy has the potential to increase the AOV and CLV.
Type 5- Seasonal Discounts
Holiday sales and other limited-time promotions are examples of seasonal discounts. Offering discounts like this can be an excellent strategy to attract clients and increase sales during slow times.
For instance, Christmas, New Year, Valentine's Day, and Mother's Day go under these seasonal events. Some store owners even offer 50% off during these holidays.
Type 6- Referral Discounts
A referral discount is given to a customer who refers a friend or family member to your company. Getting the word out about your company this way can help bring in new clients.
Type 7- Loyalty Discounts
Customer loyalty discounts can be provided based on previous purchases or the activity of a regular customer. Incentives like this can go a long way toward keeping repeat customers happy and loyal.
How to Choose the Right Discount Pricing Strategy
Strategy 1- Set Clear Discount Goals
Before offering discounts, set a clear goal about what discounts you want and who your customer is. Offering a quick discount without an appropriate plan can be a massive loss for your business. Read about the dos and don'ts of Shopify discounts.
According to Vendhq, in 2017, discounts were reported by 97% of merchants as their primary pricing approach.
For instance, if you are a businessman who runs a B2B wholesale business at Shopify, then your discount pattern should be different from a retail store owner. Your discount must be wholesaling-centric and tactical so that your inventory becomes balanced, and you do not need to count losses because of any wrong discount.
A wholesaler can put the discount in the form of a bundle. If you are a wholesaler at Shopify, you must know that bunches of applications allow businesses to make different bundles of products with multiple variants. As a store owner, you can use them to give your customers something new regarding discounts.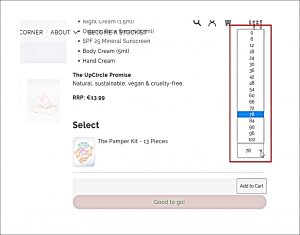 Here, you can see that a store owner uses a bundle builder app for Shopify to display products in specific bundle quantities. Now, customers are required to select products from the available bundles.
But you don't need to offer a bundle as a discount. Your discount type will depend on your business goals and strategies.
Strategy 2- Evaluate Your Progress
Do not go with the flow in the case of offering a discount. Do not copy others blindly whatever discount they are offering. Discount pricing decisions require the taste of the customer, their personalities, and their demographic.
The discount your competitor is following is the best practice for him, but there is no guarantee that your customers would also respond the same way.
Hence, it is better to Find the perfect balance between client affordability and your company's revenue targets through market analysis and different discount implementation.
Do not forget to track your business's progress after implementing a particular discount approach. Ultimately, providing a price cut has the primary goal of making progress in an eCommerce business.
Strategy 3- Focus on Appropriate Discounts Strategy
Different discounts are available for eCommerce, but the storeowner must find the perfect discount strategy that goes well with the business structure.
Let's assume a scenario where you are just selling three colors of the shirt, and they are red, black and white in bulk.
Now, the red shirts are in demand. As a result, red shirts sold earlier rather than the black and white shirts. In such a scenario, the storeowner can offer BOGO or start selling products in a mix-and-match bundle. In a BOGO offer, the store owner usually offers a buy one get one type of discount.
On the other hand, in a mix-and-match bundle, store owners can offer different products in a bundle at a time. With this bundle, the shirt seller can create a set or a combo of all shirts to balance his inventory. Applying MOQ on a product page can prevent a customer's over-purchasing habit.
Strategy 4- Tracking Competitors' Discount Tactics
Observe your competitors to find out what types of products they are selling and what discount strategies are working best for their business. Once you have an idea of the best working discount method, apply it to your business and keep utilizing something new to offer some extra to your customers that your competitors need to offer.
Stay away from one tactic for a long time. Introduce your customers to new discount features over time so that they can become motivated to engage with your brand and products.
Strategy 5- Know About your Customer's Lifetime Value
Utilizing customer lifetime value (CLV) is essential for creating compelling discount offers in the competitive world of eCommerce.
Understanding your clients' long-term worth allows you to provide discounts that promote short-term sales and build long-lasting business relationships.
A study by Custora found that eCommerce brands' customer lifetime value (CLTV) becomes 60% better when they use retention marketing strategies, and providing discounts is the way of customer retention.
Nevertheless, the product, cost per good or service, competitor price, target audience, and market demand play a role when choosing the best pricing strategy in eCommerce. The average customer lifetime value will affect the overall pricing strategy, which is based on how often customers buy and suggest the brand.
Strategy 6- Consider Discount as an Investment
Discounts should be considered investments rather than cost savings to increase customer acquisition, retention, and long-term profitability. Your business can improve its customer base, brand value, and bottom line by properly giving away discounts.
Before announcing a new discount, it's essential to do some research. You may make better business decisions that align with your goals if you take the time to gain knowledge about your target audience. analyze the tactics used by your competitors, and assess the state of the market.
Using research, you can fine-tune your offers to attract your target audience and give you an advantage over the competition. When you offer something more such as an attractive personalized discount offer to your customers, they will automatically become loyal customers.
According to recent findings from Epsilon, individualized brand experiences increase conversion rates by 80%.
Strategy 7- Do Extensive Research Before Providing any Discount
Use split-testing software to compare the effectiveness of various pricing methods. You may learn which discounting strategies work best for your target audience by experimenting with different discount sizes, durations, bundles, and even free shipping. Read about the benefits of offering free shipping.
It is essential to analyze the success of your discount offers regularly. Assess the return on investment of your discounting efforts by analyzing KPIs like conversion rates, getting new customers, and gathering customer feedback. Read this article to know more about ROI.
After doing extensive research on discounts, You can use the results to improve your eCommerce performance over time.
How does Discount work in eCommerce?
A discount technique describes how you will give a discount, also a discount pricing strategy explains why you are offering one. The best eCommerce discount pricing strategies are always focused on the brand," meaning your brand decides which discount method to use.
eCommerce discount pricing strategies should have a specific price aim and focus on your entire brand. Most eCommerce websites regularly employ discount pricing to boost conversions.
However, gaining the attention of prospects, increasing profits, client retention, eliminating unsold or declining goods, and promoting new goods might be other goals linked to an eCommerce discount price strategy.
Suppose your discount pricing strategy has as its goal increasing client retention. Use discounting techniques to entice customers to keep coming back to your shop. The most effective way to implement such a plan would be through membership or value-added discount tactics.
Once you have a clearly defined eCommerce discount price plan, you will need a discount strategy to get the desired outcome. Discount pricing strategies are put into practice with effective tactics. Therefore, discount tactics are the simple actions you do to fulfill your discount pricing goals.
Using tactless discount pricing strategies could have two adverse effects if implemented improperly.
One of them is

it could harm the reputation of your brand. As a result, your profit margin is going to be impacted.

On the other hand,

you are more likely to give a significantly more valuable bargain than the profit you stand to make from the consumer.

Therefore,

it's essential to understand that discount pricing tactics for online retailers can have a customer or product-focused strategy. The priority of your discount strategies is automatically determined by your strategy, which comes first. Your tactics must be client-centered if you plan to be successful.
Bottom Line
Discounts are a must to increase sales, bring in new consumers, and get rid of old stock. However, it is crucial to use discounts while strategically aware of the potential downsides. You can use price reductions to expand your online store sustainably if you seriously consider your long-term objectives, intended clientele, and available resources.