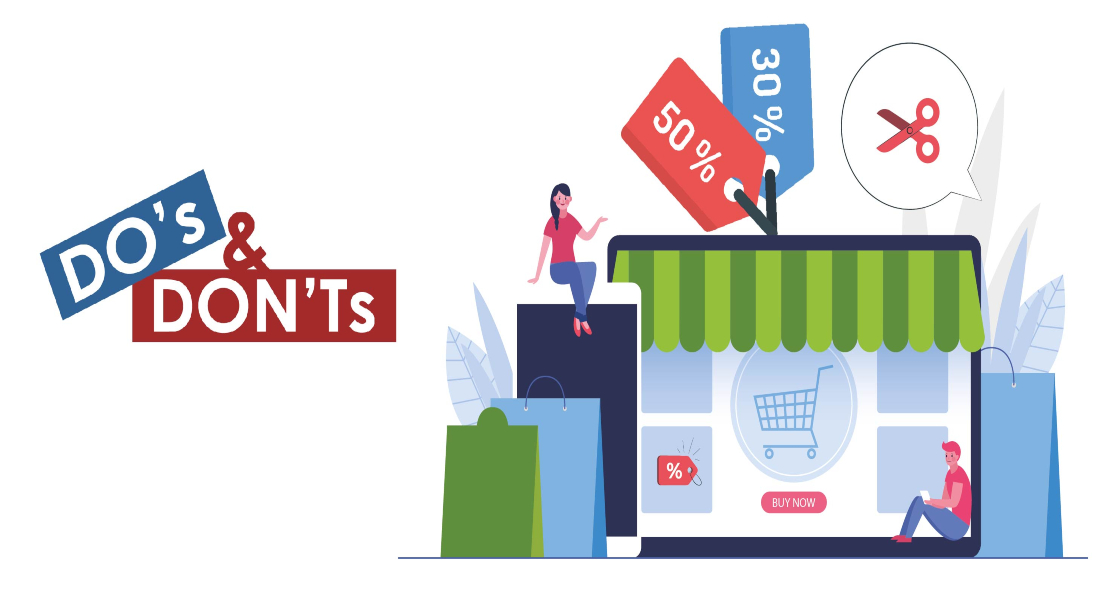 Discounts on an eCommerce platform like Shopify could benefit a business's reputation if offered tactically. As a Shopify store owner, you must find profitable ways before launching any new idea about offering discounts. To get a better idea, you can observe your competitors to see what kind of tactics they are following.
One survey from 2021 found that 60% of American consumers placed a higher value on online deals when the pandemic began because stores were offering discounts at that time. So, discounts have a positive impact on a company's reputation and increase customer loyalty.
This article will summarize the dos and don'ts of Shopify discounts.
What are Discounts?
The idea behind offering discounts is to encourage people to make a purchase they might only want to make if they are overpriced. Offering discounts gives an immediate push or gradual increase in sales revenue for a company so that a growing number of consumers buy products for that business.
In an eCommerce business, sometimes, businesses have no choice but to provide discounts on their products and services to maximize short-term profits.
Dos of Shopify Store Discounts
There are some common dos regarding Shopify discounts that every store owner should follow whenever they want to put discounts on their products.
Dos 1- Set Up Specific Discounts
Setting up targeted discounts in your Shopify store is vital for several reasons. promotions like price cuts are an excellent way to approach first-time buyers. For Shopify stores, a targeted discount strategy is a marketing initiative to increase traffic and sales.
The primary objective of this strategy is to sell a lot of stuff in a short period. Moreover, It is a great way to promote new products, keep existing customers happy, and bring in many new ones.
Offering discounts in a specific way helps store owners to make a segmentation from their client list. For example- loyal customers, premium customers, new customers, cart abandonment etc.
Dos 2- Promoting New Items with Price Cuts
Promoting new items with price cuts is an effective discount strategy in Shopify that can boost sales and improve the SEO of your online store. Offering reduced prices on new products creates virtual excitement among potential customers. 
Moreover, it will encourage them to purchase your new product. This tactic attracts new customers and encourages existing customers to grab the latest offerings.
Additionally, customers are encouraged to interact with your store by taking advantage of discounts on brand-new merchandise. They may spend more time reviewing your product catalog, investigating alternative options, and making more purchases.
As a result of this interaction, customers become more loyal to the brand. Additionally, price reductions work best for them by bringing in price-sensitive clients and looking for the best offers.
Dos 3- Use Discounts to Clear Out Inventory
Offering discounts can be helpful in cases of stock clearance. Before every holiday, stock clearance is necessary because it allows store owners to stock up on new products.
Moreover, you can swiftly sell leftover products by providing discounts to clear out inventory, minimizing holding costs, and freeing up resources for new inventory or other business requirements.
Discounting inventory also contributes to cash flow generation by generating revenue from unsold products. And at the end of the day, it will help your Shopify store's overall financial situation.
Additionally, customers are frequently drawn to promotions and discounts because they see them as chances to buy goods for less. You provide value to your clients by providing discounts to get rid of goods, giving them the impression that they are getting a good bargain. 
This could help your Shopify store in the long run by increasing consumer happiness and loyalty.
By reducing inventory through discounts, you may make room in your business for new, more valuable products. This enables you to keep up with recent trends and present novel products. Because of this, the whole shopping experience of your Shopify customers will be improved.
A successful inventory clearance with discounts can also help build a positive business image. It demonstrates your proactive inventory management, receptivity to market demands, and commitment to giving your clients value. 
Discounting leftover inventory can increase consumer confidence, support your brand's reputation, and draw the attention of prospects.
Dos 4- Use Discounts for Boosting Customer Loyalty
Offering a good discount Increasing customer loyalty is very beneficial because when a customer gets a good offer regarding buying a product, he will become loyal to you. Because of essential human nature, people love to get discounts. 
Use discounts as a weapon to attract the attention of your existing customers. Discounts for repeat clients strengthen your relationship with them.
According to Annex Clouds, existing customers typically account for 65% of a company's total revenue.
Incentives should always be a part of your approach because discounting is a short-term solution. Use whatever technique you want, but choose the kind of discount tactics that motivate your customers to stay loyal. A loyalty program is an excellent way to accomplish this purpose in such a case.
Moreover, setting up a client engagement and incentive program can also have a significant impact on your customer retention rates. In the United States, 52% of consumers will sign up for a loyalty program offered by a company they buy from frequently.
Dos 5-Offer Discount for Reducing Cart Abandonment
Abandoned shopping carts are a major problem for any online retailer. But you have control over the situation. Offering discounts to shoppers who have abandoned their carts has been shown to encourage them to finish making a purchase. 
Online shoppers are often offered a discount in the form of a percentage. They are simple and appealing because the discount from the regular offering is stated clearly.
The percentages are commonly presented as round numbers, such as 10%, 20%, or 50%. They are fantastic for stimulating quick purchases and encouraging new customers to try your products. 
Adding a time-sensitive promo code or coupon code can even further boost the success of these promotions because these kinds of discounts fill customers' urgency, especially last-minute shoppers.
According to Convince and Convert, over a year, almost 93% of consumers will use a promotional code or coupon.
Moreover, offering price reductions in a dollar amount is a great way to entice shoppers interested in your products to purchase. This is because people can easily visualize the amount of money they will save by taking advantage of the offer.
Some internet businesses worry that too many coupons or discounts may dilute the value of their brand. This is why many online stores catering to the premium market avoid offering discounts in favor of free shipping. 
If this is your concern, offering free shipping could be the perfect solution to get more people to buy from you.
Since shipping fees are a common cause of shopping cart abandonment, offering free delivery is a powerful incentive.
Dos 6- Offer Free Shipping
Providing free shipping is a practical incentive that can significantly increase conversion rates. The total cost of shipping frequently turns off customers. By removing this barrier to purchase, you can see an increase in conversion rates and the number of orders placed.
Many Shopify shoppers now expect free shipping when making purchases. Nowadays, business people are measuring free shipping as a competitive advantage. If your Shopify competitors are not providing any free shipping, then it is advantageous for you. In the industry of eCommerce, doing more than competitors is the key.
When customers see they can take advantage of free shipping, they are more likely to make more purchases. Customers who want free delivery may buy more items from your business to reach the required total.
This has the potential to boost earnings and delight patrons. Providing free shipping is a simple and effective way to promote your brand.
Moreover, a regular discount does not excite the customer, and a prospect will consider your brand an option for buying a product at a low cost. Read this to learn more about free shipping.
Don'ts of Shopify Discounts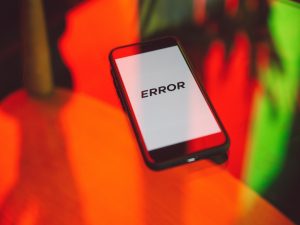 After knowing the dos now, it is time for don'ts. Here a few essential aspects have been explained that a Shopify store owner should ignore while offering discounts to his customers.
Don'ts 1- Do Not Offer Discounts Frequently
If you are a business owner who loves to give offers frequently, it is time to stop it. Discounts work best for your business when you offer them. But sometimes businesses make mistakes while offering a discount repeatedly. To offer discounts, follow a track.
For example, you can make an excellent discount on the eve of holidays like Christmas, New Year's, Valentine's Day, Mother's Day, etc.
As a result, your customers will become habituated to the special discount. If you offer them discounts frequently, they will feel demotivated to buy the product at a regular price, which is unsuitable for your company's reputation.
Don'ts 2- Avoid Discounts that Don't Fit your Sales Strategy
In eCommerce, offering discounts to customers is commonly connected with gathering profits and increasing brand visibility and customer loyalty. But offering irrelevant discounts and offers can backfire on your discount strategy.
If you are trying to move a slow-moving product or extra inventory, then discounting is an excellent option. However, if discounts are consistently applied, shoppers will only purchase products once offered. In the long run, this will hurt your bottom line or damage your reputation.
For instance, if you are doing a B2B wholesale business at Shopify and using any app to allow your customers to order in bulk. Then you must think carefully before offering any discount because your discount strategy will be different from a B2C business.
Additionally, you are using an app, so make the best use of the application to offer discounts. You can make a set or bundle as a form of discount.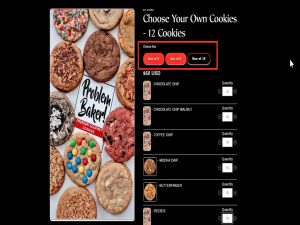 Here, you can see that a Shopify store owner uses a third-party application allowing customers to purchase products in bulk. Besides that, the store owner made three boxes with a specific amount of cookies.
Because of this, he can now directly push their customers to buy the exact amount of cookies at a low price. This will help him sell leftover cookies smoothly, including intelligent inventory management.
So, if you are one of these kinds of Shopify storeowners, then you can use such an application to offer discounts uniquely.
Don'ts 3 – Do Not Make a Confusing Discount Strategy 
Consumers always like pricing approaches that include discounts. But sometimes Discount techniques need to be more clear, which is a common issue in eCommerce.
When you are just planning to apply a discount strategy laid out in your store to reach ultimate goals, make the discount tactics clear and explain the detail of the discount elaborate towards buyers.
For example, one discount approach that can be used to boost brand recognition is rewarding clients for promoting your items on social media.
On the other hand, if your goal is to increase consumer loyalty, however, offering discounts to anyone who signs up for your brand's membership program could be the most effective discount plan.
It is not worth the potential backlash to roll out a discount before clearly defining your goals. That is exactly how companies harm their brand value or lower their profit margins. As was mentioned before, the brand is of paramount importance. It will not be effective if your discount approach does not stem from your overall brand.
Bottom Line
Making a Shopify Business profitable is nothing complicated if you know all your steps. Offering discounts to customers is something that requires much awareness and wise decisions. Read this article to know more about the dos and don'ts of discount offers.