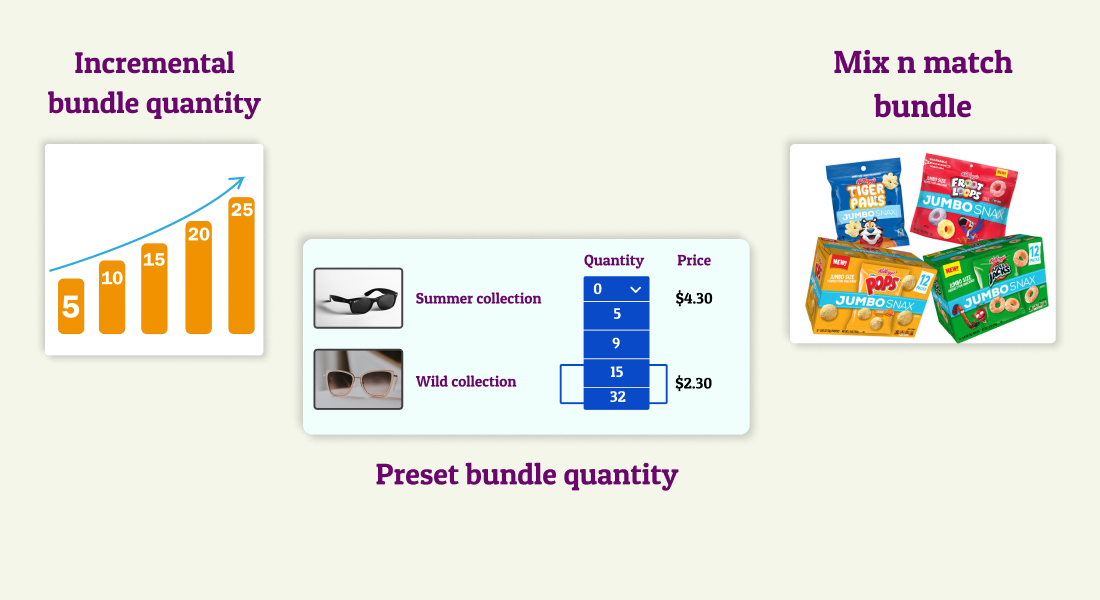 In Shopify, there are numerous ways to boost sales, such as offering free shipping, doing email marketing, or giving a discount. But selling product Variants in bundles is one more good approach in Shopify.
Especially for those store owner who sells different variants of product in bulk. Read this to know if Shopify is good for wholesale or not.
Using Shopify bundle variants is one best ways to boost an online store's average order value (AOV) and maximize profits. Though increasing sales and gaining repeat customers are also two more benefits of using Shopify's bundling feature. They can also be an efficient method of moving stock that sells slowly.
Additionally, product bundling not only comes in handy for B2B wholesalers but is also useful for merchants who have packaging issues and inventory management difficulties.
There are bunches of bundle builder apps available at Shopify that allow store owners to create different types of bundles that can create variants.
In this article, we will discuss how to boost sales with bundle variants on Shopify Store, and, additionally, we will discuss the benefits of Shopify product bundles.
What is a Bundle Variants in Shopify?
Bundling is a way to sell more than one product or service as a single unit. In the same way, Shopify merchants can combine products of multiple variants into one unit by bundling. With this method, merchants can offer their customers the chance to buy multiple items at once in a short amount of time.
This bundling process is quite popular in B2B wholesale businesses. This is helpful for those merchants who usually want to sell products in their preferred units to meet certain eCommerce business goals.
The major benefit of product bundling is that it helps businesses make more money and convinces customers to buy more things from your store. It also gives your customers more value and makes your store stand out from the rest.
For instance, maybe you sell different colors of shops in your Shopify store, and there are almost eight different colors. Now you could assemble a bundle of different colored soaps, let's say you want to create a bundle of 5 different color variants of soap. Consequently, now your customers have to buy at least five different colors of soap with the variants you set.
That means the merchant now has full control over his inventory. And this is how a product bundle works.
Why Should You Offer Bundle Products on Your Shopify Store?
When a customer buys a bundle of products with multiple variants, he automatically buys more than one product. This helps merchants keep track of their stock and makes sure that each product is selling well.
Offering bundles at Shopify is becoming more popular day by day, and of course, there are reasons behind it. Let's look at the reasons for this-
Reason 1- Product Bundling Makes Business Experiences Better
In the eCommerce industry, a good business experience always matters for both businessmen and customers. Product bundling is a good way for businesses to increase sales, improve the customer experience, and set themselves apart from competitors.
If you only focus on product bundlings like mix and match and incremental bundle quantity for B2B wholesale businesses, it will save merchants time, which will improve the Shopify buyer experience in the end.
Reason 2- Bundle Makes Shopping Easy-Peasy 
Customer purchasing experiences can become improved when products are put into a bundle. 
Because of offering different bundles in Shopify Store, a customer can see anything they're interested in purchasing from you in one convenient location rather than having a look at your entire inventory individually.
This may be extremely useful if you have a broad selection of items or run a multi-line store.
Reason 3- It Boosts the Level of Customer Satisfaction 
Happy customers are more likely to return and share information about their positive experiences with their favorite ones. According to Salesforce, 72% of customers love to share their buying experience with more than six persons.
When a company simplifies the purchasing process for their customers by offering bundles, they are more likely to earn their loyalty.
Reason 4- Helps To Save Money and Time
You can save both time and money by offering bundle purchases. Creating product bundles is a great way to reduce clutter in your store and help customers quickly find what they need. Moreover, combining many products into one package is an effective way to cut down on shipping costs.
Reason 5- Reduce Excessive Stocks
If you want to sell more products that aren't doing well, you should put them together in a bundle to sell them well. Moreover, It makes a lot of sense to offer consumers a great deal while clearing out old stock at the same time.
Reason 6- Encourages Cross-Selling and Cross-selling
Bundles let you show off products that go well together and encourage customers to buy things they might not have thought to buy before. This can help increase cross-selling opportunities and introduce customers to new products.
Reason 7- Increases Margins
By bundling products together, you can get your customer to buy more in a single click, which is actually not really visible to the customer in that, in reality, he is buying several products together. So, this bundling method can lead to increased margins and a more profitable business.
Reason 8- The Marketing And Distribution Costs Can be Reduced
Buying and selling products in bundles can cut advertising and shipping costs significantly. Likewise, businesses that adopt bundling strategies have less cause for concern regarding client loyalty and repeat business.
When clients make a larger purchase on a single visit to your site, you don't have to worry as much about convincing them to return the individual products they left in their cart.
Top 3 Product Bundles that Boost Sales at Shopify
Bundle Type 1- Mix and Match Bundle
In a mix-and-match bundle, a merchant can put several product variants together in a unit. Moreover, with "Mix and Match Bundle for Shopify", a store owner can sell his variant product bundle at a fixed price.
A few Mix and Match apps in the Shopify app store allow merchants to create only mix-and-match bundles rather than other bundles. But a business-centric bundle builder app allows customers to create various bundles. So, in such a case, using a versatile bundle builder app for Shopify is a good idea.
Shopify's Mix and Match product bundles are important for business owners and customers to reach their main goal of selling different variations of the same product.
How Does It Boost Sales?
Putting several items into one bundle can convince customers to buy more. This can help a store's sales go up.
Also, when a merchant makes a Mix and Match bundle variant of his products, he can technically promote related products to customers. Or The store owner can suggest an expensive product as well. This process is known as upsell and cross-sell. This is a great way to boost sales of products that were low performing.
Now, See an example of a Mix and Match Bundle to understand better how it works.
Here, we can see that a Shopify store owner is selling different flavors of porridge, and he has made a "Mix and Match Bundle".
Where his buyer has to buy at least 24 porridges from the four flavors he is offering. Once the customer adds all 24 cans with four flavors, only then will he be ready to go. Otherwise, not.
This picture shows the command of adding 24 cans-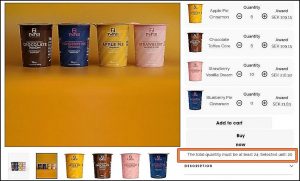 And here, the second picture shows the customer has fulfilled the command, and now he can place the order-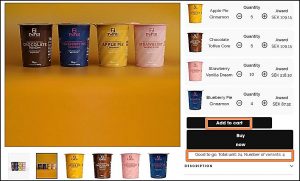 Bundle Type 2- Incremental Quantity Bundle
Shopify's increment quantity is another helpful bundling variants option for merchants. This bundle variant is helpful for those merchants who want to sell items in sets of 3, 6, 9, or 12.
The interval-based quantity increment or the custom-based quantity increment are two other names for this bundle. Whether you're a wholesaler or a retailer, you can sell products in small and large quantities on your Shopify store with this bundle.
How Does It Boost Sales?
Any Shopify store selling fastening hardware (such as screws, bolt pins, nails, etc.) will benefit most from this package. Although this bundle may be beneficial to all merchants who sell small items. Because these items need to sell at a certain quantity, otherwise the company will incur a loss.
For instance, selling products like screws or pins in small quantities at a time is not a good idea. With the incremental number, these hardware companies can fix the number of products they sell. In a market as competitive as hardware, a small increase in quantity can be a very effective way to boost sales.
Let's have an example: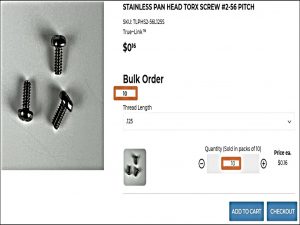 Here, a store owner is selling screws and has set the increment to 10 so that when a customer presses the (+), the total will go up by 10, 20, 30, and so on. This is how an interval-based quantity increment works.
Bundle Type 3- Preset Bundle Quantity
In a preset bundle, customers have to choose products variant from a predefined amount that the store owner has already set. If you are a Shopify store owner and need a preset bundle quantity selector instead of a usual quantity input box, then this is the feature for you.
How Does It Boost Sales?
Preset bundle quantity can be helpful for Shopify store owners who want to make more sales. As the quantities in a pre-set bundle are not fixed. So the retailer is free to arrange the bundles in any way that best suits their product lines, packaging preferences, and stock levels.
Additionally, when the price of a bundle is fixed in advance, the client has no choice but to buy the items in that bundle rather than separately. In such a way, the merchant benefits by selling off the remaining inventory of a product before restocking.
So, we must say preset bundles are the best way to increase sales, including getting rid of the low-performing products in stock while reducing shipping and packaging costs.
For your better understanding, we are giving an example of a preset bundle: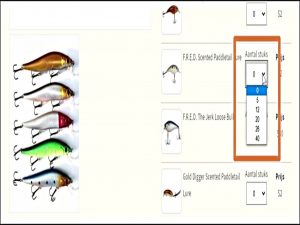 Here, you can see the store owner is selling lures like 5-12-20-28-40 in a drop-down bundle quantity. He just set things according to his business requirements without following any fixed criteria.
Why MultiVariants- Bundle Builder App Could be a Good Choice?
MultiVariants – Bulk Order App is an online tool for selling large quantities of products. This application works perfectly for both B2B and B2C marketing. But this popularity is itself quite advantageous for B2B wholesalers on Shopify.
All of the bundles we've discussed are present in MultiVariants. Moreover, it is an order limit app with additional features like MOQ, putting restrictions on the first product option, a drop-down quantity selector, and so on.
This versatile app understands the B2B wholesalers' pain points very well. Also, it does not overlook the business need of B2C as well. A store owner can easily boost his sales at Shopify by using these eCommerce business-centric features. Let's have a look at MultiVariants features- 
One-click add to cart even with multiple variants

Work will all Shopify theme

This application allows Personalized text for variants

Adding Min/Max quantity per variant

Adding Min/Max price per Variants

Display variants in swatch, list, and drop-down

Shows stalk limit

Allow adding out-of-the-stock badge

Support multi-language
Bottom Line
Bundling products on Shopify is always a good way to sell more than one type of product in one package. Especially in a business that sells to wholesalers. But this doesn't mean B2C businesses can't benefit from bundling their products. Shopify's different bundle types can be used in different ways depending on the needs of a certain product or business.
We talked about the most popular and common bundle variants concept in Shopify. you can personalize your bundle in different ways. For instance, you can now make your bundle your own by making it a BOGO or holiday product bundle. So, get into it and start boosting sales in your Shopify store.