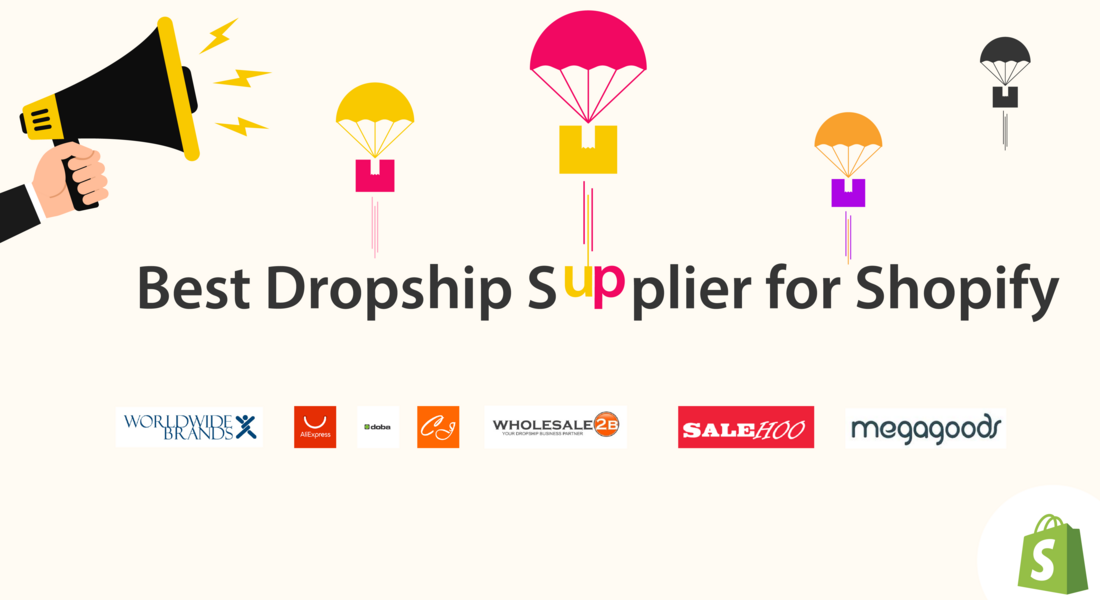 Are you interested in starting an online business but concerned about inventory and products? Then starting a dropshipping business is the best idea for you. The dropshipping company is projected to be worth $557.9 billion by 2025, growing at a CAGR of 28.8%. In a dropshipping business, you will work as a middleman.
Since a dropshipping operation only sometimes needs a significant initial investment or complicated infrastructure, it's usually recommended for new entrepreneurs. Though, many prominent and successful companies also use drop shipping as a standard way of product sourcing.
While dropshipping offers numerous advantages, businesses must be aware of and prepared for possible negative consequences. Some beneficial business aspects are making dropshipping the future of eCommerce. Take dropshipping seriously and learn everything about dropshipping so that you can make healthy business choices.
Suppose you are ready to start a dropshipping business at Shopify. In that case, this article will help you a lot because here we will discuss the best dropshipping suppliers for Shopify that can help you in your dropshipping business, with the benefit and challenges of dropshipping business.
What does Exactly a DropShipping Company do?
Dropshipping is a business strategy where merchants depend on third-party suppliers to send items directly to the end consumer. Dropshipping sellers are unlike typical retailers; they usually have no physical store or goods. Moreover, they usually don't take any inventory or shipping hassles.
In other words, dropshipping is a business strategy where a seller buys products in small quantities or bulk directly from the manufacturer and runs a business without any products. When a customer places an order and pays with a credit card, the seller provides the customer's information to the actual manufacturer for delivery.
Suppose you are planning to start a drop shipping business in Shopify. In that case, you must know there are several advantages to dropshipping for new entrepreneurs in the early stages of your company.
Instead of hiring an employee for delivery, you can fulfill delivery by a third party. You'll have more time to focus on other aspects of your company, including advertising, customer service, and growth.
What is Shopify Dropshipping?
According to Shopgram, As of April 2021, 7.10% of items in all Shopify shops are supplied by a dropshipping service, with 12.82% of businesses employing dropshipping for at least one product. 
Dropshipping with Shopify lets you sell products on the Shopify eCommerce platform even if you don't have any items in stock. 
Shopify dropshipping lets customers buy things from your store, and the supplier will send those products to your customers directly. To perform these activities, you can use Shopify dropshipping app.
Benefits of Starting a Dropshipping Business
The dropshipping business has a few significant benefits, so before starting, let's know about the positive aspect of creating a dropshipping business.
Benefit 1: It's Simple and Low-Cost to Get Started
Dropshipping companies require little initial investment and effort. It reduces the need for a commercial store, hires employees, and keeps inventory in stock. Instead, you create an e-commerce website, source your goods, list the goods, choose your pricing strategy, and optimize your site for maximum sales. 
To launch a successful dropshipping enterprise, you need the following:
Platform ( Shopify)

A mobile device or desktop computer.

Connectivity to the world wide web

Use cases of automation technology

A searchable database of wholesale or retail vendors
Benefit 2: Dropshipping Lower Operating and Maintenance Costs
With drop shipping, you'll be spending almost nothing on administrative costs. A stock of goods is unnecessary for the operation. As a result, a tiny company can also run a dropshipping business on Shopify. Drop-shipping businesses may save money on labor expenses. In addition, there is no need to spend money on packaging supplies.
To sum up, the following are all things you won't have to worry about when using dropshipping:
Maintaining or financing a storage facility

The processing and delivery of your orders will be

Inventory control is an essential part of any accounting system

Processing incoming orders and returns

No concern about placing new product orders
Benefit 3: Easy Operation
The United States accounts for 62.8% of all Shopify dropshipping shops, while Canada and Australia each account for 8% and 7.4% of the market share, respectively.
Though dropshipping does not require any particular demographic to run the business, the business can be run virtually. You need incense, your customer, your supplier, and an internet connection to run a dropshipping business.
All the buying and selling processes are performed through the internet, which drags the importance of physical stores and products.
Benefit 4: Scalability
Unlike other business models, dropshipping can quickly meet the needs of an expanding business.
As we know, traditional business requires more workload and employees, and dropshipping business is okay with this problem. The dropshipping supplier will manage most of the issues in such a situation.
This is a common scenario: when a company's sales increase,  they hire more people, especially in the customer support department. Fortunately, dropshipping businesses scale quite well in comparison to traditional eCommerce operations.
Read what the features are of dropshipping business.
What Are Some of The Challenges With DropShipping?
Dropshipping is expected to rise from its current $196.78 billion in 2022 to $476.1 billion by 2026, according to a new report by Statista.
Dropshipping has become a standard method of selling online nowadays, but it has its own set of difficulties.
The logistics of your dropshipping operation must mesh with your overall company objectives. Dropshipping has both positive and harmful effects, and you'll need to learn to live with the reduced profit margins and possible legal concerns.
Challenge 1: The utilization of Outsourced Resources
Dropshippers are highly dependent on their suppliers because of the nature of their business. When a retailer's third-party supplier cannot deliver as promised, the store bears the brunt of the consumer complaints.
Similarly, if a retailer's primary supplier unexpectedly goes bankrupt, it might cause significant problems for its operations.
If a shop has stock on hand, it may keep running while looking for a new supplier and suffer less disruption from supply chain disruptions. A solid backup plan is crucial for emerging companies in the case of a significant setback.
When you use a drop shipper, you rely on them for more than just delivering the goods. It prevents stores from doing final quality checks on merchandise or providing additional services like having apps pre-installed on a customer's phone or engraving a special message on a piece of jewelry.
Challenge 2: Extreme Rivalry
Intense rivalry is expected because of the low barrier to entry that dropshipping provides to merchants. Nothing prohibits rivals from selling the same things you do unless your company has an exclusive deal with a supplier to dropship those products.
It's possible that dropshipping businesses won't be able to differentiate their offerings from the competition as easily. Companies in the retail sector will need to differentiate themselves in other ways to survive, such as by delivering a memorable and straightforward online shopping experience.
Challenge 3: Profit Margins That Are Too Low
Dropshipping reduces profits since you rely on a third party to fulfill some or all of your customers' orders. To achieve the same level of profitability as a brick-and-mortar store, you will need to boost sales volume significantly.
Challenge 4: Poor Customer Service
When an order goes wrong, it's more challenging for stores to provide satisfactory customer service and resolve the problem.
Retailers may need to coordinate with third-party sellers to answer consumer questions, replace faulty items, or ship missing orders. This adds more effort and administration burden to the order fulfillment process than if no supplier was engaged.
Top DropShipping Supplier for Shopify
There are bunches of drop ship suppliers available for eCommerce but here are some top ones-
Supplier 1- Ali Express
AliExpress links online stores with suppliers that ship directly to their customers as a global wholesale and dropshipping marketplace.
Almost all of the sellers on AliExpress are located in China and ship their goods there. It's free and available to everybody around the globe. AliExpress now offers shipping to 254 different nations, including the United States.
Packages might take anywhere from 15 business days to 45 business days to arrive via standard delivery. If you choose expedited shipping and pay the extra fee, you may expect to get your order within seven to fifteen business days.
On AliExpress, you may find more than 100 million items in categories as diverse as clothing, toys, home gadgets, skincare, jewelry, home decor, automobiles, and motorbikes.
AliExpress is an excellent resource for both new and experienced drop shippers. Before you get supply, do market research, network with suppliers, and place bulk orders.
Supplier 2- SaleHoo
More than 8,000 dropshipping wholesalers are included in SaleHoo's supplier database. They are primarily serving eBay and Amazon sellers. However, many dropshippers are using SaleHoo to locate products.
They believe that, at $67 annually, it is one of the finest prices among supplier networks, especially considering the 60-day money-back guarantee. SaleHoo is an international dropshipping supplier with US, UK, and Australian customers.
SaleHoo gets its goods from AliExpress. Shopify makes it easy to identify and work with reliable dropshipping suppliers in a wide range of popular and lucrative product categories, then quickly and easily add those suppliers' wares to your online shop.
If you're looking for a directory and research tool on the side but want to avoid committing to an annual membership fee or only need it for a bit, SaleHoo might be a good option.
Supplier 3- Worldwide Brands
Since its founding in 1999, "Worldwide Brands" has been a trusted and respected marketplace for products of all kinds. It states proudly that it includes only legitimate, high-quality wholesalers who meet specific criteria.
They have found dependable wholesalers and developed new ideas for particular markets using the dropshipping vendor database in the past.
Worldwide brands, in particular, offer supply all over the world. They also provide a catalog of shipping costs and methods of different dropshipping distributors you want to contract with.
While the database doesn't contain every dropshipping store, it includes a sizable selection of credible wholesale drop shippers. There are almost 16 million wholesale products in various categories, such as pets, jewelry, watches, electronics, computers, and even apparel.
Those looking for a reliable wholesale supplier directory and are okay with making a more significant initial investment can consider signing up with Worldwide Brands.
Supplier 4- Doba
When compared to building a list of dropshipping companies, Doba integrates with suppliers to make it easier to place orders with several warehouses through a central location. The majority of the vendors on Doba are located in either the United States or China. Doba makes selling local products to customers in either location simple by facilitating quick shipping.
Doba's $49 monthly fee is likely much higher than other dropshipping websites. Because Doba's user interface might benefit if you value your time and effort that you want to discover.
An annual savings of around $700 is possible if you can find reliable dropshipping goods suppliers willing to deal with them directly. Doba might be helpful if there are just a few major suppliers in your industry, minimizing the number of people you need to collaborate with.
Supplier 5- Wholesale2b
The automation of Wholesale2b's stock levels means that you can easily import orders and tracking information into Shopify. Where they can be processed in real time. There are over a million products available for dropshipping, over many different categories, making it easy to put up specialized collections.
Wholesale2b provides shipping to all 50 states and Canada. Wholesale2b includes a shipping time report, so you can see the typical number of days it takes for each supplier to ship items. This varies from product to product and supplier to supplier.
Almost everything you can think of, from clothes to cookware, games to hardware. Those involved in drop shipping aim to sell in the North American market and want prompt delivery times.
Supplier 6- Megagoods
Megagoods is a wholesale distributor specializing in electronics, although it also carries many other items. Megagoods is a wholesaler that provides dropshipping services with low minimum order sizes. This allows you to send straight items to your consumers without worrying about having a large inventory.
Bluetooth devices, audio gear, TVs, kitchen appliances, office supplies, and much more can be found at Megagoods. Electronics-focused companies looking to expand their overseas shipping options, Megagood is best for them.
Supplier 7- CJDropshipping
CJDropshipping is a wholesale dropshippers list and marketplace that helps retailers grow their dropshipping businesses in a cost-effective way. Moreover, you can easily add products from 1688 and Taobao directly to your Shopify store, even the prices are often lower than on AliExpress. Also, it is a free Shopify app that can be integrated with your store's existing dropshipping tools.
Additionally, If you can't find a specific item in the CJDropshipping app, you can submit a request, and the program will add it as soon as it locates the best supplier. This is the ideal solution for US-based retailers looking for a consolidated dropshipping solution encompassing product sourcing, order processing, order fulfillment, and speedy US-bound shipment.
How To Find Trustworthy DropShipping Suppliers?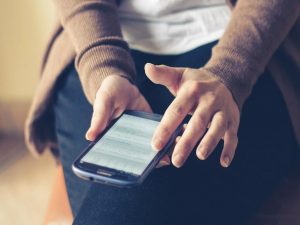 Dropshipping forms a business partnership with the supplier. So the quality of the product depends on the supplier. Maybe you already know how to start a dropshipping business. Now, it is time to be careful before choosing a supplier.
In such cases, a few things should be kept in mind while choosing dropshipping suppliers, and they are:
Know how do they deal with defective items or those sent back?

How long does it typically take from the time of sale to delivery?

How helpful is their customer service?

Is order fulfillment guaranteed?

Do they provide security against fraudulent transactions?

Do they have feedback available online?
Additionally, to add some extra perks, you can use a third-party application in your Shopify dropshipping store. Which can help your customers to put orders in bulk. Especially, if the customer is a wholesaler.
Bottom Line
To conclude, If you have a shortage of investment and resources, start a dropshipping business with a short investment. Here we have talked about the top 5 dropshipping suppliers. You can choose according to your choice because all of them are flexible.