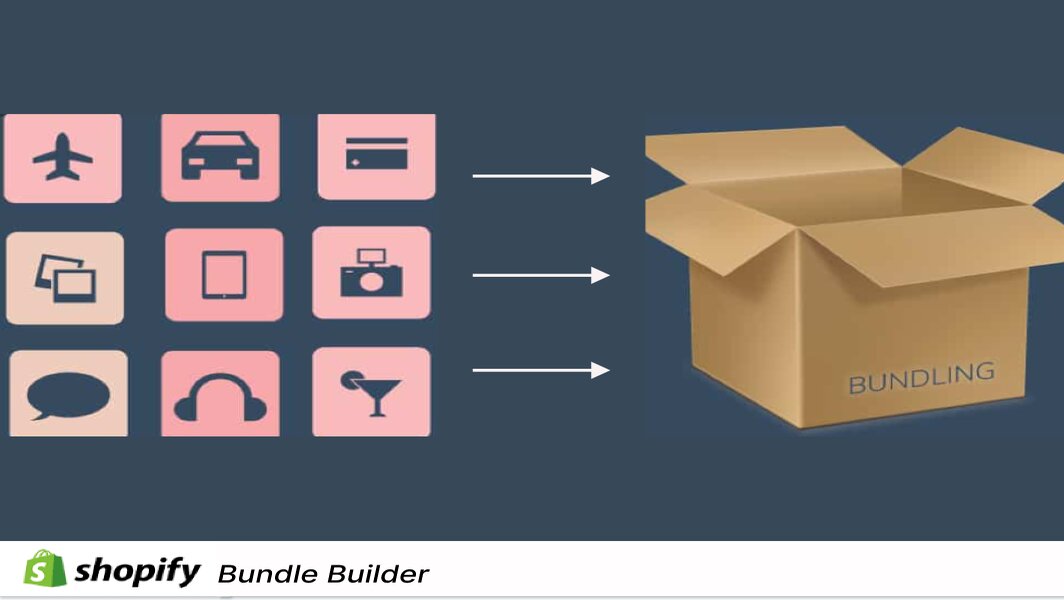 Shopify bundle builder allows customers to choose from related product variants and create their own bundles. Merchants often offer discounts or a fixed price on bundles to make them more attractive. Offering discounts or a fixed bundle price based on the number of product variants encourages customers to buy more items.
With variant bundle builder, customers can mix and match the product variants they want. They get their ultimate freedom of buying, ensuring an excellent shopping experience. Thus merchants increase their average order value which is the bottom line of a business.
So, this article is going to tell what is Shopify bundle builder and provide in-depth detail about how to add bundles on Shopify.
What is Shopify Bundle Builder
Shopify bundle builder helps grow sales volume by allowing customers to build their product bundles. With bundle builder, product selection becomes easier for customers as the store owners predefined packages. Customers easily find the product variants or combinations they want with a bundle builder. 
Merchants use Shopify bundle builder to set their bundle quantity range and control shoppers' choice. Bundle builder in Shopify reduces the dropout rate when selecting products and ensures growth in sales volume.
How Variants Bundling Increases Your Shopify Revenue
Shopify bundle builder provides some distinctive features that help merchants to attract more customers. With Shopify product bundle builder, customers can create their custom bundles. When merchants pre-defined the bundles, customers do not have the freedom to break the quantity of the bundle. But, the bundle builder in Shopify allows customers to add or eliminate any item from the bundle. So, customers can create custom bundles with their desired variants and quantity. This encourages customers to be loyal customers.
This increases the Average Order Value (AOV), and merchants can almost steer their customers through different product variants. 
When Should Merchants Use a Bundle Builder
Merchants can benefit from the bundle builder option when several product variants are commonly purchased. For instance – if customers are frequently buying gloves and hats, make a bundle deal so that your customers first choose gloves from a selection of product variants and then choose hats similarly.
So, create a bundle builder for Shopify to let customers conveniently find their desired product variants in one place and offer multiple items to the customers during a single purchase.
Additionally, offer discounts on purchasing multiple variants simultaneously and encourage customers to add more items to the bundle.
If you are merchants, use bundle builder if you – 
Sell several different product variants that can be set under one category. For instance – the food items.

Sell products with several variations and allow customers to select multiple variations. For instance – different types of teas or coffees.

Sell individual items (if combined, they make a larger item). For instance – different parts of a vehicle. 
Sell Multiple Products In One Package With Custom Bundle
Offering a custom bundle builder lets customers enjoy a wonderful shopping experience and increases the possibility that they will visit the store again. Use a few extra tricks like sale offers or fixed discounts to grow your sales volume. Consider the following ideas while offering discounts –
Percentage discounts –

Encourage your customers to purchase more items with percentage discounts like "Buy any 3 items to get 20% off" 

Bundle with a fixed price –

Increase sales growth by offering fixed price bundles like "Choose any 3 items for $60".

Bundle discount deals –

Offer bundle deals like "Buy 3 products to get 20% off or buy 5 products to get 30% off".
Shopify bundle builder allows merchants to sell multiple product variants in one package. This increases the average order value (AOV), and merchants can promote popular products together.
How To Create Bundle Builder for Your Shopify Store
If you are not technically skilled, there are two ways you can create a Shopify bundle builder for your store. You can hire a Shopify expert, or you can install the Shopify Bundle Builder app on your store.
Hire a Shopify expert
You are not committed to hiring a developer once you contact him or her. You can connect with Shopify experts for free. But before hiring an expert –
Do some prior analysis so that you can make the developer understand easily what you want. 

Define your budget clearly and make a clear description so the expert can provide you with an accurate quote.
One of the major shortcomings of hiring an expert is that if you need to change any business rule, you must hire again and spend more. And it is a common requirement that you might change your bundle builder deals to meet your business goal. In that case, hiring experts several times might not be cost-effective.
Use Shopify Bundle Builder App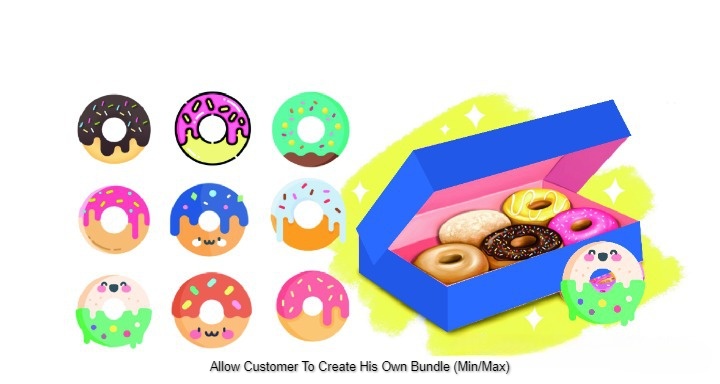 Installing a Shopify bundle builder app on your store can give you full control over making your bundle builder deals. And you can easily set up your business rules with just a few clicks without coding knowledge. 
One of the bundle builder apps that will let your customers create custom bundles is MultiVariants – Shopify Bundle App. With this app, you can easily add your bundle quantity range and set rules from the admin panel with just a few clicks. The app seamlessly integrates with your Shopify store and lets you create bundle builder deals to meet your business goals. Here is a glance at what you can do with this app –
Set your business rules to let your customers build personalized product bundles.

Set business rules to make pre-made bundles of popular products.

Set your custom title to your bundle

. For instance – you want to sell 12 items but display it as 1 box.

Enjoy seamless integration and guaranteed support.
Final Thought
Creating a Shopify bundle builder is one of the smart ways for merchants to grow profit margins. It allows merchants to sell multiple products at a time and customers also become happy getting the exact products in one place. 
Bundle builder deals save customers time helping them make decisions which eventually ensures customers re-visit the store. Though bundle builder is advantageous, merchants are to implement product bundling effectively.