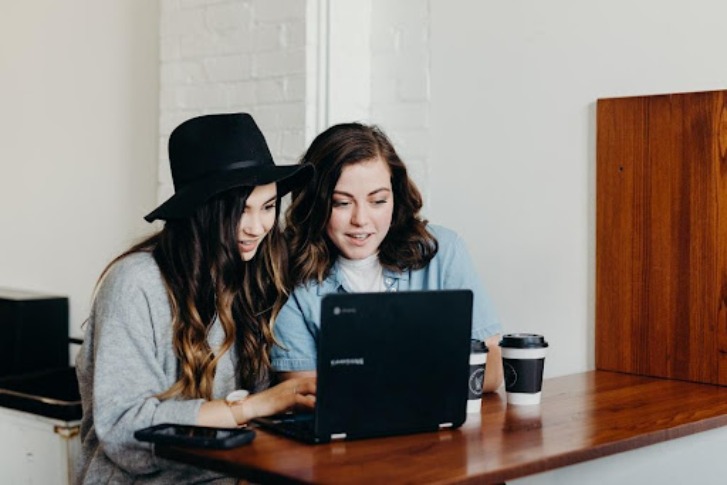 Entrepreneurs with foresight seek the best tools that interact smoothly, granting complete control over every part of the business and the flexibility to scale as it develops.
With its growing number of users, Shopify is one of the most popular eCommerce platforms. According to Shopify News, over 1.7 million online businesses worldwide utilize Shopify. 
Shopify provides a channel for merchants to get their stores up and operating quickly to begin moving goods. However, this simplicity is accompanied by rising competition.
The accessibility of online sales makes it harder to stand out from the competition. It is difficult to attract clients' attention amidst the surrounding commotion. Fortunately, there are techniques on how to get consistent sales on Shopify.
Guaranteed Tips To Improve Traffic To Your Shopify Business
Launching an eCommerce business is exciting. You get to choose from numerous examples of eCommerce platforms. You can decide your business name, make your brand logo, and build your online shop in your chosen eCommerce platform. And while it's simple to examine your current demands, it's equally crucial to consider the future of your business and the eCommerce platform that best fits your brand.
You must put effort into your store. It is not sufficient to simply produce something and expect customers to flock to it; marketing is a constant process.
However, by adopting a few practical steps on how to bring customers to your Shopify store, you can boost your chances of attracting clients and improving your sales.
Install finished goods in your store
If you have just created an account for Shopify or are considering signing up, you may not know what to offer. Some Shopify shop owners sell their original products. Other internet shops acquire merchandise in bulk at wholesale pricing. Additionally, you can design print-on-demand products that allow you to personalize your products.
The quickest approach to launching an online marketplace is knowing the best product to sell. You can view order volume to gauge a product's popularity when browsing products. You may also explore trending products to see the most popular items currently. By selling established products rather than attempting to make your own, you gain a head start on success.
Showcase your brands with compelling text, images, and video
You must build a brand page experience that comes as near as possible to customers being able to check your products and evaluate their specifics physically.
This entails taking stunning photographs from various angles that highlight the tiniest of details and creating a setting that allows your product to stand out, whether it be on a model in the forest or against a solid background.
Create email marketing campaigns that convert
During Covid-19 lockdowns, email marketing is among the profit-generating Shopify recommendations. According to a Litmus survey, for every dollar invested in eCommerce email marketing, the return on investment is $45.
You may capitalize on this era of online purchasing by upgrading your eCommerce promotion efforts through email channels. Emails help brands to rapidly and non-intrusively transmit the appropriate message. Suppose you have updates on the features of the bulk variation order app for Shopify or other promotions that your customers may be interested in. In that case, you may notify them via email.
With a lead capture plan in place, you can create email marketing efforts that keep your brand in your customers' thoughts and generate new sales.
Develop a loyalty and reward program
Customers quickly access information in the digital era, resulting in severe eCommerce competition. A customer can, for example, simultaneously open your Shopify store website and that of a competitor. Consequently, establishing a solid customer relationship through a reward program will encourage them to select your brand over the competition.
The loyalty program rewards clients who accomplish many of the brand's desired actions. Reward options include discounts, free delivery codes, and use points for future purchases. Therefore, the reward program will assist you if you are looking for ways how to skyrocket your Shopify and strengthen your customer interaction.
Optimize your website for mobile use
Since many people browse on smartphones, even to read customer reviews before making an in-store purchase, the first time someone may encounter your website will be on a mobile phone. If it is not mobile-friendly and malfunctions, they will leave.
It is simple to prevent that from happening. Evaluate the Shopify theme you use to see how it appears on mobile devices. Shopify will typically alter your page, so it seems better on mobile devices, but you should double-check.
Invest in social media marketing
With the increasing number of online shops, you might wonder how customers find your Shopify store? Implementing a solid eCommerce marketing plan with a robust social media presence is the answer.
Instagram has proven to be an effective marketing tool for eCommerce firms due to its emphasis on visuals and the option to tag brands for easy shopping.
While Facebook is not as visual as other platforms, many brands find success by interacting with active Facebook Groups to increase brand awareness.
Pinterest is an additional shoppable visual channel where consumers congregate to discover fantastic new products and build relationships with brands.
With frequent posting, you can gain followers, fresh visitors, and brand recognition. When these leads appear in your shop, they are more likely to purchase because you've already provided them with valuable material.
Configure push notification
Push notification is one of the easiest and quick Shopify recommendations for starters to encourage clients to fill their shopping carts. Customers may abandon shopping carts for various reasons, including complicated checkout processes and extra service fees.
According to Statista, 86%of online carts were abandoned in the first quarter of 2022. Thus, push notifications, such as pop-ups, assist clients in completing additional actions on your website.
Create organic traffic with SEO
Shopify provides you with updatable meta fields and automatically generates sitemaps, 301 redirects, and canonical URLs to create SEO-friendly sites.
This guarantees that your webpage, product and collections pages, and other pages are indexed and accessible through the most popular search engines.
Where it falls short, there are sophisticated Shopify tools that can fill the void, identifying problems as they emerge and suggesting improvements.
In addition to the typical eCommerce business pages, you may develop a content marketing plan by creating a blog and focusing on the most related searches in your business.
Blog entries are more likely to be rated highly on Google, and you may directly respond to the questions posed by your prospective clients on this giant search engine.
Utilize plugins and integrations‌
Shopify is very configurable because of the numerous extensions it offers. Try the ones that enhance your business or assist you in solving a problem. Then, retain the effective ones.
Plugins and integrations for Shopify can assist with everything from payments to promotional campaigns. For instance, you can combine CRM tools with your online business to simplify customer relations. You can also enable bulk product orders into your Shopify store by employing software that provides such service.
That is only one integration. Others enable customers to check in to your store using a social account, offer feedback, and much more.
Besides, earning consumers' trust plays a vital role in driving more traffic. Include social proof in brand reviews. Because social proof is one of the top strategies how to drive traffic to the Shopify stores and help you earn trust from consumers easily. 90% of shoppers are more likely to convert after reading reviews. As a result, internet businesses work very hard to collect post-purchase client feedback.
Bulletproof tips for growing your Shopify store
You don't need to implement all the tips and tools to experience significant sales increases. Start with the most straightforward tasks and proceed from there.
Each organization is unique, and any implementation results will vary. The most important thing you can do to improve your business is connecting with your consumers and discover what works for them.
Numerous of these recommendations can be easily integrated through applications or other technologies; you simply need to assess what would work best for your store and its clients.