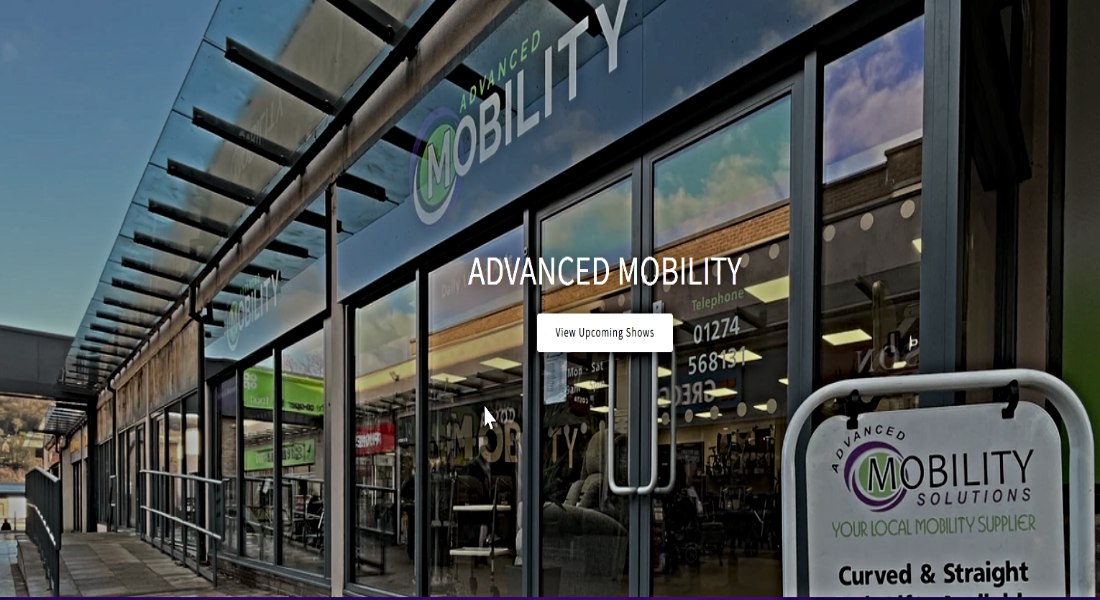 Nowadays, the mobility-supplying business is becoming popular. Developing and maintaining profitable mobility services requires a well-rounded market because it is unique.
A service market usually impacts personal, societal, environmental, and economic aspects, and mobility supplier businesses are the same. This business is trendy in rural areas where transportation facilities are not better.  Moreover, demand for wheelchairs, walkers, and other medical equipment has increased recently due to the ageing population and disabled children. In addition, people in wealthy nations are living longer and healthier lives, which could be a reason, too.
As a result, many businesspersons are getting into the vehicle supplier business, and advanced mobility is one of them. Advanced Mobility just chooses a growing industry to make a stable ground here. 
While running their business, they were finding several profitable ways to run their business more efficiently. In this article, we will discuss their business, business challenges and what solutions they have found for their business
Business Overview of Advanced Mobility
Advanced Mobility, founded in 2010, has grown into a consortium of aged and disabled enterprises. They provide mobility devices, stairlifts, service contracts, and event hiring countrywide. This company strives to offer clients fantastic value.
Advanced Mobility Event Hire rents wheelchairs and scooters for events. They may attend many events with their 400 scooters and 100 wheelchairs. They help disabled individuals enjoy events with mobility aids.
In anticipation of demand, the firm expanded its fleet this year. They expect over 7000 bookings in 2023, helping disabled individuals enjoy UK events.
Criteria for Advances Mobility's Services
Advanced Mobility Supply mobility scooters, wheelchairs and different transportation to rental firms in various ways in events.  Their extensive fleet of scooters and wheelchairs allows them to handle many bookings simultaneously. 
A fleet of arctic trailers and trucks will enable them to attend many events simultaneously, making them unique. They also strive to provide excellent service at cheap prices. They may offer UK-wide events as a countrywide company.
Advanced Mobility Event Hire is vital to disabled people. They allow disabled persons to attend events by providing mobility scooters and wheelchairs. The company simplifies disability-friendly hiring. 
From easy scheduling to scooter and wheelchair delivery and collection, they prioritize accessibility and convenience. 
Disabled customers can rest assured that their rental equipment will be in good shape and work properly due to their reliability and trustworthiness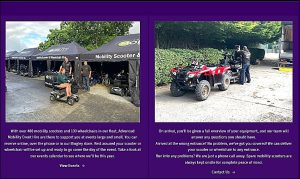 One more perk of Advanced Mobility is they offer event-centric services, and their customer can choose any day of the event when they are interested in taking assistance.

Business Challenges of Advanced Mobility
Every eCommerce company confronts obstacles, including mobility rental providers. Mobility providers that rent vehicles and equipment for e-commerce logistics face many challenges.
The mobility supplier industry at eCommerce needs help fulfilling consumer demand, renting complexity, and transportation upkeep. 
Since autos are so costly to acquire and maintain, renting them out in a single piece is unprofitable. That is why various mobility providers are considering bulk rental possibilities. When auto equipment is supplied in bulk, asset utilization is maximized despite fluctuations in customer volume. 
Renting in bulk simplifies logistics and operations, allowing for greater economies of scale. However, e-commerce businesses require unique fleet sizes and lease plans.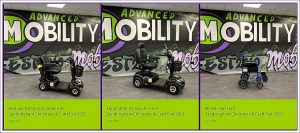 Here, we can see that Advanced Mobility supplies three types of transportation and offers them in bulk. Now, their customer both could be B2B and B2C.
Bulk mobility rentals help Advanced Mobility overcome business challenges and add value to their eCommerce enterprises with the correct operational methods and maintenance. But now, you may ask how advanced mobility makes it possible to offer mobility in bulk. Well, to find this solution, they faced lots of hurdles and tried the Shopify app, and then they found a solution.
Let's see what solution they find.
Business Solution of Advanced Mobility: MultiVariants Bulk Order App
MultiVariants – Bulk order app for Shopify, the ultimate solution for B2B wholesale businesses. MultiVariants is not only a bulk order solution; it can also be considered a quick order app. 
Now you may wonder why we are focusing on the bulk order option here. This is because Shopify does not allow you to order in bulk without performing the back-and-forth steps. But the MultiVariants Quick Order app allows users to do that.
MultiVarinats allows storeowners to create different bundles and offers to put restrictions like min/max order quantity on produce value and prices. But currently, we will find out how MultiVariants solved the problem of advanced mobility.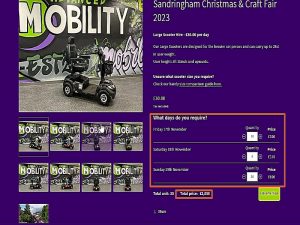 In this image, we can see Advanced Mobility is using the MultiVariants – Bulk Order App at their store, where one of their customers is hiring 35 vehicles. The app also shows the price, which will reduce confusion when someone hires mobility in a larger quantity. 
So, there is no doubt that MultiVariants successfully encountered the issue of bulk ordering, which Advanced Mobility faced. And they are using MultiVariants in all of their available product.
If you are doing the same business or any other good supplying business at Shopify then you must try this app in your store to meet the all business-centric demand of your customers.
Bottom Line
Advanced Mobility has built a solid foundation and discovered a significant niche in the competitive world of eCommerce. They become succeeded by understanding consumer needs, developing innovative solutions, and using cutting-edge technology. 
They can succeed more in the highly competitive market by carefully planning and executing a strategy and relentlessly meeting and exceeding their clients' changing needs.