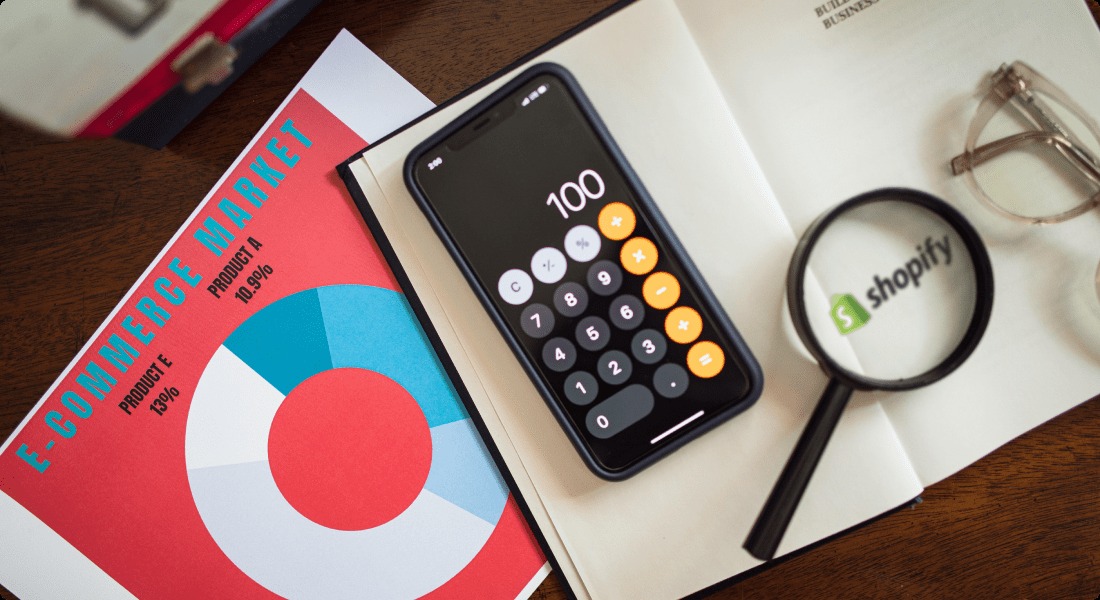 Shopify is one of the most successful eCommerce platforms in the world, according to acquire convert, with a 23% market share in the United States.
Because of Shopify's success story, businessmen are becoming more interested in starting businesses in Shopify, and plenty of companies have expanded their business.
The reason for their growth is that they know how to sell products on Shopify steadily. To do business like a pro, knowing about the tips and tricks of Shopify is essential because the competition for Shopify businesses is high.
Before going into any deeper discussion, let's look at the core description of Shopify, and its benefits, and then we will look at how to sell on Shopify.
What is Shopify?
Shopify is an eCommerce platform that creates opportunities for business people to grow their brands.
With the help of Shopify, business owners can construct and personalize their online stores as well as sell their wares in a variety of settings. Such as the web, mobile, in-person, brick-and-mortar locations, and pop-up shops. It can also include multiple channels, social media, and online marketplaces.
One more reason, that makes Shopify significant is, it is a cloud-based platform. That means a store owner can access his shop from any connected device and manage all software and server upgrades and maintenance on their behalf.
What makes Shopify an Ideal Platform for Selling Online?
According to popup smart, 1,000,000 companies in 175 countries are powered by Shopify merchants worldwide.
Most businessmen choose Shopify for doing wholesale business. You can read more here to know, Shopify is good for wholesale or not. Though there are a few more reasons to choose Shopify, such as :
A wide range of e-commerce businesses depends on Shopify nowadays because Shopify has become one of the world's largest e-commerce platforms. Shopify allows merchants to show their branding creativity more extensively.
Shopify can provide popular eCommerce solutions for every type of eCommerce store owner. It eliminates unnecessary complications; most importantly, Shopify allows the store owner to use third-party applications.
5 Ways to Sell on Shopify- Step by Step procedure
To sell in Shopify, knowing about the basic process is essential: 
Step 1- Open a Shopify Account
Shopify is one of the most user-friendly systems for adding products, creating discounts, and processing orders, and it all begins with creating a Shopify account.
To start, register for an account on Shopify.com to sell on Shopify. After registering, you can start with a free 14-day trial to get started. A credit card is optional to complete the process successfully.
This period will allow you to test and experiment with the different tools. But, the account will be permanently deactivated after the trial period, and activation requires a paid subscription. Your store's name is essential at this stage.
This error message will be displayed if your store name is duplicated. Your Shopify store's name will become your main domain, but you can change it whenever you want.
After creating your Shopify store details, you will be required to indicate whether or not you are already selling. Your current revenue will also be requested if you already have a business. Shopify Usually offers four plans, and they are- 
Basic plan
Shopify plan
Advanced Shopify plan
Shopify Plus
Step 2- Select a Domain Name
A domain is your website's address, for instance, MultiVariables.com or InkyBay.com. It is what people will enter into a search bar to find your store. In Shopify, you are provided with a primary domain that matches the domain name displayed in the browser's address bar.
Usually, in Shopify, you are given a primary domain, which is the same as the domain name that people see in the address bar as they look at your website.
Your primary domain is default written as "storename.myshopify.com," but you can buy a different custom domain or connect any custom domain you want.
You can choose either your root domain or a subdomain as the primary domain for your Shopify store, but you can only have one. You can use the name of your business as your domain name if it is unique. But sometimes you won't be able to because the domain name is already taken.
Pick an acronym or a word with fewer than 10 letters so people can remember it easily. Don't use a hyphen or any other punctuation mark. Also, look closely for notes that are written twice.
Keep in mind the keywords that will be used to find you online. This will inform customers about your products before they even visit your website. In addition, it will increase your SEO ranking over time.
Step 3- Select a Shopify Theme
Shopify themes are the visual representation of your storefront to customers when they visit. A well-designed and practical theme is essential to portraying a professional, engaging, and high-quality online store.
Customize your theme in Shopify using the following methods: All of this is in your hands. Shopify provides a simple but functional appearance and feel, but you must plan, create, and optimize your store from scratch.
Shopify Themes offers a wide variety of free and premium themes, so you can find exactly what you're looking for. Choosing between a free Shopify theme or a premium one can leave you with a difficult decision.
While it's fine to be cheap, a premium theme will allow you to take your Shopify store to the next level by giving you access to more functions and features.
Remember to test your design across various devices, including desktop and mobile. Mobile devices display some text and graphics differently. Ensure your Shopify store is fully responsive to ensure a smooth customer shopping experience.
Step 4- Use Third-Party Apps to Assist and Grow Your Business
Shopify has a lot of customization options and is quite adaptable. Your online store's functionality can be expanded with the help of a massive variety of Shopify apps.
If you want to stay on top of the ever-changing e-commerce business, an app can help you do that. Themes, apps, and plugins are free and commercial versions.
For instance, if you sell products in bulk in Shopify, you can use a bulk order application to create a quick order opportunity for your customers to save time. Or, if you are doing an eCommerce product personalization business, you can use a business-oriented product configurator in your store.
Step 5- Add the New Products to the List
It's time to focus on the essential aspect of how to sell on Shopify. You can only operate an eCommerce store if you have something to sell. This is the most time-consuming part of the process, but you must give your time to it. After all, your revenue will come from selling your products. Your potential clients will only buy from you if your product selection is carefully organized.
For instance, if you want your Shopify store to attract B2B wholesale customers, you must run your site like a real business. If a quick-ordering app is available, use it.
Furthermore, you'll need to provide the product's name, description, kind, and other information. You'll also have to submit the photos of your products manually.
Importing CSV files for bulk product uploads is preferable to manually uploading large inventory quantities. Shopify's official documentation on importing products via CSV file can be found here.
As a drop shipper, you won't have to bother about shipping, packaging, or keeping inventory. Adding products to your Shopify store is as simple as setting up an Oberlo connection.
Some Additional Step to Sell on Shopify
Additional step 1- Establish an Approach of Payment
If you want to make it as an online merchant, you need to accept a wide variety of payment types. The good news is that Shopify makes it simple.
Shopify Payments is just one of many accepted on this platform. Online transactions can be processed using this method.
Shopify Lite and Shopify Pro users also have access to Shopify's free card reader. Here are some alternate options for financing your web shop's operations.
Shopify Payment
Stripe
Authorize.Net
Paypal
Payoneer
WorldPay
Opayo
Klarna
Square
Amazon Pay
Using a payment processor other than Shopify will incur extra transaction fees. To configure your Shopify payment options, click the Payments tab. Get started with Shopify Payments by filling out the needed fields. If you want to utilize a different payment service, you can link it to your Shopify store's admin area.
Additional Step 2- Shipping Options
There are four standard delivery options available on Shopify.
Drop shipping is the best option if you want to sell on Shopify but don't want to store any inventory. Dropshipping is when a supplier ships an item directly to a customer instead of you. Additionally, with local shipping, you can deliver things yourself or use a local courier to do so.
Moreover, local pickup is a great feature for brick-and-mortar Shopify stores. Pickup options allow customers to have their goods delivered to a convenient location. Furthermore, Shopify Shipping allows you to link your store with Shopify's logistics partners.
Additional step 3- Creation of a Some Collection Pages
You may arrange your products into collections by going to the Products section of your Shopify dashboard and clicking on the Collections option. Help search engines find your collections by giving them titles and brief descriptions. As you add products to your Shopify store, the collection pages can populate themselves using tags or other product characteristics.
Making A Sustainable Marketing Plan for Shopify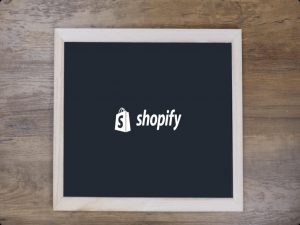 Plan 1- Shopify's Instagram Integration
Shopify products have more than 500 million active users, making them a powerful tool for promoting your Shopify products.
It is possible to combine Instagram with a Shopify storefront in various ways. When the integration is complete, you can use Instagram to enhance your product photographs on your storefront.
With the appropriate Instagram approach, you can easily attract the audience's attention and develop an Instagram community using interesting photographs and strategically placed hashtags.
Consistent interaction with your followers is the key to success on Instagram.
When posting on social media, remember to include images of your products. Using this strategy will result in a significant rise in sales.
Plan 2- Search Engine Optimization (SEO)
An e-commerce business's most effective marketing strategy is search engine optimization (SEO).
A Shopify store owner may ask, "How to attract customers to my store?" The probable answer is that customers who become interested in buying from you can find your product information available in search engine results.
To get the attention of potential customers in your store, make your items available in search engine results. You can do this with the help of search engine optimization (SEO).
You can use search engine optimization (SEO) to ensure that your website ranks highly in search results for relevant keywords and phrases.
The people who view your website are your prospects. As a result, your website and products have a greater chance of being seen and purchased.
Plan 3- Concentrate on Content Marketing
Your Shopify stores can benefit greatly from content marketing. Customers can be reached, engaged, and connected through content marketing.
The primary purposes of content marketing are to deliver valuable information to the target audience, increase traffic to websites, and drive compelling conversions using content marketing.
Blog entries, articles, videos, infographics, and more are all forms of content. Regardless of the medium, producing content useful to your intended audience is vital.
In addition to promoting products and services in Shopify through inbound marketing tactics and guest posting,
Plan 4- Making Use of Video to Promote Your Products and Services
Video is a vital marketing tool for any company nowadays. As you know, the tremendous growth of YouTube has led to a shift in the industry toward video marketing.
Like content marketing, your video material should be informative and valuable to your target audience. A proper video marketing strategy can enhance your brand on Shopify.
According to XYZowl, 81% of marketers say video marketing has significantly aided their business growth.
Bottom Line
Shopify is a platform that makes it easy for anyone to sell online. Shopify has a big concentration on customer relationship management, so you can start your sale on Shopify immediately with some easy steps. Read this article to know.
FAQ
How much does it cost to sell items on Shopify?
When accepting Shopify Payments, merchants won't have to worry about any hidden fees. Extra charges of 2%, 1%, or 0.5% will apply to the Basic, Shopify, and Advanced Shopify plans if you decide to use a third-party payment source.
Can I sell on Shopify during the free trial?
During your 14-day free trial, you can open your Shopify store and begin selling through other channels. To launch your store, you'll need to choose a plan, but we won't charge you anything until after the trial period ends.
Is Shopify a good fit for small businesses?
Shopify is a great option if your company if you are an eCommerce businessman. The platform supports an infinite number of products, facilitates, simple product management and bunches of third-party applications.
Does Shopify support wholesale?
Yes! If you're looking to sell in bulk, you can use Shopify's "Handshake" wholesale marketplace. Additionally, if you wish to sell wholesale from your current store, then you'll need to upgrade your package to Shopify Plus.