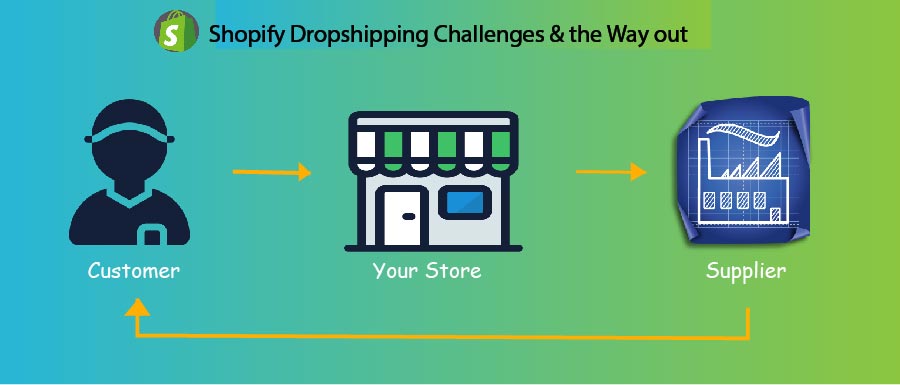 What is Dropshipping
Dropshipping is a business model where a merchant sells products without inventory management. The merchant acts as the middleman between the manufacturer and the customers.
Dropshipping, the future of eCommerce, is a popular business model because its easy to start and requires less capital. The cost will increase once you grow your business but it is very low in comparison to that of the brick and mortar businesses.
Why Dropshipping on Shopify
Considering Shopify for your dropshipping business makes it easy and less risky. Shopify is an eCommerce platform where you can easily open your store without advanced technical skills. With Shopify's built-in payment system, you can start accepting your customers' payments immediately. Besides, apps and plugins from the Shopify app store make it easy to manage your dropshipping business. Following image shows the steps how dropshipping works –

Shopify Dropshipping Challenges
Like every other approach, dropshipping has some downsides. There are a few shortcomings that can not be ignored while considering the dropshipping business model. Those are –
#1. Dealing With The Right Supplier
Dropshipping business mostly depends on finding the right supplier. It is the supplier who maintains the product quality, ships them to your customer on time, and is able to supply enough amount products as you require.
Stay away from those who just want to make some quick buck and try to find out the fake supplier who claims that he or she can provide products at wholesale prices. Do your research and be sure you are going with a fraudulent supplier.
#2. Less Control Over Inventory
You will have less control over your inventory in Shopify dropshipping business. You are getting out of stock but your supplier might still need to be ready to send the product. This scenario usually happens with popular products that run out faster. Customers placing orders for a product that is out of stock will create a poor customer shopping experience. And this will affect your CRR (Customer Retention Rate).
Partnering with multiple suppliers for some specific products will solve your problem easily. If your supplier A is unable to send the product, you can count on supplier B. Besides, if possible, send a substitute product to your customer and keep him updated.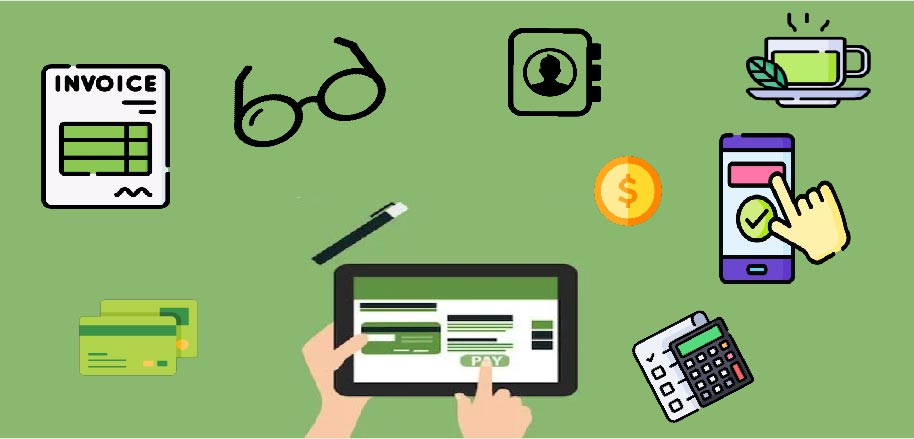 #3. Less Control Over Product Quality
It is the manufacturer who maintains the product's quality. But it is you who will face the consequences for the bad product quality. So, you will have less control over the product quality.
Tell your supplier to send the sample. Check the product sample before you send it to the customers. Email your customers with a few questions to collect information about what part of the product was bad. This will help you maintain the quality for the next time.
#4. Integrating Your Store With The Right Shopify Tools
Dropshipping is a challenging business model. To stand out from the competition, you are to optimize your store so that your customers can navigate it smoothly and place their orders perfectly. For instance, a customer wants to place a bulk order from your product page and your product has multiple size and color variations. 
With the default functionality of Shopify, your customers might need to go back and forth several times to place bulk orders of different variations of a product. Now, using a Shopify tool will allow you to display all those size and color variations on a single product page and customers can place their order from a single product page with just a single click. This will save customers valuable time and customers will get a wonderful shopping experience which will encourage them to come back again.
So, you are to investigate your store and find out the exact reason that might discourage your customers to shop and not coming back again. Besides ensuring product quality, optimizing your store with the proper Shopify tool will affect your business positively.

Final Words
Dropshipping business requires less capital to start. Though it is an easy business model, finding the right product and supplier is a challenging task here. Conduct proper market research before you start the business. Find the right niche and consider using the right Shopify tool that will make your dropshipping business easier.