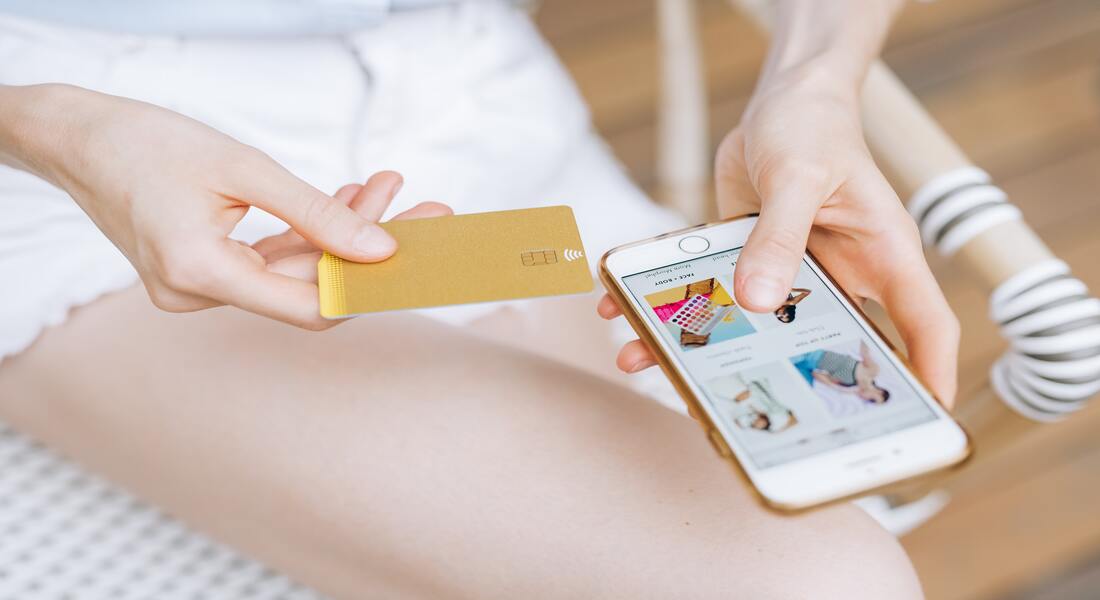 As an eCommerce store owner, are you repeatedly facing cart abandonment issues? Then what are you waiting for? Try to find the reason and work on it as soon as possible.
Before working on it, you must know that, according to Codexpert, 69.57% of eCommerce businesses face cart abandonment issues. That means it is a big deal, and you will only solve the problems after a while. But do you know? What is cart abandonment?
The percentage of visitors that leave without purchasing after browsing the store is known as the shopping cart abandonment rate. Before starting a business in eCommerce, it is essential to understand why cart abandonment happens. Some people add more and more discounts and giveaways to reduce the number.
But the reality is that adding more giveaways will only decrease the number once you take some significant steps. So, it is essential to dig deep into why customers are leaving the site.
Most e-commerce sites improve their checkout processes to get people to stay in their carts longer and increase their average order value (AOV) and sales.
To solve cart abandonment problems, you must first understand the phenomenon and reasons for cart abandonment. And in this article, we have talked about it. Read this article to learn how to reduce cart abandonment in eCommerce.
What are the aspects of Cart Abandonment?
Most eCommerce stores face the problem of "shopping cart abandonment." In this context, buyers add items to their shopping carts but never complete purchases.
According to a Baymard Institute survey, the average percentage of abandoned carts is around 70%. 
This is a considerable number, though this percentage can vary for different markets. As an eCommerce store owner, if you do not fix the issue, you can suffer a massive loss in your eCommerce business.
Keeping track of the percentage of carts that are abandoned is essential for online retailers. Because a high rate of cart abandonment is an indicator of a negative customer experience.
Using the cart abandonment rate, you can calculate which people are not competing in their buying process and which are completing. Sales and income can both benefit from a decrease in cart abandonment. As a result, eCommerce sites must prioritize improving their checkout processes and other product page activities.
Knowing about cart abandonment reasons and solutions is a good idea for coping with the issue.
Common Reasons for Cart Abandonment in eCommerce
Reason 1- High Shipping Cost
Shipping costs have an impact on customer psychology. When customers discover a surprise or a high shipping cost after adding an item to their cart, it discourages them from purchasing the product immediately.
According to a poll by RetailMeNot, around 82% of customers would not be interested in paying for expedited shipping, and some would prefer to spend as little as possible.
Rising shipping costs have affected customer experience and company reputation in recent years. Customers prefer to avoid being charged additional money for shipping in addition to the product's price. 
According to Shopify data, 49% of people abandoned their cart because of extra costing because of shipping.
Customers who think delivery is free are more likely to make larger purchases. Customers' feelings should be considered in transportation cost estimates, especially during rough economic times.
You can also make intelligent shipping plans for each customer, like free shipping, flat shipping, and special pricing for fast shipping.
Additionally, you can offer real-time pricing to reduce the card abandonment offer. Avoid any additional costs. Through this pricing procedure, a customer can see practically all pricing, which decreases the chances of confusion.
Reason 2- The Product Price is Higher Than the Competitors
According to mindset.com, 93% of customers compare product prices before buying. In the eCommerce industry, it is widespread that customers usually browse several stores before purchasing a product. This happens because of the product's availability online.
When customers discover that your products are more expensive than those in other stores, they abandon the effect on the add-to-cart page. If you want to decrease the number of cart abandonments, just set the product price by analyzing your competitors.
Reason 3- A Longer Delivery Time
Customers love to be convinced while making purchases online, and slow shipping can never convince a customer. Baymard says that completing an online account, a complicated checkout process and slow delivery are the top three things that make customers mad.
Two weeks should be the maximum delivery time. Taking more than that may result in the loss of potential buyers. Companies that depend on shipping products should invest in reliable shipping and delivery alternatives.
Customers prefer to purchase from a store with a faster shipping process. Fast delivery might be a lifesaver when it comes to maintaining happy consumers.
However, it is preferable to provide several different delivery methods. Because it's essential to keep consumers pleased by delivering their orders fast and without sacrificing quality.
When customers see you need several delivery methods, they lose interest in placing an order and leave their cart abandoned.
Reason 4- Complicated Checkout Process
A long, complex checkout process is one of the leading reasons for cart abandonment. Additional steps and information in the form field decrease the buying interest of customers.
Buyers are usually looking for an easy checkout process. When customers encounter an "add to cart" button that requires a lot of information, they simply leave the cart page, and the product is abandoned.
The majority of eCommerce customers shop in a hurry. They dislike long and confusing checkout procedures.
According to Baymard.com, 21% of customers abandon their purchases when the checkout process is complicated. you can use an application that allows your customers to perform a one-click add-to-cart process.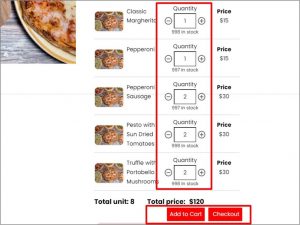 Here you can see customers can easily order more than one flavor of pizzas at once with an easy add-to-cart and check-out option. Including these, avoid filling out the contact form with unnecessary questions.
Reason 5- Unpleasant Customer Service 
A skilled customer is mandatory if you sell services online instead of products. Because when a consumer decides to buy your service, he must have concerns and questions. With exemplary customer service, it is possible to grab the attention of potential buyers.
For example, you build an application for Shopify merchants, which is a product personalizer. When the user installs the application, they may face lots of difficulties, and usually, understanding an application requires a broad question-and-answer session.
If you use a chatbot or your support team cannot provide excellent service, customers will leave the chat without using your application. Which results in an application cart abandonment.
So, to reduce cart abandonment in an online service business, maintaining good customer service is mandatory.
Ways of Reducing eCommerce Cart Abandonment
Way 1- Offer Free Shipping
Free shipping increases sales and gains the trust of customers. At the beginning of this article, we knew that a high shipping cost could cause cart abandonment. To decrease the cart abandonment rate, offering free shipping during the holiday season is a good idea.
Because customers don't pay shipping costs, they feel encouraged and do not think twice about buying a product. Sometimes customers are convinced to purchase an expensive product with free shipping.
According to PR Newswire, 66% of U.S. consumers expect free shipping on all online orders. Where a large percentage of people expect free shipping, you must think about it.
If you think providing free shipping all the time is not a good idea, then you can set a minimum order amount to make your customers eligible for free shipping. Additionally, you can read this.
Way 2- Make Attractive CTA
As we already know, if the "add to cart" process of your store is complicated, more people usually leave their carts. If you run an eCommerce business, it's your job to make the "add to cart" process easy. But you can't deny that thousands of people come to your website daily with different ideas.
So, they can ask different questions, and if they don't get the correct answers, most leave the store without buying anything.
To solve this miscommunication problem, add a CTA solution. A proper CTA button can bring your customer in and eliminate the possibility of cart abandonment.
Way 3- Allows Guests to Check your Product
Customers may be only willing to share their email addresses and personal information with the shop once they make the perfect purchase decision. They may want to see the product and compare prices with other stores.
But when checking the price requires an email and other information, they feel they need more motivation to purchase a product.
So in such a case, allowing guest checkout can save your store from cart abandonment.
Way 4- Avoid to Set Any Hidden Cost
Be honest when you are selling online. Especially when dealing with direct customers, suppose you have a business on Shopify, and you are using a product customization app in your web-to-print business store. 
In your eCommerce store, you can set the price based on the print area and the amount of design by using that application. But if your customer can't see the live price, they will be shocked when they see a massive cost on the "add to cart" page. which will eventually lead them to leave their carts.
To address this issue, you can use an eCommerce product configurator that displays real-time pricing. This type of application does not hide any costs from customers. They can easily find out when prices rise because of extra features and designs. Accordingly, they can remove the plan to balance their product price.
Way 5- Offer Multiple Payment Options
Customers are more likely to make a purchase using their chosen payment method. because it saves time and prevents them from having to re-enter their billing information.
Discover which payment options your clients prefer, then implement those. Do not stick with one payment method or the one you like most. Focus on your customer's choice, not yours.
A survey shows that, If customers are required to re-enter their payment or shipping details, 55% of them will abandon the purchase.
Way 6- Make a User-Friendly Website
When all you're doing is letting people buy directly from you, you have to have a website that's easy to use and quick. Most of the time, a slow junk website will nag customers to buy until they are loyal.
Because a slow website makes it almost impossible to get a new customer's attention, The CRO rate of a website goes up when customers pay attention to it and when the website is good.
So to make a website user-friendly, keep in mind a few things:
Provide a mobile-friendly website because, according to Drip, mobile users' abandonment rates are more than 85.65 % of that of a Pc user.

well-formatted content is also essential for creating a user-friendly website

Quick loading time is necessary because 57% of visitors only wait 3 sec to load a website.

Remember color psychology because color impacts a customer's mind and brain.
Way 7- Create a Standard Return Policy
A recent Harris Poll found that a store's return policy affected 91% of consumers' buying decisions, and 60% of customers review a company's return policy before buying, according to TrueShip.
So, if you want to get new customers and keep the ones you have, you need a well-written return policy that is easy to find in your business.
Online stores can only stay in business with a return policy, just like brick-and-mortar stores need one. When people shop online instead of in a traditional store, they only get to touch the product after they buy it. Because of this, online stores need to have fair and appealing return policies.
So, in eCommerce, it is really common that your products may be failed to meet the customer expectations, and they just want to return the product.
Some Additional Steps To Reduce Cart Abandonment 
First, conduct A/B testing.
Always conduct A/B tests before launching a new design, layout, or content type to determine which performs better. If a new plan doesn't work out, it's always smart to have a backup plan. If you run an A/B test and get valuable data, you can use it to make changes.
If one email subject line has a higher open rate than another, for example, you could use it and then run an A/B test to see if a different, modified version has a higher conversion rate.
When conducting A/B tests, change only one factor at a time to determine which aspect of the new campaign has the most significant effect on results.
Second, send a follow-up email.
To prevent customers from abandoning their carts entirely, it is essential that the emails sent to them include a friendly reminder of the items they have already added. Ensure your email templates include suggestions for other things, like accessories, that can be bought with the main thing.
Perhaps they abandoned their shopping cart because they couldn't find what they were looking for. So suggesting alternative products in a follow-up email can be useful. Give them a special deal or coupon if they're first-time visitors.
Remember that cart abandonment and recovery emails are great ways to get customers interested in your newsletter and the latest items, even if they have yet to be ready to buy.
Third, showcase the positive customer review.
Showcasing positive customer reviews on your website is a good idea to cut the number of abandoned carts. If you think two or three reviews from your customers are insufficient, you can add a showcase content segment for your existing clients.
Positive reviews encourage new customers to believe in you and increase customer retention when an existing customer sees you just featured them on your website. Equally, it will be a way of saying thank you to them.
Bottom Line
Though cart abandonment in eCommerce is a common incident, its negative impact is enormous. If your eCommerce store experiences cart abandonment regularly, you must take appropriate action. Because cart abandonment decreases CLV and customer retention. Moreover, it ruined the user experience of your business.
In this article, we have tried to include all types of cart abandonment information precisely so that you can follow them to solve your storage issues.