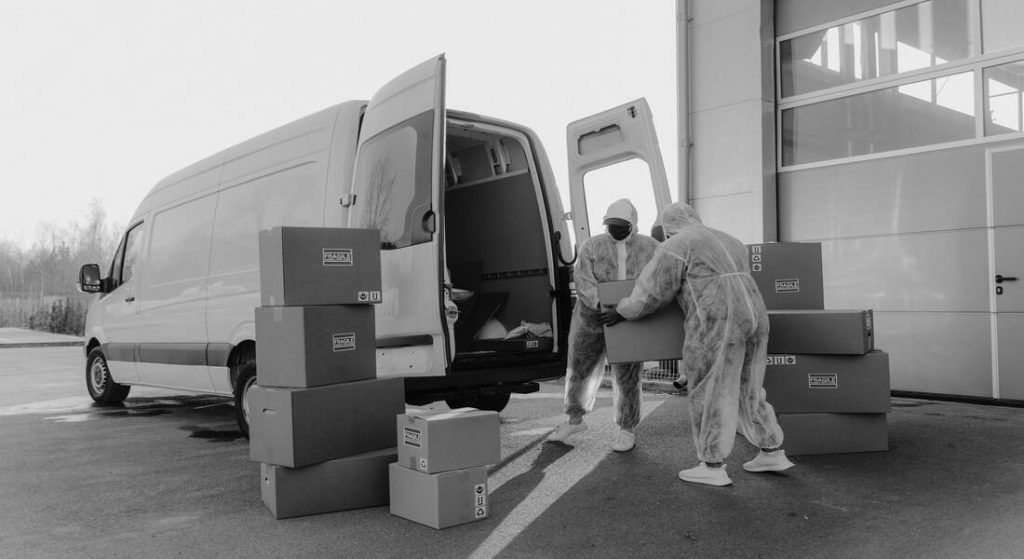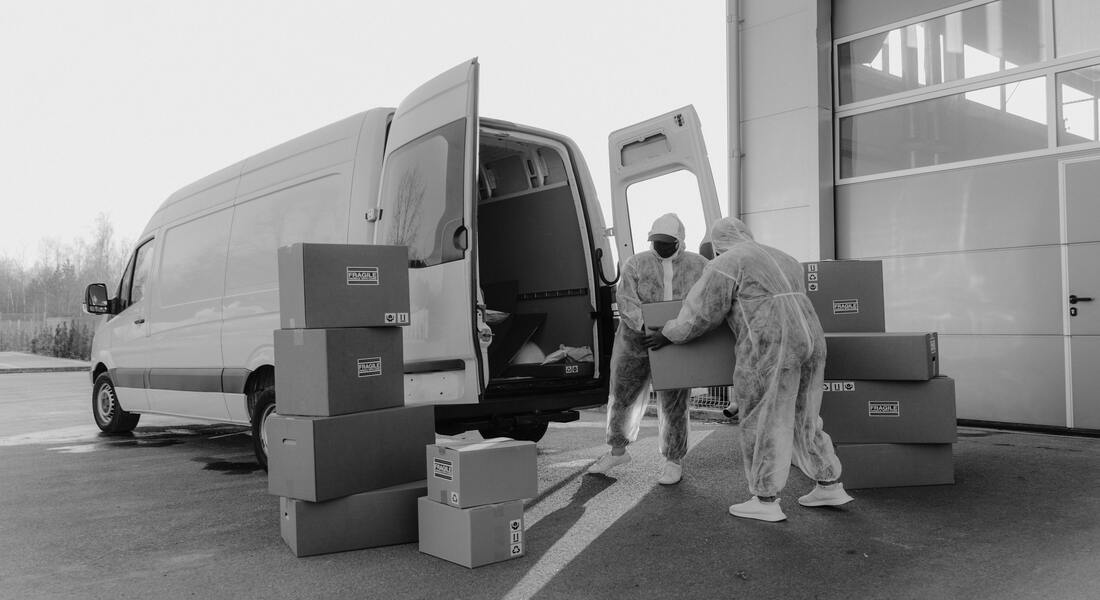 Offering free shipping is easy to boost traffic and sales in your online store. Free shipping is an attractive approach that all shoppers would appreciate.
According to Pavement, 90% of customers would purchase online more frequently if free shipping was an option. For this reason, they often choose an online store that provides this feature. Customers who are offered free shipping may significantly change their buying habits.
While customers certainly benefit from free shipping, someone still needs to foot the bill. All companies must put their customers' shipping needs first as the holiday season approaches.
In such a competitive market, giving away free shipping can be a winning advertising tactic to set your e-commerce apart. But some mistakes during offering free shipping can drag down the possibilities of profit.
To prevent losing money as a small business owner when offering free shipping, you need to carefully consider the pros and cons of every decision you make. This article will discuss free shipping benefits and mistakes in eCommerce.
What is Free Shipping?
Whenever a store advertises "Free Shipping," they will ship your order without charge. It is not bundled with every purchase and is unavailable at all stores.
When you order something online, and it arrives at your door without cost, it's an immense comfort. So, if you want to save money without going shopping, find a store and retailer that offers free shipping. But, just do not think free shipping is only beneficial for the customer; there are many store owners who believe free shipping increases sales.
Why Is Free Shipping Beneficial?- Top 5 Reasons
Benefit 1: Free Shipping Boost Sales
Offering free shipping creates a huge buying opportunity for customers. Customers very determined to buy a product may drop the idea of seeing a huge shipping cost.
In such cases, free shipping may influence them to purchase if the item is comparatively expensive. Even if you slightly increase the product's price by reducing the shipping cost, there is a high chance that the customer will ignore the price and focus on the low shipping cost.
Customers will be more likely to purchase if they know they won't have to pay for shipping, and it will give your company a good reputation by demonstrating that you care about your customers' choices.
Benefit 2: It Increases Customer Loyalty
Maintaining loyal customers is essential to a company's success. Customers that are dedicated to your brand are more likely to buy from you in the future, which is good for business. Repeat clients are a reliable source of revenue that may boost your company's profit and brand value.
Customers are more loyal to a company when it offers discounts and free shipping opportunities. Because of free shipping, some customers do not bargain or even go somewhere else. By providing a free shipping service, you can gain their trust and ability to make them repetitive for a long time.
Benefit 3: Free Shipping Reduces Cart Abandonment
Cart abandonment is a worldwide issue in an eCommerce business. According to a survey by VWO, approximately 30% of online shopping carts are abandoned because of an unexpected shipping cost.
This is bad for the health of your company. According to Baymard, the average shopping cart abandonment rate is 69.8%, and shipping costs are usually mentioned as a significant factor.
Offering free shipping encourages your customer to fulfill his order fully. Because it is a widespread issue, many people must satisfy their purchases because of the high shipping cost.
According to the small business trend, 66% of consumers say they expect free shipping no matter how much they spend.
Benefit 4: Free Shipping Makes the Shopping Cart Big
Where most customers are concerned about the shipping cost, only a few customers may not be too worried about shipping costs, but this does not mean you will not encourage them to buy more.
Moreover, offering free shipping increases the selling rate of a company, and there is no doubt that free shipping can attract last-minute shoppers as well. If you compare this to a regular checkout, you'll see an instant boost in sales and customer satisfaction because of free shipping. To read more, click here.
If you provide free delivery to consumers who are ready to spend more in your store, they will buy more. Because of the success of this advertising strategy, 60% of e-commerce retailers provide free shipping. This type of free shipping strategy works best for ordering bulk.
if you are a Shopify wholesaler and want to make your customers buy products in bulk then you can use a bulk order app to make wholesale orders easier.
Benefit 5: Free Shipping Can Make Customers 
Repetitive
Keeping customers loyal and repetitive is essential to a company's success. Customer loyalty increases earnings and sales and guarantees continued success over the long term.
If a large portion of your business's revenue comes from repeat customers, you may confidently plan for expansion. There will be less of a chance that your sales may suddenly collapse, which might be disastrous for your company.
Customers' loyalty to a company increases when they are offered discounts and other incentives to stay with that company, and it also impacts business AOV. read more on how to increase AOV.
If you don't charge for shipping, customers know they're getting a better bargain when they shop with you than with competitors.
Some buyers will only consider alternatives after making a purchase. People bypass intermediaries and come directly to you instead, putting you in a position of incredible strength.
Common Mistakes In Free Shipping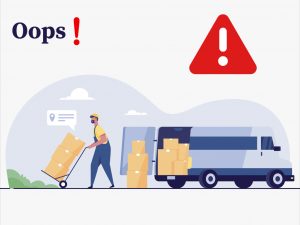 Mistake 1- Limited Shipping Option
Many online stores fail to meet customers' needs because they only provide one or two shipping options. As a result, some stores are giving up efficiency and flexibility in favor of the much-desired free shipping option.
It might seem like a customer-focused move, but it could ultimately harm the business. Customers appreciate free shipping, but they also want a variety of shipping methods.
To solve this problem, you should provide customers with multiple shipping options. When it comes to shipping, customers prefer options.
Consider providing expedited shipping options such as next-day or same-day air delivery in addition to the more common two-day or standard shipping options. Offering a selection like this gives customers agency and guarantees you'll keep supplying what they require.
Mistake 2- Shipping to the Wrong Address
In the case of free shipping, collecting the correct address is essential. Delivery to the right address has a positive impact on your business. Furthermore, it could be the cause of a massive loss for your company as well.
Moreover, it may be expensive for a business to ship an item to the wrong address and then track down the correct recipient. The financial loss is minor compared to the damage to the brand's reputation and consumer happiness.
So, verify the address and other details, such as the ZIP code, postal code, and house number. It can save you time and money in the long run.
Mistake 3- Offering Free Shipping All Over The Year
Offering free shipping all year round is a common mistake made by small businesses, which is to offer shipping throughout the entire year, even when it's not cost-effective to do so. Use free delivery as a promotional tool to boost sales when you're experiencing a slow period or have run out of other offers.
Mistake 4- Ignoring Concentrating at Your Own Cost
Customers pay nothing for free shipping, so it's still an expense. Before committing to it, you should figure out how much giving free delivery will cost your online store.
It may not be worthwhile, depending on the size of your company and the frequency of orders. Most businesses require a certain amount to be spent before they'll cover the shipping fees for you. In any case, before providing free shipping, it is crucial to calculate the associated costs.
Mistake 5- Not Knowing Your Limits
Never allow your customer to order an unlimited product with a free shipping facility. If the minimum order value is too high, your customer will buy an unlimited product, harming your inventory.
Though this problem has a solution; for instance, if you have B2B wholesale business in Shopify, you can use MOQ restriction in your product by using applications. It will stop your customer from buying unlimited products, and you will also be able to maintain your inventory.
Bottom Line
To conclude, there is no chance that we will deny the positive aspect of free shipping. Free shipping is beneficial for a company, especially for a wholesale company. Customers used to buy products in bulk to save shipping costs. So, offer free shipping to your customer when you have a vast inventory and grab their attention for a long time.