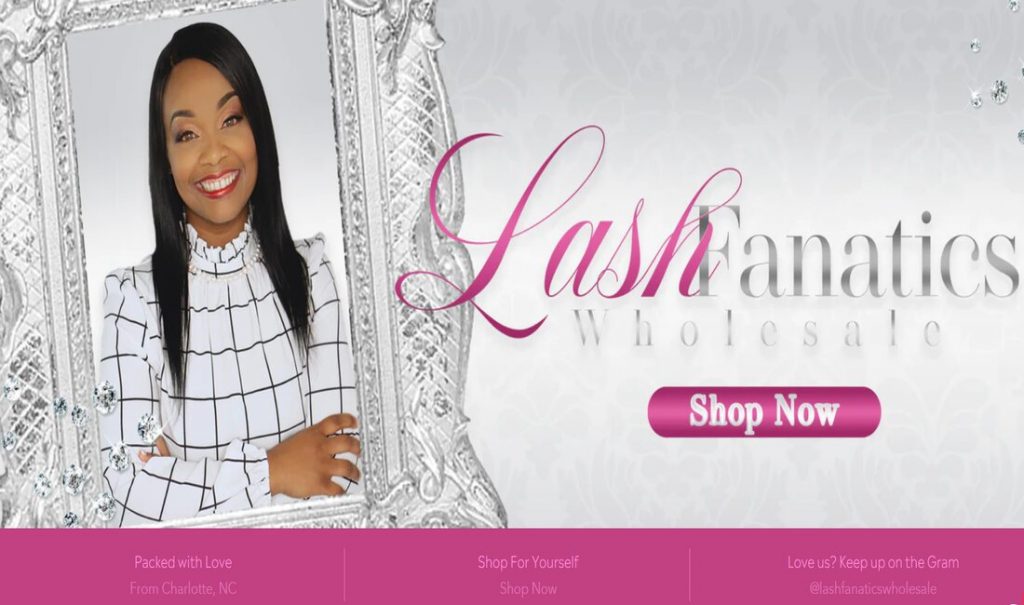 Make your eyes a bit more luxurious with Eye Lashes
EyeLashes! Tiny girly things, but are they really tiny? Not at all, the product value of lashes are great. Lash Fanatics has built an entire business around the value of lashes.
But why lashes are so demanding? If you already have a beautiful pair of eyes and want to make them more beautiful by using extra lashes, nothing is wrong with that. Aesthetic eyelash extensions are applied to natural lashes to increase their length, curl, volume, and thickness. Mink, silk, synthetics, human hair, and horsehair are just a few of the materials that can be used to make these extensions.
For the sake of increasing your eye beauty, Lash Fanatic wholesale sells a variety of lashes and lash accessories in their shop.
Foot Steps of Lash Fanatics
Stephine is a wife and a mother the owner of Lash Fanatics & Co, LLC. After years of running and experimenting with a cosmetics company, she got the idea to start Lash Fanatics Wholesale because she was very disappointed with the problems she had to deal with when she used international lash vendors.
She started her business by selling real and faux mink eyelashes, in the meantime she found the best manufacturers e who take pride in their work by making soft lash bands and super light-weight lashes that don't sacrifice quality.
She added the particular benefit of her shop as she sells lashes both wholesale and retail. So, she opened two different sections for different customers, named "Shop wholesale (B2B)" and "Shop for yourself (B2C)." In her shop, there are lots of variants of lashes available. In the wholesale section, she was facing some issues with her lash variants, as she is selling lashes in different sizes and styles variants.
The Lash Fanatics sells
Shop Wholesale (B2B)
Mixed Lash Bundles

Lash Boss accessories 

Lash Boss Branding 

Lash Boss Gems 

Lash Boss Samples

Lash Boss Starter Kits

Lash Tech Supplies

Wholesale Strip Lashes
Shop For Yourself (B2C)
Allowing Customers To Choose Lashes Sizes And Styles In Bulk, From A Single Place: Easy Ordering Process
As a wholesaler, for instance, Lash Fanatics sells 13-20mm, and 22-25mm lashes in different styles such as LON, DG, FY, KNG etc. As a result, they have a large number of variant combinations for a single product and customers with different tastes. They want to allow customers to choose lashes from all available sizes and styles from one particular lash section. 
Based on what their customers want and how they want to run the business, they wish to display all of the lash variants on the product page with an available stock quantity for variant combinations. So that, customers can see all the variant combinations in a single place with current stock quantities and also allow the purchase of multiple variants (lashes) and quantities at the same time, without back and forth. Because most of the time customers fail to recognize what lashes they have chosen and how many they have added to the cart.
But unfortunately, Shopify does not allow customers to see all product variants together by default. In Shopify, all variants of products come up with a drop-down interface and do not display the stock limit as well, similarity customers can not see how many variants of products they have added to their cart.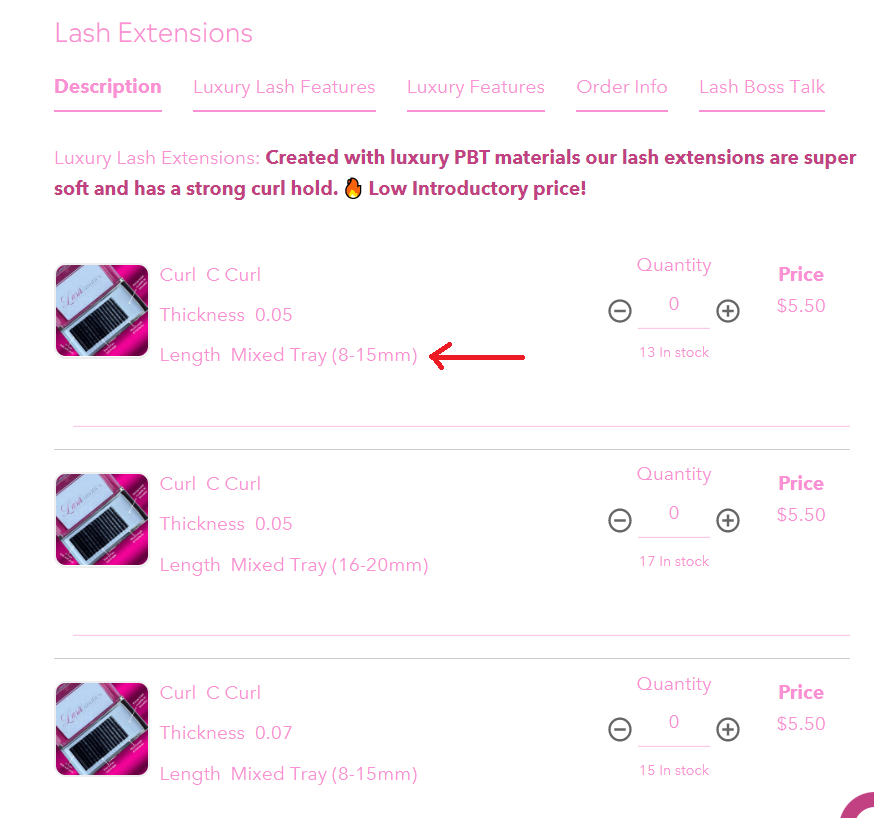 For instance: Here is a picture of Lash fanatics from the default view of Shopify. 
In this case, Lash fanatics were looking for a solution, that suppose to help them showcase all their lash variants on one product page with the available stock quantity. So that their customer does not get confused and puzzle while adding lashes into the cart. 
As a solution, they explore and considered the MultiVariants – Bulk order app for their Shopify store and successfully used the feature of displaying all variants with the quantity box on one product page.
Display all Product Variants In One Page – A Ultimate Problem Solver for Lash Fanatics
After installing the MultiVariants application Lash fanatic is now displaying all variants of lashes on one product page.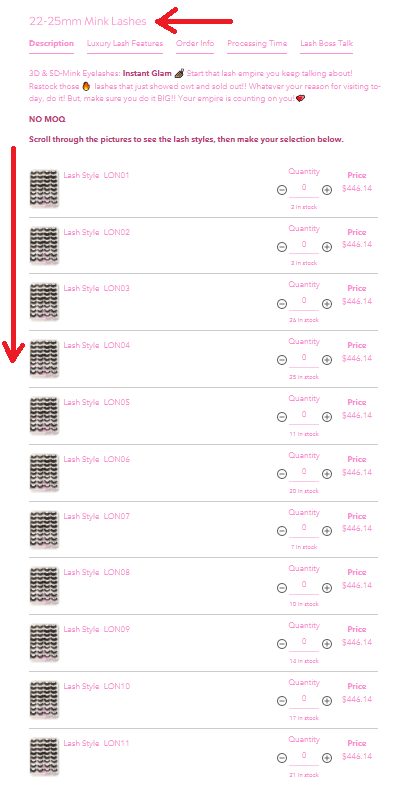 For instance, in this particular section of 25mm Mink Lashes, she has 97 variants of lashes and in these variants. So, if a customer wants to go to the cart page, they can choose at least one lash from any of the options or any one combination of lashes.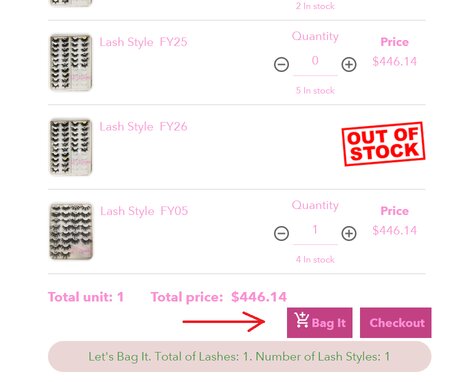 As you can see after taking 1 variant of the lash at the minimum you can go to the cart page.
Lash fanatics' motto of using MultiVariants is to showcase their lash variants to customers and they have successfully done that. And additionally, they are also using the out-of-stock badge and displaying available inventory features of MultiVariants.
If you want to be a lit bit more successful in the case of beating your business challenge, grab MultiVariants, such as the owner of Lash Fanatic Wholesale. As she just successfully overcomes the wholesale business Challenge in her lash shop. Here is her review about MultiVariants.
EVERYTHING WE NEEDED! I never write reviews for apps, but let me tell you…. this app is a game-changer for us! I wish I could give more stars!

– Lash Fanatic Wholesale Owner Review From Shopify Store
MultiVariants solved Stephin's problem for Lash Fanatics & Co, LLC, you can be the next. Just try MultiVariants in your Shopify store, if you are also selling such products which come with bunches of variants.
Bottom Line
To conclude, Lash Fanatics Wholesale just changes the lash game experience for many women with its high-quality products and 24/7 customer service. Lash Fanatic have received a bunch of love from customers in their entire business life. 
Hopefully, they will keep going in such a way.