The growth of online shopping has opened up a world of opportunities. One of the most fascinating things about online shopping is that it has no boundaries. Customers can purchase products without going to any store.
Pitney Bowes has revealed that 70% of shoppers favour making international purchases.
Aside from all these things, differing currencies can be challenging for online shoppers, especially in Shopify. To grasp the actual cost of things, consumers must require currency conversions. 
But that is a time-consuming process. So, as a solution, Shopify brings a feature called the Multi-Currency Auto Switcher, which helps all online customers worldwide to know the actual price of a product.
This article will discuss the fundament of Shopify multicurrency and how multi-currency works.
What is Shopify Multicurrency?
Shopify's Multi-currencies function lets stores see prices in the currencies of their consumers. Shopify can determine a customer's geographic location with a few clicks of a button and then convert the listed prices to the customer's local currency. Customers will appreciate the improved efficiency and comfort of their shopping experience.
By offering multiple currencies, you give customers more flexibility in purchasing. There are a wide variety of them, such as the Australian Dollar (AUD), the Canadian Dollar (CAD), the Hong Kong Dollar (HKD), and many others. 
Multi-currency function figures out where your customers are located. When this occurs, the buyer is allowed to transact in the local currency.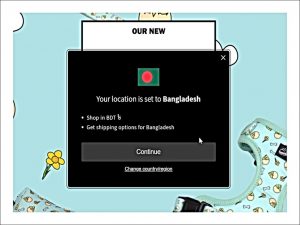 How to Sell Worldwide with Shopify Multicurrency
With Shopify's excellent Multicurrency functionality, you can offer your products in different currencies. It will make it easier for clients to shop in their preferred currency. To begin accepting multiple currencies for purchases, go to your Shopify admin and enable multicurrency. Adjust your currency rates and product prices to reflect the change. Customers can view the prices in their selected currency when they visit your store.
To ensure that your displayed prices are always accurate, use a currency converter tool and establish rounding criteria. Make sure everything is running smoothly by performing a test run. 
With Shopify Multicurrency, you can reach a global audience and sell to them in their native currency, increasing sales and improving customer happiness. Remember that to use this function, you must have a Shopify Payments account and that pricing changes may occasionally be necessary due to currency conversion rate fluctuations.
If you want your store to be accessible and profitable on a global scale, Shopify Multicurrency is a great tool to use.
Why is Shopify Multicurrency Beneficial for eCommerce?
There are two options for displaying product pricing in several currencies: manually and automatically.
Reduce the Difficulties of Manual Pricing
If you choose to set pricing manually in your Shopify store, you will need to do the maths to adjust the prices for each product individually in light of the exchange rate. You will need to set aside some time for this, and there is always the chance that your numbers will be off.
However, you can adjust your rates in your Shopify store. This method may be more practical for a limited stock because of the reduced complexity.
Allow Automatic Pricing 
You will not have to do anything in an autonomous pricing structure. Shopify uses the current currency conversion rate to calculate prices for your products. Having your Shopify store's prices set automatically may make more sense if you stock many products. Time and effort previously spent on manually revising prices will be saved.
Benefits of Using Multi-Currency in Shopify
Usage of the Shopify Multicurrency feature has several advantages, and here we tried to sum up a few significant benefits:
Benefit 1- Enhance Transparency and Reliability
Customers want in-depth explanations of all crucial processes before making a purchase. The length of a free trial, the frequency of reminder emails, and the cost of a subscription after the trial period have all been questions frequently raised by customers. If any of these factors is unclear, they may feel "trapped" and decide to abandon your Shopify store.
Clear visibility is essential to any eCommerce customer. How much it will cost, whether or not they can return it, under what circumstances, etc. If there is even a single thing they do not understand, they will simply click over to a different vendor and make their purchase elsewhere.
That is why you must ensure your Shopify store displays prices according to your customer's region. For instance, a Shopify B2B consumer who prefers to pay in euros but sees only a price in dollars will probably not complete the transaction.
So,  trying to sell internationally without accepting payments in the local currency is a bad idea. And this problem could be changed automatically with the help of the Shopify currency converter.
In a different dimension, if you are a business person who runs a B2B wholesale business, You must find an app supporting a currency converter at Shopify and uses a third-party bulk order app in your store. There is an app called MultiVriants – Bulk Order App that allows support of multicurrency automatically, and also, they have interrogation with other currency converters. To know in detail, read this article regarding native multicurrecy.
Have a look-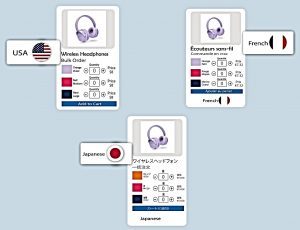 Benefit 2- Reduce the Anxiety of Money Lost 
Customers feel insecure when they believe they may lose money due to the payment process. When making a purchase takes more steps than necessary, the temptation to buy decreases. This is the reason why your Shopify store's checkout needs to be lightning-fast and incredibly easy to use.
Customers are more likely to be wary of your payment system if they are not given the choice to use the currency of their country of residence. Having to convert the prices manually adds extra time to the process. This will cause your Shopify consumers more significant financial stress and incomplete purchases.
Benefit 3 – It Solves the Possibility of Confusion
When clients do the maths independently, the chances of error increase. If they adjust with the actual price, they may overestimate how much they spent they may need clarification. As a result, they can become dissatisfied with a particular Shopify business.
Additionally, the unpredictability of exchange rates might make it hard for clients to calculate the pricing precisely. Since they expect the exchange rate to change rapidly, they would not make any purchases in a foreign currency. In such cases, the Shopify Multicurrency feature can be a perfect solution.
Benefit 4- Reduce the Number of Cart Abandonment
Reduce shopping cart abandonment by using a currency converter built into Shopify. Customers often walk out When they learn they must pay in a different currency. Shopify found that 26% of shoppers started an order but needed clarification on pricing, and they just made their cart abandoned.
Keeping things as simple as possible is essential for optimal Shopify conversion rates and successful sales. A drawn-out and baffling payment procedure must be revised to maintain customers' confidence and trust.
Customers will only purchase from you If they completely believe in your Shopify store. You risk losing consumers and revenue if your Shopify store only supports a few currencies.
Read this article to know how to reduce cart abandonment.
Benefit 5- Save Customers from Paying Extra
Customers are often charged a currency conversion fee when they purchase in a different currency. And, in the case of a high exchange rate, this expense becomes unbearable. But, with Shopify Multicurrency, customers can shop in their native currency without incurring additional fees.
Bottom Line
Using Shopify Multicurrency, you can quickly expand your Shopify business internationally. Because of Multicurrency, you may accept payments in various currencies, attracting clients worldwide.