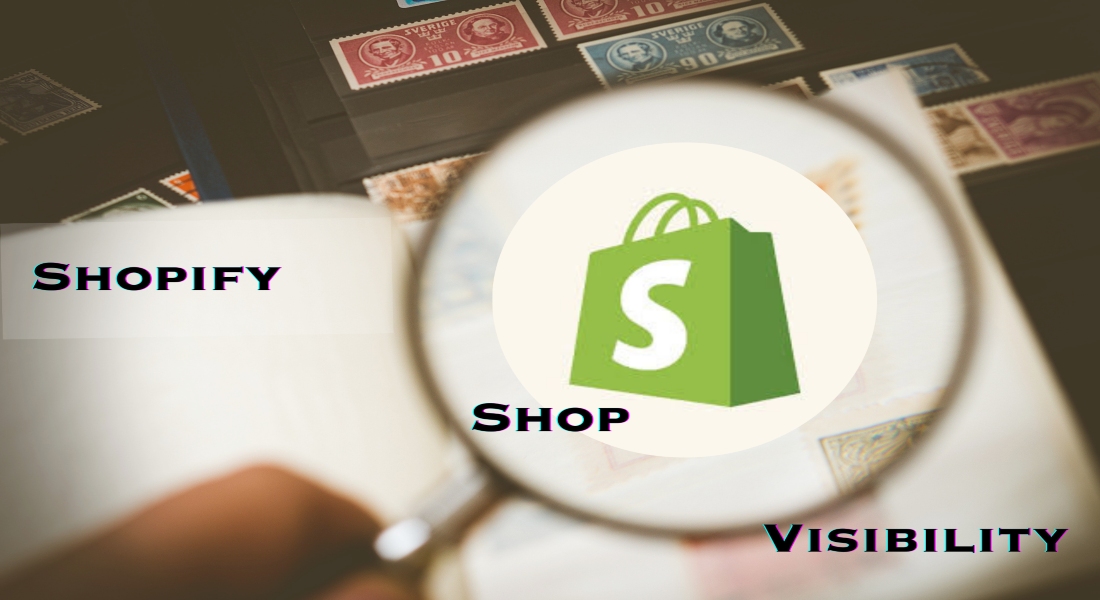 New at Shopify? Concerned about Shopify store brand visibility? Well, you are not alone; bunches of businesspeople are also concerned about this matter. According to labor statistics, over 20% of new businesses fail in their first year, and over 50% fail during the first five years.
That means there is a high risk that a business can only succeed with proper planning and strategy.
Business in eCommerce is getting more popular daily than traditional brick-and-mortar businesses. And it is also true that, with the rising popularity of eCommerce, competition is increasing. As a result, with the amount of competition increasing, falling behind in the eCommerce market is becoming increasingly typical.
But it does not mean people stop exploring new businesses at Shopify. With some proven tactics and techniques, a new businessman can beat his competitors and increase brand visibility among the eCommerce crowd.
In this article, we will discuss how to boost new Shopify store brand visibility.
Why is Brand Visibility Important for Shopify?
An eCommerce company's brand visibility refers to how well they are known on the internet. Some people think that having a top-notch product and website is enough for brand visibility.
According to the National Retail Federation, 44% of shoppers begin their buying journey using a search engine.
To make a brand visible, making the best use of SEO and taking other necessary steps to gather traffic is essential. As a result, eCommerce businesses usually use different SEO tools to keep their business visible, including different brand visibility tactics.
Although there is no direct relationship between traffic and customer retention, an engaging website impacts making money. Sales and profitability can only improve if your company gathers enough new traffic.
Having a solid presence in eCommerce usually grabs new customers' attention repeatedly. To stand out in a crowded market, you must ensure that people can find your brand online. In the grand scheme, a solid internet presence is crucial to bringing in new consumers and keeping existing ones happy.
Ways to Boost Shopify Store Brand Visibility
Way 1- Ensure Proper Set-Up of the Website
When starting a new business at Shopify, create your store by adding the necessary information, then choose a plan according to your needs and budget. Next, customize your store with a theme, logo, image, and necessary descriptions.
After that, set up payment and shipping options. Shopify offers several payment and shipping options. Read this to learn about different payments.
Lastly, add products and lunch to your store. When everything is done, do not forget to improve your store over time.
Way 2- Establish a Logical Site Structure
You should make sure that your store's site structure is simple and interactive for both customers and search engines. If you run a custom clothing store, one of your primary sections may be t-shirts, and the sub-section maybe pants, shirts, etc.
Shopify's sub-sections are called "collections." Product pages are still referred to as "products." Make sure that each new product is added to the appropriate collection. Shopify provides automated collection options to facilitate this procedure.
Way 3- Select a Unique URL for the Website
Some search engine optimization specialists say Shopify's URL customization scope is very small. But still, the URL should be related to the product and collection name. As a store owner, try to keep the URL unique and relevant.
To make a unique URL, try to include some prominent keywords in the link that really reflect your primary product.
Way 4- Prioritize Keyword Research and Optimization
Keywords always have the potential for store visibility, and Shopify is no different. In order to optimize your Shopify store, you need to conduct keyword research, just like you would for any other SEO campaign.
For Shopify, you do not need to perform any other special SEO tips; you can treat keywords for Shopify like you would for any other eCommerce platform.
Way 5- Craft Effective Titles and Meta Descriptions for Pages
Once you have a list of keywords you want to rank for on Google, you can begin using them in your title tags and meta descriptions. Shopify makes it easy to update your website's search engine optimization; you only have to visit a collection or product page, scroll down to the "search engine listing preview," and click on "edit website SEO."
You need to come up with creative and interesting names and descriptions for every page on your site. Whenever you modify a URL's slug to include keywords, it is important to implement a 301 redirect to avoid confusing search engines about which page a given URL should rank on.
Make sure you take the time to write detailed product descriptions for everything you sell. People usually find product descriptions really useful, and search engines also appreciate well-described products more than random ones.
Way 6- Optimize Images for Improved Store Performance
To create strong visibility for a Shopify store, the optimization of images is also considerable. The imagery might be a small element for a store, but the impact of images on brand visibility is really huge.
In the case of Shopify, don't ignore the visualization of images when trying to improve your store's visibility. To help search engines quickly understand what each image is about, adding a unique alt text related to the focus keyword is important.
Adding alt text to your products and store-related pictures will make your Shopify site more accessible to your prospects and existing customers.
Way 7- Focus on Enhancing Website and Product Pages
An eCommerce website's visibility depends on different things, such as color psychology, the CTA button, the product page, the blog section, and a user-friendly interface.
After opening a store at Shopify, choose a theme for your store by researching color psychology. According to Colorlip, 46% of shoppers prefer to visit a store that is blue, and people dislike the color of a website that is yellow. To learn more about color psychology, read this article.
After the color psychology, focus on your store's CTA button and product page. The CTA button usually encourages your customers to take the next step. With a CTA button, you can divert your customers to different pages like Facebook, Instagram, LinkedIn, etc. When your customers spread out on different platforms, it will help your store reach different types of customers and prospects.
Now come to the product page. Making a product page user-friendly is needed to gather more traffic for your store. because the product page is the place to gain profit directly. So make sure to satisfy your customers with a well-designed interface because it will impact your website traffic, ultimately dragging down your store's visibility.
Way 8- Conduct Competitor Analysis for Insights and Strategy
Research your competitors and what they are doing differently than you. Try to convert their customers into yours. To do a perfect competitor analysis, follow professional methods like using tools, social media analysis, and sending emails. In this part of your analysis, try to find out your competitor's pricing strategy, content strategy, and next steps regarding their business.
Analyzing your competitors in the right way can help you increase the brand visibility of your store because the right analysis can bring a bunch of new customers to your store, which actually increases traffic.
Way 9- Implement a Blend of Online and Offline Marketing Efforts
Though we are here to discuss eCommerce business, when it comes to marketing your new store, adapting both offline and online marketing ideas is best. Both types of marketing strategies target different types of customers, but the marketing motto is the same. And that is increasing the brand visibility of a new Shopify store. Now it can be a big question: how do I blend online and offline marketing together in Shopify?
Inviting your online audience to your offline gatherings is a good idea to encourage them. You can arrange a loyalty program or any celebration party for your company's special milestone because these types of programs increase You should also make an effort to contact your loyal customers and treat them offline by giving them discounts with the help of cross-promotion ideas.
Way 10- Leverage the Power of Social Media Platforms
Nowadays, with the help of social media, anyone can increase their brand's visibility. It is not only about Shopify; it can also be any eCommerce platform. Showing regular activity on different social media platforms can increase the brand visibility of a new Shopify store. Though this is an evergreen way of marketing that works for all types of stores, you can now apply this social media marketing strategy to your new and old stores.
Way 11- Utilize Third-Party Applications
There is one more effective way to increase the Shopify store's visibility. That is using a third-party application in your store. In the Shopify app store, there are bunches of applications that you can use to increase your shop's visibility, including brand visibility.
As a store owner, you can use an SEO-based app or any other app that can help you increase store visibility. Along with store visibility, creating brand awareness is another way of getting known.
For example, if you are running a B2B wholesale business on Shopify and you are new to this platform, you can use an app that can add perks to your store and create popularity in the industry so that your business can perform better than your competitors.
But, to choose an app, consider several things, such as the app's features, the reviews of the app, the package plan, and lastly, evaluate the app's capabilities to see if they are really beneficial for your business or not.
What mistakes need to avoid while launching a New Shopify Store?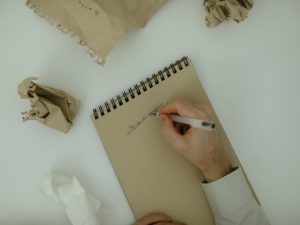 There are a number of common mistakes that new Shopify store owners make that harm their businesses. A few mistakes you need to avoid will help you avoid typical issues in a new Shopify store.
Mistake 1- Failing to Develop a Sustainable Business Plan
For long-term success, a profitable company strategy is essential. Do you know? There is a lot of company that falls apart from the run of the eCommerce business industry because of an unsustainable business plan.
But why? The reason is that many new companies do not make any significant plans for the first year. And this is the mistake. The first year of a business is really crucial. 
Those new at Shopify should have a detailed business plan covering every aspect of their business. A company's success depends on the consistency between its products and its strategic plan.
Making startup plans can help you build a solid business strategy. But if you do not have any time or ideas for making a plan, remember that you can always hire a professional business plan writer to help you.
Mistake 2- Neglecting to Identify and Understand the Target Audience
Finding ideal customers is a must when launching a business at Shopify. Before opening a store, you must first identify your target audience. For example, you are doing a clothing business at Shopify, so try to understand you could be your focus customers, males or females. In such cases, only extensive research can explain your target audience and their demand.
If you don't take the time to find out who could be interested in your product, then there is a high chance that you will waste your money on the wrong customer. So, the best way is to create a buyer persona for your target audience to lure them correctly. 
Mistake 3- Underestimating the Importance of SEO for Shopify Store
Organizing a store without SEO is an old mistake that usually new online business owners do.
It's a common misconception among eCommerce newbies that, customers will start flooding once after you will just start your business at Shopify. In reality, this is just a rumor.
A countless number of stores daily sell their product at Shopify, and only a few stores come up when people search for a particular product. Then what is the reason? The reason is SEO.
To get more customers SEO-friendly. This entails making sure that everything from the website's performance to its load times to its pages to its product pages to its images to its meta descriptions and product descriptions is optimized.
Mistake 4- Implementing a Complicated Checkout Process
Offering an easy checkout process is an important step in reducing the number of abandoned shopping carts. If the checkout process takes less time, customers will likely depart.
The Baymard Institute found that 69.57 percent of online shoppers usually don't finish their purchases in the virtual shopping cart.
While collecting some consumer data at checkout is profitable, it's preferable to keep them shopping rather than drive them away.
Using an add-to-cart app makes the shopping cart process simple and user-friendly. With this type of app, your customers can shop and check out without any hassle.
Furthermore, retargeting clients who have already shown interest in your store or product by making it to the checkout page requires paying attention to the abandoned cart.
Mistake 5- Disregarding Mobile User Experience
Inexperienced Shopify merchants frequently need to pay more attention to their consumers' needs when shopping from mobile devices. The reality is that many Shopify consumers prefer mobile devices to desktop computers. If a business owner doesn't prioritize mobile customers, the risk of customer retention can increase.
Statista found that mobile devices accounted for 54.8% of all website traffic in the world in January 2021.
Mobile shoppers demand nothing less than a perfectly effortless transaction process. Customers who do shopping from their mobile devices are more likely to give up on a purchase if the shopping experience fails to meet their expectations. To prevent this problem, you must have a Shopify store that is accessible from both mobile devices and desktops.
Mistake 6- Neglecting to Offer Discounts and Giveaways
New Shopify store owners often make the mistake of not promoting their stores with sales and discounts. If you want to expand your sales and customer base, one effective marketing method is providing discounts and promotions.
According to RetailMeNot, if a brand provides its customers with personalized and special discounts, 80% of those customers are more inclined to make a purchase from that brand.
Discounts can be a great way to gain clients and make them regular. Offering discounts significantly increases profits, which might be a wise investment with long-term returns.
Moreover, brand awareness may be boosted, and customer participation in social media can be increased through giveaways. Including freebies in your advertising efforts is a great approach to get people interested in your offer.
Promotions like sales and freebies shouldn't be your only advertising method. Building a successful Shopify business requires high-quality products, outstanding customer support, and a streamlined purchasing experience are also important.
Mistake 7- Overlooking the Value of Investing in Organic Traffic
Pay-per-click (PPC) might be difficult for Shopify newbies, especially those on a limited financial budget. The conversion rate for paid ads is lower than that of organic promotion, yet it still exists.
Organic promotion should be the primary goal of new business owners. Organic traffic is free and tends to convert usual customers into repeated ones. Blogging is an effective kind of organic marketing, but only if you keep at it regularly.
Although product-focused writing has its place, providing readers with useful information is equally important. If you do this, Google will rank your site higher.
Mistake 8- Failing to Utilize Third-Party Applications
If you are new to Shopify, you may not know about the app's usage from the Shopify app store. On the other hand, a good proportion of store owners know there are a huge number of apps available at Shopify for different types of business models. Read this article to know about business models.
For example, if you want to start a B2B wholesale business at Shopify, then you can use an app that will allow your customers to perform a quick order with one click, add to cart. Let's have a look at a quick order app for Shopify.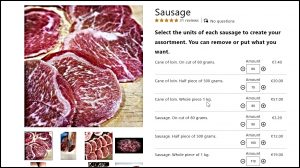 Mistake 9- Neglecting to Implement Google Analytics for Data Analysis
Google Analytics is an effective marketing tool for monitoring customer actions in your store. Similar to Google Analytics, Facebook Pixel is a tracking tool for visitors coming from Facebook to your website.
This is a must-have for any Shopify shop owner, as it provides invaluable insight into client demographics, traffic sources, and product interests. You may learn more about your audience by monitoring these indicators.
Bottom Line
Making a new Shopify store visible in the search engine is not callous. With some easy steps and ignoring some common mistakes, you can easily make your new store visible. But keep in mind that do not expect something unexpected. This thing only happens after some time. But, of course, you can boost the speed of your shop visibility through the usual process.