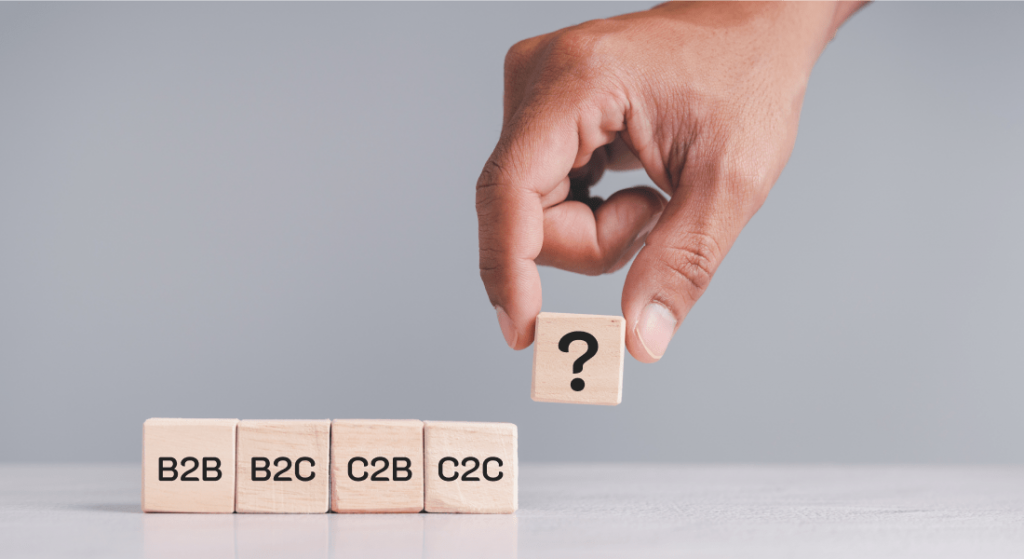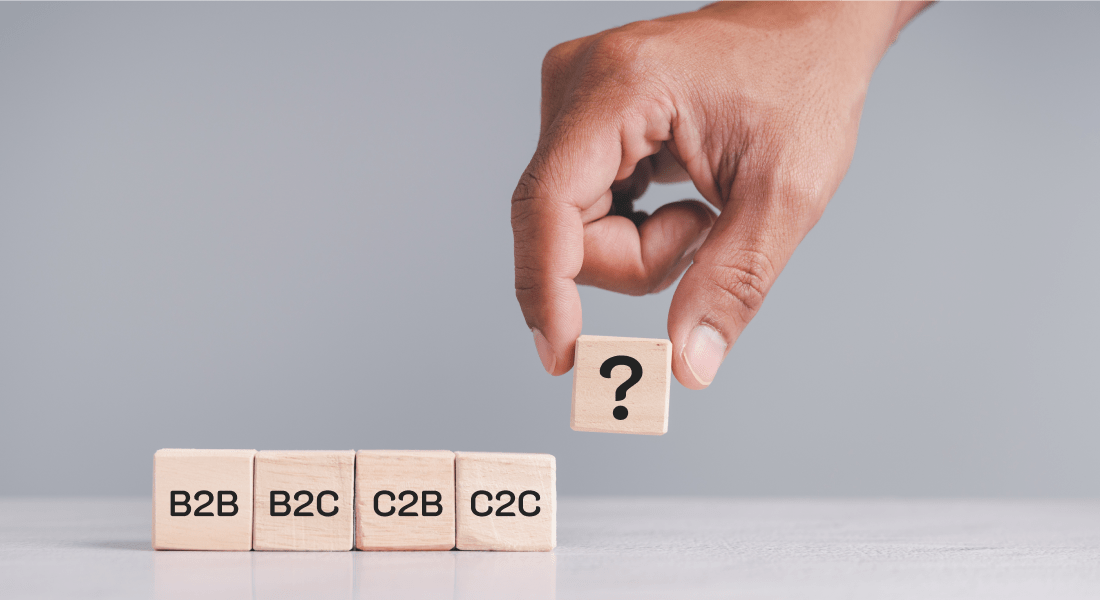 eCommerce business is increasing day by day, based on different business models and structures. When running a successful eCommerce store, each has a different approach and business model. The majority of eCommerce business income comes from business-oriented services and advertising.
But sometimes service and advertising cannot help generate revenue because of inappropriate business models. In the field of eCommerce, it can be difficult to know which business model to choose for your business type.
If your eCommerce business wants to survive and thrive, you need to pick the right business model. While starting an eCommerce business, many merchants do not pay attention to the business model. which is a big mistake. Because without an appropriate business model, a company can make money at first but cannot sustain it in the long run.
So, in this article, we will introduce 4 popular eCommerce business models, which may assist you in choosing the appropriate model for your eCommerce business.
Types of Business Models
Though it may appear simple to open an online store and start making money right away, this is not the case. But the profit will be steady when you apply an appropriate business model. Running a successful online business depends on different things. eCommerce can be run in a variety of ways, but the most popular ones involve either selling products directly to customers or to other businesses or offering only online services. As a solution, there are four most common forms of online business models available, which we will discuss in this article:
Model 1: B2B (Business to Business)
When we talk about a business, we usually assume that one side will be the seller and another side will be the buyer. But in a B2B business model, this concept becomes problematic. The motto of a B2B business is to sell goods or services to other businesses. A B2B store owner mainly sells products in bulk rather than in a single quantity. According to BigCommerce, 61% of B2B businessmen run their businesses online. So, nowadays B2B businesses are becoming popular in eCommerce. This business strategy is common in industries where other companies are their direct consumers rather than retailers.
B2B business depends on three criteria, and to understand the B2B business model properly, it is important to break it down into small pieces:
"Supplier-centric B2B strategy"

is based on the idea that a supplier will create a market where he will provide his personalized services to other businesses. Most of them adjust the price of their services to meet the needs of their customers.

"Consumer-Focused Business Model" refers to large corporations that deal in large quantities of goods and services on a regular basis.

Most of the time, this means that the company has to build an online marketplace where they can ask for bids from many different vendors. After hearing what each potential supplier has to say, the company chooses the one whose financial terms are the best.

Lastly, we will talk about the

"middle man-centric B2B business model," which

focuses on intermediaries and brokers in the marketplace. 
One of their key objectives is to maximize their financial gain from the relationships they facilitate between buyers and sellers through their database. Also, the B2B model and the buyer need to work together to create a relationship.
Model 2: B2C (business-to-consumer)
The business-to-consumer (B2C) model promotes selling directly to end users. These businesses supply ready-made goods or services to consumers at a fair price. Customers are now interested in this model because of their previous experience with B2C models and their accessibility to the end user.
B2C business has different types; let's see what they are:
Many businesses prefer to become engaged in retail or production. They try to skip the broker and deal directly with consumers. In such cases, a company website can be a good communication tool, reducing the need for middlemen.
Suppose a customer is interested in purchasing a laptop. In such a case, he can do so by going directly to the company's website, where he can read about the laptop and place an order.
Companies may reach more consumers and increase their product sales by using online marketplaces. They do not produce any goods but rather source their wares from third-party producers to sell online.
Businesses advertise their goods and services directly to consumers using this business-to-consumer (B2C) approach. This is how they increase the number of prospects who will learn about their company by clicking on advertisements. The target audience for a company's product marketing efforts is identified as the starting point for developing content traffic-driving methods.
For example, both YouTube and Reddit are ad-supported businesses that depend on revenue from the placement of advertisements to operate. However, salespeople make money by closing deals with prospective customers.
For marketing purposes, companies leverage community-based platforms that bring together people with shared interests, ideas, or opinions. It makes it easier for companies to market and sell their goods and services to end users.
Ads for baby supplies, for instance, would do better on a parenting website than they would on a news website. The community-based B2C model is easy to put into place on sites like Facebook, Quora, etc.
At some point, streaming services like Spotify and Netflix will require a paid premium subscription in order to continue using the service. They participate in the business-to-consumer sector by charging their customers a fee.
Model 3: C2B (consumer-to-business)
The term "consumer-to-business" or "C2B" refers to a business strategy in which an individual customer sells or delivers goods or services directly to a company.
Companies that provide their services to other businesses usually grab customers' attention through methods like crowdsourcing, customer feedback surveys, and more. For the C2B business model to work better, companies need to put a lot of money into both market research and talking to customers.
For example, the rise in prominence of freelancer-centric platforms has also helped popularize the C2B business model. Freelancers typically work for themselves, but their clients are mostly businesses. Moreover, C2B can also be seen as a standalone company providing services to larger organizations.
Mobility, guaranteed income, and low prices of items and services are the main benefits of the C2B model. Customers can set their own pricing or promotions in this model, which benefits businesses. For example, C2B strategies include reversal bidding and paid product advertising on consumer websites.
Model 4: C2C (customer to customer)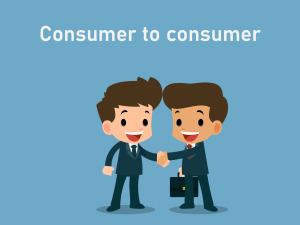 The term "customer-to-customer" refers to a type of business model that allows for the direct exchange of goods and services between end users. In a C2C model, customers buy goods directly from other customers through a platform or company that acts as a middleman.
C2C marketplaces make it easier for retailers to connect with a large number of potential purchasers. Businesses that let people buy and sell with other people online need to make sure their marketplaces are safe and of high quality or they could lose customers.
C2C businesses enable consumers to connect with one another, whether they are looking to buy something or sell something. If you're trying to sell a used automobile, for instance, you might not personally know anyone who is looking for a vehicle of that particular model.
Without the help of a C2C marketplace, it might be hard for a business to reach its target audience or close a deal.
The C2C model makes it easier for customers to get products they couldn't before and compare prices from different sellers to find the best deal.
What eCommerce Business Models are Best For Wholesale?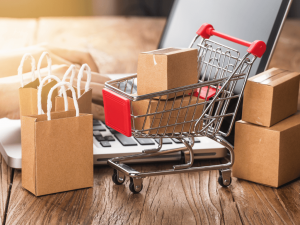 For wholesale business B2B business model is a good fit. Before starting a wholesale business in eCommerce choosing the appropriate platform is also important. For a B2B wholesale business, Shopify is a good option. You can ask why? Here is the reason.
If you want to start a wholesale business and sell products in bulk, you can use a platform like Shopify, which has many useful apps. And as a store owner on Shopify, you'll be able to create WOF (the wholesale order form) through the majority of these applications. 
Customers, both B2C and B2B, will like this WOF feature because it makes it easy to add several items to their shopping carts with just a few clicks.
Additionally, using a versatile third-party app in your wholesale business can equally facilitate your retailer customers as well. which positively impacts your customers' CLV and AOV. To know more about the wholesale business risk factor and opportunity read this out.
Bottom Line
To conclude, if you just want to strategize an eCommerce business, then you need to choose an appropriate business model according to your business structure. You can decide which model to use by reading this article; you can also conduct your own research.