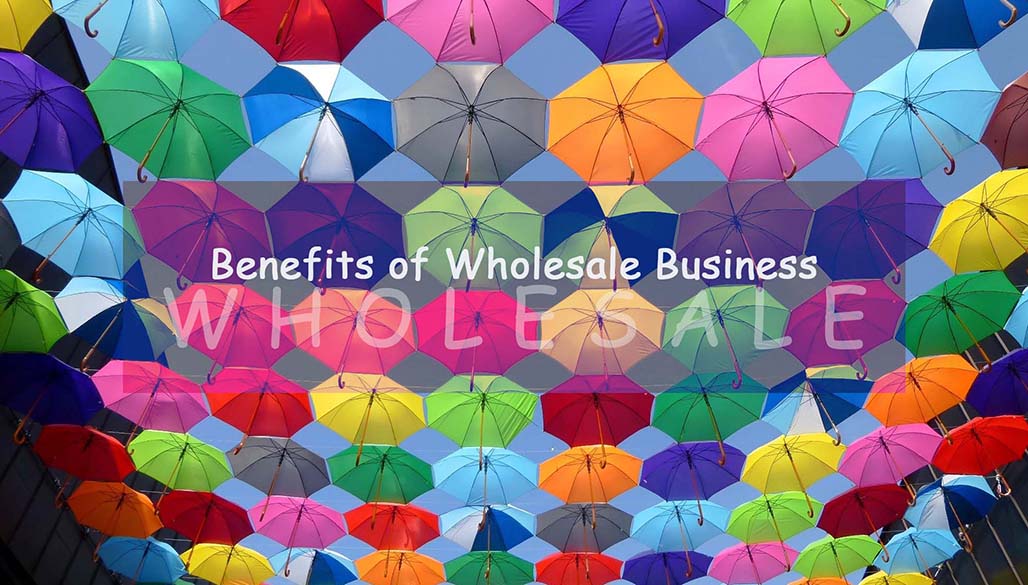 Selling products in bulk to other retailers at a low price is known as wholesaling. After wholesaling, retailers sell the product at a higher price. It is essential to understand that having a wholesale channel for your eCommerce business does not mean you cannot sell to clients directly. One of the benefits of wholesale is that a wholesaler can do both B2B and B2C business.
One of the common misconceptions regarding wholesale eCommerce is that you need a lot of money to get started. While some startup capital is required to enter the wholesale industry, I must say there are strategies to expand your growth. In this article, we will understand the benefits of wholesale business.
What is the Benefit of Wholesale Business?
Wholesalers can sell their items at a lower price because they buy in bulk, which cuts down on processing time and costs. They normally deliver large amounts of items, although they can also accept smaller orders. The wholesaler can be the manufacturer or producer, but this is not always necessary.
Selling your e-commerce items at a wholesale price is beneficial for two types of customers.
Consumers who buy in bulk save money on per-unit costs, as well as business owners who buy in bulk and resell it to consumers at a higher price. According to digital commerce 360, conversion rates for B2B online transactions range from 6% to 8%, while conversion rates for B2C online purchases are now only 3% to 5%.
Wholesaling allows a company to reach a wider consumer market in terms of geographic regions and customer purchasing power while maintaining a healthy cash flow. Companies that use B2B wholesale Bulk order applications get a number of advantages that are specific to their industry. Though the benefits of wholesaling can be associated with a number of factors. Such as:
Increasing sales without increasing the marketing budget
Building Brand Value by Boosting Customers' Lifetime Value
It Boosts Your Credibility
Reduce Your Store's Total Operating Costs
Creating your own brand
#1 Increase Sales Without Increasing the Marketing Budget
It is too expensive and difficult for a particular brand to sell directly to its end customers without going through a retailer, distributor, wholesaler, or other outlets.
But, when you sell your products wholesale, another company covers the cost of customer acquisition, allowing you to focus on other aspects of your business.
If you face any obstacles, then connecting with people who speak your language will help you overcome any wholesale pricing obstacles. But most small producers find that their surrounding geographic region is insufficient to gather customers.
So, in this case, smaller manufacturers must have a way to build a market in which they can grab potential clients to sell their goods, and they must ensure that the quality of their goods is up to the mark.
Because wholesalers' purpose is to connect to a larger market base without making a huge marketing budget.
#2 Building Brand Value by Boosting Customers' Lifetime Value
Customer lifetime value refers to the amount of income that is produced by a single customer over the time they transact with your business. The more time a customer spends with your company, the more profit you will gain.
One of the most significant benefits of selling at a wholesale price is the opportunity to develop a strong business relationship with customers. If you provide the same service and facility to your customers, they will become repetitive. The entire process is beneficial for developing a distinct brand value for your product.
To increase a customer's lifetime value ensure that your customer care and service are exceptional. According to a survey, 61% of shoppers have stopped doing business with a brand because of their poor customer service.
Personalize your communication by using chatbot pop-ups, for example. Be honest about pricing, company information, and product listings; make it simple in the case of reordering.
#3 It Boosts Your Credibility
To run a successful wholesale business, grabbing customers' attention and gaining trust are important. If you do that perfectly then you can understand the benefits of wholesale business.
According to the Australian Competition and Consumer Commission, over $8 million was lost in 2020 due to internet shopping fraud. In the United Kingdom, there were 10,000 more reports of online shopping and auction fraud in 2020 than in 2019.
This data shows the significance of trustworthiness in eCommerce businesses, such as if you have a store on Shopify.
Adding reliable retailers to the consumer base of your wholesale business boosts your credibility. When prospects and buyers see your brand's potential, then they will make a purchase from it and will believe your company is legitimate.
#4 Reduce Your Store's Total Operating Costs
A successful businessman knows how to reduce costs and generate more revenue. Applying wholesale pricing to your eCommerce store encourages repeat purchases, and customer retention will dramatically reduce your overhead costs.
Addressing retailers at wholesale pricing reduces your marketing costs by moving that cost to the retailer. You only need to think about selling the goods in bulk to the store; they may focus on finding customers on their own.
In the meantime, this will save you time and money and in that time you can focus on other aspects of your e-commerce business. Selling in bulk at a wholesale price also lowers the expenses.
#5 Creating Your Own Brand
The products are frequently marketed under the wholesaler's own umbrella when they are distributed wholesale. By selling your products at a discount, you can attract strong collaborations with renowned brands in your area. This provides you with immediate access to an existing consumer base.
When all of your products are sold in different retailers' stores, which can be online or offline, your brand becomes popular. Furthermore, as clients see your product in various stores, they will form their own impressions of your brand. And eventually, this will result in organic traffic for your e-commerce business.
Moreover, if you are wholesaling a product with multiple variants at the Shopify store, then integrate a bulk order application to give your customers an easy bulk order experience.
After having a good experience, a customer will evaluate your brand value. Because, rather than buying from a single store with a limited selection, customers choose to browse through stores that have a wide range of products.
Wholesaling is beneficial for the buyer because:
It delivers a sufficient number of goods for resale by consumers.
This allows for more geographical access and a greater variety of items to be obtained.
Maintaining and improving product quality in order to increase sales
Increasing cost-effectiveness by lowering the number of manufacturer interactions.
It promotes easy access to a supply of products.
Organizing appropriate products for sale
Reduce buyer shipping expenses by selling bulk quantities of products.
Supporting suppliers to understand and appreciate buyer consumption patterns
Challenges of Wholesale Business
The size of the global wholesale market is predicted to increase from $42.12 trillion in 2021 to $46.37 trillion in 2022. However, in order to shine in the e-commerce wholesale business market, you must overcome obstacles such as:
Inventory storage and overstocking
Limited visibility of sales forecasting
Demands of customers and suppliers clash
Keeping cash flow and profit margins stable
Steady growth rate
Inventory Storage and Overstocking
Many wholesalers find it difficult to stock the proper amount of product. As a wholesaler, if you overstock goods, it will increase your expenses. On the other hand, understocking goods can be a cause of missing sales. So, you have to monitor all the pick and choice processes.
Limited Visibility of Sales Forecasting
To have a better understanding of product profitability, you must first track the costs of products sold. Business owners sometimes make mistakes in gathering information about how profitable their items are.
Whenever you are looking at the profitability of your product, give attention to inventory cost, space, and employee inventory management.
Demands of Customers and Suppliers Clash
For many business owners, a mismatch in consumer and supplier expectations is related to market demand and they evaluate it as a challenge.
The supply chain process begins by receiving an order from a client and placing it with your supplier. They then confirm the delivery date with you, and you may then deliver the products to your customer.
This may appear to be a simple process, but it is actually quite complicated, which can cause a conflict in the process. For example, if a customer needs a set of products urgently and you do not have them, you will ask your supplier to provide them for you. And, it will take the supplier a few days to provide it.
Maintaining Cash Flow and Profit Margin
Cash flow is important for a wholesaler's business. Positive cash flow makes it easy to manage your business efficiently, pay your expenses, meet consumer needs, and invest in the future growth of the company.
A wholesale business can meet extra inventory costs, late payments, and new orders at an unexpected time. In these cases, your wholesale business can face challenges in fulfilling these criteria.
To reduce these types of problems, keep your online payment method up-to-date and keep track of your forex profit or loss and associate it with specific vendors.
Steady Growth Rate
The expansion of the company and relationships is one of the primary obstacles to a wholesale business. Expand your business internationally and create a social media identity.
To know what wholesale or bulk order is and how it can help you grow your eCommerce business click here.
Bottom Line
To conclude, the wholesale business is profitable because it saves lots of time and effort. A wholesaler can sell a single item or a wide range of products. The primary goal of this type of company is to distribute goods. So to understand the benefits of wholesale business you need to focus on its beneficial aspects and challenges.