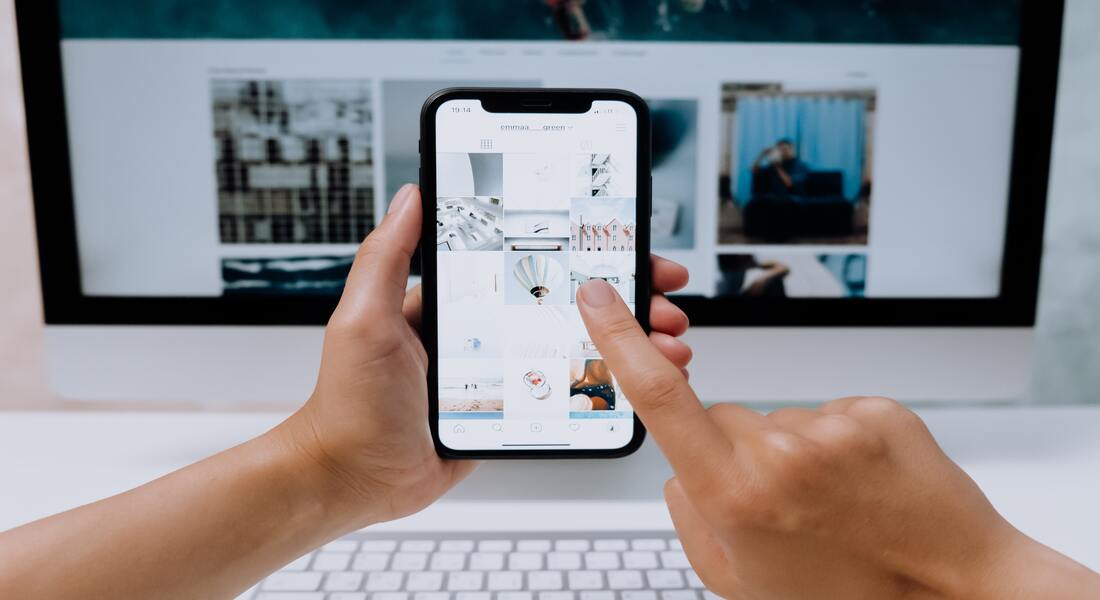 According to a top design firm, 50% of consumers believe that a user-friendly website is essential for building a brand.
If you are running a B2B Wholesale Business in Shopify, then having a top-notch website has no alternative. Websites can be different, but undoubtedly product-focused websites always positively impact an eCommerce business growth. Before setting up a website, you should know your target audience and what they are looking for.
Organize your website according to the criteria of your product. Apart from them, there are a few more steps to follow to create a user-friendly website.
This article will discuss the importance of creating a user-friendly Shopify B2B Wholesale Website. Now let's see what "user-friendly" means.
What Is A User-Friendly Website?
A user-friendly website refers to a web page that is informative, organized, professional, and easy to use. A user-friendly website also has an easy-to-understand name, an excellent design, a call-to-action button, and is easy to get to.
If your site is not performing well, you can think about making adjustments or switching to a different platform according to your users' needs. Keep the user in mind while planning the layout if you're starting with a new website.
Because your website will represent your product overview at the end of the day.
The Importance of Having a User-Friendly Website for B2B wholesale Business 
Find out why an eCommerce website is so essential for the success of your B2B business in Shopify. We have found four importance of having a user-friendly website for your B2B business in Shopify, have a look-
Importance 1- It Helps to Create a Customer Mailing List
A website can be used to collect email addresses from potential consumers who are interested in receiving email newsletters, promotional offers, or other information from your B2B  clients.
When you have a good website, you can advertise directly to site visitors and customers, which is a big plus. One benefit of doing business online is that you can collect information about your customers, which is especially helpful to lure customers later on.
Grabbing customers' attention effectively an email listing can help a lot and In a B2B wholesale business creating an effective email list has no alternative. With successful email marketing, you can let them know about upcoming sales, discounts, and new items.
Running a B2B wholesale business at the Shopify marketplace can be challenging to generate revenue because of the personalized need of different customers. To cope with all customers' needs sending them personalized mail is helpful.
An email list helps you to know who has bought from you before, what they bought, how much they spent, and what they are interested in. You can use these pieces of information to help consumers to make decisions about what they should buy.
Importance 2- It Builds a Solid Foundation for Your Brand
A Shopify B2B business owner can introduce its brand and showcase products through a website. In eCommerce, you can't control how your brand is perceived in the marketplace. As a result, building consumer recognition for your brand takes time.
Most people who visit eCommerce sites or expect to buy something online do good research and they already know there are plenty of options available for every product. In the case of B2B business, these things are also common, because people who buy products in bulk think twice while buying.
If your website is credible, customers will recognize your company immediately. In the sense of being well-known, you need to focus on the site's appearance, content, and functionality.
Additionally, by adding a unique advertiser, CTA button, and discount to your website, you can strengthen your brand and can make a long-lasting impact on your buyers. 
Importance 3- Help to Understand the Target Market Better
To learn more about your B2B customer, nothing beats having a well-organized Shopify website. This includes geographic information and information on how they heard about your website. If you find that a specific traffic source is bringing in an exceptionally high-quality customer base, you can allocate more resources there.
Suppose you are running a B2B wholesale business or someone is running a product customization business; of course, their business criteria, customers, and website preferences will be different. 
Try to find out the core interests of your current customers and prospects with an organized website. Make a plan for your target customer and their requirements. Additionally, this step will decrease your rate of shopping cart abandonment. Command your customer support team to be aware of their customers' questions and queries and tell them to note those.
Importance 4- Allows Displaying of Innovative Advertising Concepts
If you are running a B2B  eCommerce business in Shopify, having an informative website is essential. But keep in mind that it won't bring customers in on its own. You will need to promote your store, once it is actively published.
First, you must get people to visit your site by combining search engine optimization and a solid social media presence. Though setting up suitable campaigns can be challenging, it is a great way to promote your business and encourage people to purchase from you. Read this to know about social media strategies for Shopify Store.
Advertisements on social media platforms and search engines like Google and Facebook are two standard methods. Also, when you're writing content for your website, it will help you to find out what your customer is looking for.
Showcase, all of those necessary things into your content to run effective content marketing. Moreover, giving discounts is another successful concept of the website 
Clutch found that 37% of consumers would be enticed to revisit an online store's website in exchange for a discount or coupon. There are many more ways to get people interested in your brand and make sales, like making videos or holding a contest through a website.
Strategies for Making Shopify B2B Wholesale Website User-friendly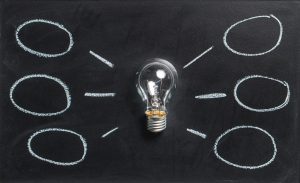 Strategy 1- Pay Attention to The Website's Loading Time
What is a website's motto? An organized website's primary goal is to persuade existing customers and attract new prospects.
But an organized website is not all; the loading speed of a website is also essential for the growth of a B2B wholesale business. According to Clickitbtech, about 65% of users will only abandon a page if it takes 3 seconds to load. Keeping in mind that websites should load at most 3 seconds is essential because 51% of customers will not load a slow webpage again.
So, when planning to start a B2B wholesale business in Shopify, keep an eye on the website. Compressing the size of images on your website can decrease the loading time. A high-resolution image affects the loading time of your website. Furthermore, reducing the use of plugins can lower a website's loading time.
Strategy 2-  Conduct Color Psychology Research
Color psychology has a significant impact on any website's performance. Color psychology is an area of study within the broader field of industrial psychology. To successfully incorporate color psychology into business, a website's color is essential.
According to the University of Winnipeg, it takes an average of 90 seconds for a buyer to form a favorable opinion of a product. When a customer comes to buy something, a website will now play an essential role in keeping him interested in the product or service.
In an eCommerce business setting, it has been found that using specific colors on a website can have both good and bad effects on the minds of visitors or customers. Colors like the brown, blue, white, pink, and purple impact a website's design. On the other hand, red, green, and neon are the worst choices for a website.
Colors can influence purchasing decisions by appealing to consumers' subliminal emotional responses. Getting people to click, subscribe, register, and buy from your website requires capturing their attention and appealing to their emotions. Use wise colors for your website.
Strategy 3- Do Not Ignore Customer Service
Increasing the number of visitors to a website by including customer service options. Not all customers come to your website to purchase products or services. Some of them come to gather information about the company or the product.
If no communication channels are available, customers will be uninterested in contacting your product. According to Salesforce research, 89% of customers will return for more business after good customer service interactions.
Create ways for your website to communicate well so that you can get the attention of every customer. Train up a skilled support team that will solve the issues of your existing customers and prospects.
Good options for website communication are messenger, WhatsApp, email, tawk.to, etc.
Strategy 4- Adding a Landing Page
If a user enters a specific URL in their browser or clicks on a link that takes them to a specific webpage, that particular website is called a landing page.
Your eCommerce storefront page and individual product pages fall into this category. In general, a landing page's purpose is to encourage the reader to take action, such as purchasing your product or accepting services from you.
Just don't make a website for the sake of your convenience. Create a website for the betterment of your business. A landing page can add extra value to your website, making it more authentic and reliable. According to blogging wizard, there is a 120% increase in leads for websites with 40 or more landing pages. So, all top-notch eCommerce businesses add landing pages for their business betterment.
Strategy 5- Include a Useful Blog Section
An informative blog section is an essential part of a well-organized website. Many well-known companies already have many loyal customers, but they keep a blog section to keep their websites up to date.
Moreover, social media today said that 77% of visitors check the blog section while visiting any website. So, no matter how famous your business is, you must recognize the importance of a blog section on your website.
But only publishing a blog can keep the website up to date. The blog should be SEO-friendly and focused on business. Sometimes you can post something trendy, but mostly your visitors will try to find relevant blogs.
Let's say you are running a B2B wholesale business, and your store is on Shopify. Now, it's essential to create your wholesale storefront. By following the steps we've given, you can open your store. Read this to know more about B2B wholesale.
But also, what else can you do? If you know about Shopify, you can use third-party apps to increase your average order and customer lifetime value.
Suppose you use a bulk order application to make your product website more user-friendly. This application allows merchants several benefits, like:
With a "Single-Click" Add to Cart

Quick bulk ordering

displays an out-of-stock badge

Creating bundles such as mix-and-match or establishing a minimum order quantity

allows merchants to see all product variants on one page

Merchants can add different quantities for different product variants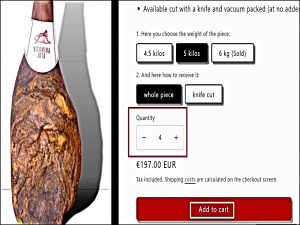 Here we can see a website that uses the MultiVariants-Bulk order application. This app allows customers to select quantity, metric, and processing add to cart on one page. Furthermore, the customer can order in bulk by increasing the quantity. Which is helpful for the users.
So, Imagine how convinced a customer will be after visiting your website and discovering these types of simple ordering features in one application.
Bottom Line
A user-friendly Shopify B2B Wholesale Website is essential, and hopefully, you have understood that by reading this article. Websites have a significant impact on both the traditional and eCommerce business sectors. As a result, a website should appear professional, simple, and informative.