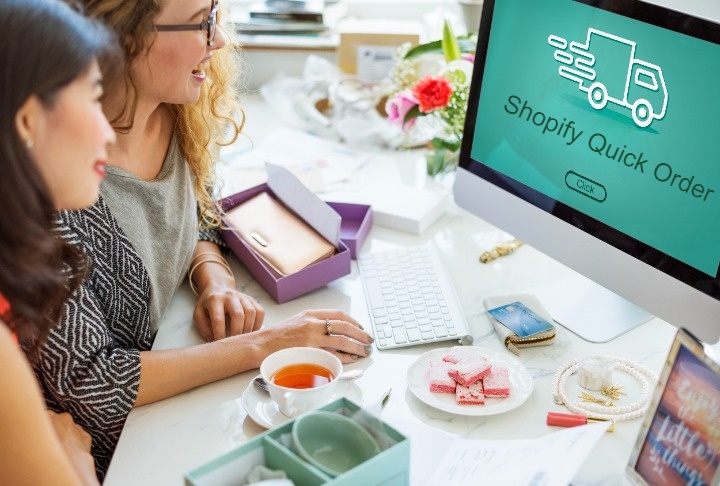 In the B2B sector, it is no longer enough to provide an ordinary ordering system to wholesale customers to get repeat orders. Because the sector of B2B business is becoming more competitive day by day. According to Financesonline, B2B eCommerce is expected to reach $20.9 trillion in value by 2027, growing at a CAGR of 17.5% during that time period.
When it comes to the B2B eCommerce market, companies are doing their best to make it as easy as possible for their consumers to shop. A speedy ordering process, rapid delivery options, and safe payment methods are necessary for you and your business to get a competitive advantage over your rivals.
According to demand generation, when B2B buyers look at solution providers, they focus on:
Features or functionalities (73%)

Prices (72%)

Reviews (59%)

Time to set up or convenience of use (56 %)

The ability of the provider to solve a problem (47%)
Here, We can see features and functionality of a product or application is more important for B2B buyers, as a result, businessmen are keeping focusing on developing new features and improving functionality such as quick order, quote management, the ability to buy in bulk, and digital payment option, etc.
In this article, we will discuss Shopify quick order, including other relevant aspects of Shopify order from apps. 
What Is Quick Order In eCommerce?
Quick order is a process that allows customers to order products with minimal effort in eCommerce. In other words, the Shopify quick order form is a simple way to allow customers to make one-off purchases.
With the functionality of quick orders, a customer can easily add items directly to their shopping carts, especially in bulk. A Customer who frequently buys the same products in bulk appreciates this process because this process encourages them to return to your store more frequently.
Therefore, Shopify's Quick Order feature makes it simple to place an order right on the one product page instead of performing a back-and-forth process.
An easy order at Shopify allows your customer to complete their after-ordering process quickly and easily.
Therefore, Shopify Store with a quick order facility allows customers to check out all products displayed as a list, a grid, or a swatch. In addition, quick orders allow customers to see product photos with all available variants, a quantity box, stock status, price, and other necessary columns.
Once they select their desired products with minimum quantity, they can easily click "Add To Cart" to go through the shipping process without hassle. 
This simple ordering process is an excellent strategy for increasing B2B sales because it's trouble-free and effortless to implement. 
There are various extensions available in the Shopify app store to make the quick ordering process easier for eCommerce customers. They are known as the "Shopify Order Form App." These applications mainly make the whole ordering process quick.
Why Quick Order Is Important In Your B2B Wholesale Business?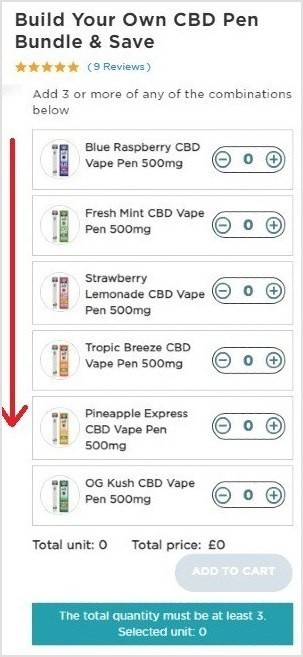 What do you think as an eCommerce business owner? What does your customer find most time-consuming when placing bulk orders? The ordering process or the add-to-cart process?
It will not take time if the customer is aware of what he is going to buy. But choosing products in a back-and-forth process kills most of the time.
With the help of a quick order process, choosing a product, entering a quantity, and clicking "Add to Cart" takes only a few seconds. Every second matters to a B2B buyer, so don't waste time on a simple order process. And the concept of saving time is the matter where the quick order functionality works.
If you have a Shopify store, it is possible to save your B2B customers' time through a Shopify quick order form. The buyer only needs to enter the product quantities into the box unless the store owner uses any Shopify custom order form.
If the store has no restriction on product quantity, the customer can click the add to cart button to go through the checkout process directly.
Moreover, you can use this feature to sell products available in multiple color options or sizes but with a fixed quantity or price.
For example, if you have 200 of a product in stock and 100 are sold out at any given time, you can create a quick order for 100 units of that product and send it back to the customer's cart as soon as they place their order. The customer will be able to purchase 100 units at once without having to go through the checkout process again. And this is how the quick order process comes in handy in a B2B business.
As a B2B eCommerce business owner, it is your responsibility to keep your customers happy because they have lots of alternative options and if a buyer becomes disappointed, there is a higher chance that he will never come back to your shop.
According to Notifyvisitors, if a customer has a miserable experience in a company's store, they are 62% less likely to buy from that company again.
So. to grab the customer's attention in B2B, enabling quick orders on Shopify is vital.
How do I enable quick orders on Shopify?
Enabling quick orders in Shopify requires installing applications into the store that allow customers to order quickly. There are numerous quick order extensions available.
Which application you want to use in your shop is entirely up to you. Here we are just giving a glance generally. Go to the Shopify app store to enable quick orders. Install your preferable app by clicking the "Add app" button; suppose you can add the MultiVariants – Bulk order application to perform a quick ordering process. Then check the app details; if the app provides a package, select it and accept the payment, such as Multivariants comes up in three different packages with a free trial. 
But how do these quick order apps prove effective?
How does a quick Order app Work for Shopify?
Shopify makes the process of running online stores easy anywhere in the world. Shopify has a lot of apps and plug-ins that store owners can use to build their own unique online stores with incredible features and accessibility, and the quick order app is one of them.
On Shopify, thousands of store owners sell different products in bulk, a single product with multiple variants or bundles with a single product. In such a situation, to save their customers' time, wholesale orders from Shopify can be a solution to perform bulk orders in seconds.
Moreover, some store owners want to set MOQ in their stores or maybe simplify quick buy-on product listing, so to solve all these problems they need a sustainable quick order solution in Shopify.
Mechanism
If you are a store owner looking for a quick order solution that allows your customers to understand your shop's requirements, how you are making things easier, and whether you are using any bundle, incremental quantity, or restrictions, this is the place to be.
In such a case, Shopify offers various bulk order apps on their app store to help with this B2B business challenge. Customers can easily access your product and order without any major complications if you install any of your preferred applications from the Shopify app store in your shop.
If customers run into any problems, they can email you or use a quote or CTA button to get in touch with you. This feature is also available in the majority of quick order app features.
So, the quick order app works very well for B2B businesses.
What Are The Benefits Of Using the Shopify Quick Order Application?
Here are some benefits of using the Shopify Quick order application. 
This type of application increases sales and conversion rates

It helps store owners to create bundle quantities with a drop-down feature.

It allows store owners to set a min/max limit on a particular set of products.

The Quick Order Page becomes available because of these applications

Customers place orders faster

Store owners are able to apply an incremental/interval increase on products.

Can show all product variant lists on one product page.
An Application Which Has All The Basic Features Of Quick Order
Quick orders in Shopify or Shopify orders from apps are becoming popular because of their useful use case. A quick order process mainly increases sales conversion and makes a random customer repeat the smooth ordering facility.
Increasing brand value and revenue are the main priorities for any Shopify store. Every new product or service launch requires an increase in traffic and conversions. Growing your revenue is important, especially if you're experiencing a fall in revenue. The problem arises when you try a dozen Shopify quick order apps and find yourself less benefited.
To make the attempt at a quick order successful, the MultiVariants – bulk order application is a good choice. Apps like MultiVariants help customers place bulk orders of multiple variants of products with a minimum and maximum quantity restriction. Read more about this. 
With Shopify bulk order app customers can quickly and easily order many variants and quantities of a single product with just one click. Moreover, this app allows customers to create a mix-and-match bulk order process. 
The features of this application are:
Free trial (starter)

Two different packages (Standard and Professional)

Interval quantity/incremental increases

Display all variant combinations with the quantity box for bulk orders on one

product page

Mix and Match bundle creator

Drop-Down selector

Minimum and maximum order limits

It limits the number of variants

Shows total price of added products

Variants display with quantity box

Display the quantity of stock

Out of Stock badge
Bottom Line
To conclude, Shopify's quick order is beneficial for B2B business growth and sale. It makes customers come back to your store. If you have a wholesale business use wholesale orders from Shopify to boost your business conversion.