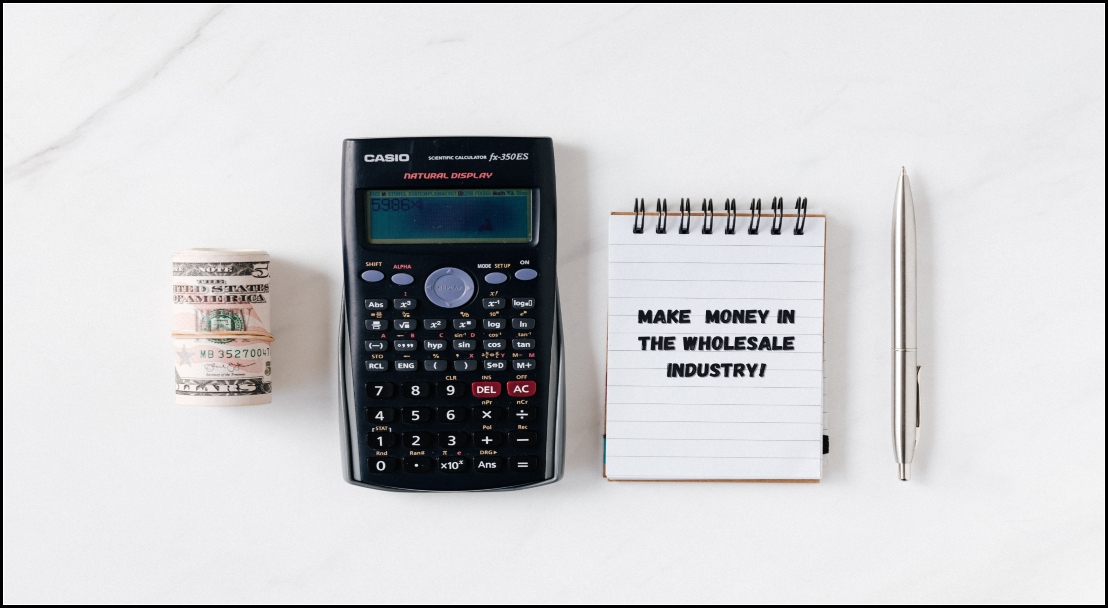 Starting a wholesale business can be profitable for a businessman, but only if he knows what he is doing. You may make a lot of money in the wholesale industry.
Wholesalers only deal with businesses that buy in bulk and rely on them as a consistent supply source. Therefore, it is necessary to learn about company strategy before launching a business that provides wholesale services to other companies. To overcome business challenges, research wholesalers, storage facilities, and suppliers.
The success of your wholesale business usually depends on your ability to predict consumer needs and respond promptly to changing market conditions. You can guess what your customers want by analyzing the market and stocking up on the best wholesale items to meet their needs.
If you are just planning to run a wholesale business, then in this article, we will discuss profitable ways to run eCommerce wholesale business. You can also investigate the wholesale business risk factors. Let's find out how to run a profitable wholesale business.
Ways of Running a Profitable Wholesale Business
Let's say you have recently launched a wholesale company. What should you do now? Whether running a retail store or a wholesale operation, you need to set goals and stick to them if you want your business to grow and thrive.
Here are some steps to follow that will help:
Way 1: Develop a User-Friendly Interface For Your Website
As a businessman, you can target B2B and B2C customers while targeting the wholesaling business. On your eCommerce site, you should list the wholesale prices of your products so that your retail customers understand.
In the case of wholesale, your pricing structure must be compatible with your inventory and accounting systems. Using a template, your website should contain a privacy policy and an "about us" page.
You can add a CTA button to make the communication process easier with your customer. You can also add a blog section where customers and prospects can learn about your wholesale business.
Additionally, using a powerful page builder can also be beneficial to running a profitable wholesale business in eCommerce. Because the use of a flexible page builder boosts sales and customer engagement,
Way 2: Find a Reliable Vendor
For a wholesale business, finding a vendor is essential. A vendor is a person or business that buys goods and services from wholesalers or retailers and resells them. Vendors usually buy products in bulk, and bulk ordering is always beneficial for a wholesale business. But finding reliable and trustworthy vendors is a difficult task.
If you run an eCommerce wholesale business, keep an eye on social media and ask your trusted vendors for recommendations on reliable wholesale vendors.
Additionally, you can investigate potential partners in your industry, such as drop shippers, subscription box services, and others.
Moreover, it is also vital to employ a wholesale purchase agreement with suppliers and practice good supplier relationship management. Your company will maintain its legal standing as a result of this.
Way 3: Locate the Most Popular Items
Though you can sell anything in bulk, some criteria and seasons for wholesale products exist. To sell wholesale, you need to find a suitable customer and product. First, choose a product to sell and stock up on in-demand goods. Then, check out a wholesale catalog to see which products are in demand.
But wholesalers now sell a wide range of products in a single store by using software to keep track of their stock. Stocking up on products without a proper market analysis could cause massive losses.
Way 4: Use Third-Party Applications For Inventory Management
When a wholesale business expands, it becomes increasingly important to implement a tracking and controlling inventory system. In such cases, inventory management software can be a great option because manual monitoring of inventory is time-consuming and complex.
By using inventory management software, a company can monitor how many items they have on hand, how many have been sold, and when they need to place new orders.
A traditional wholesale business can manage its inventory system by relying on employees, but if you are running an eCommerce wholesale business on a platform like Shopify, you must know the importance of using an inventory management app.
Another advantage of using a versatile inventory management application is that it will make your life and customers' lives easier by providing useful features such as quick bulk orders, MOQ, mix-and-match bundles, and out-of-stock badges.
Let's have an example of it-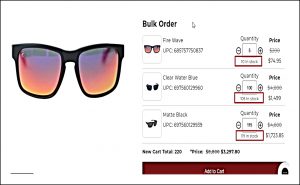 Here, we can see the usage of a third-party application for Shopify showing out of the badge icon. This badge is helpful for both the store owner and the customer because, with this badge, the store owner can manage his inventory professionally.
Similarly, a customer can get an idea of how many products he can actually buy.
Hence, this is a comparatively good app for inventory management, though there are more available present in Shopify. You can choose anyone, according to your business.
Way 5: Pay Attention to Your Customers
If you want to be successful in the wholesale market, you need to put your consumers first. Successful wholesale distributors understand the importance of providing excellent customer service. Fix problems, offer maintenance plans, and roll out updates if at all practicable.
In such a case, building a product support team has no alternative. According to a HubSpot post, 93% of consumers say they are more inclined to buy from a company again if they receive stellar customer service.
Way 6: Make a Sustainable Business Plan
Starting a wholesale or online business requires more than just a business plan. If you want to be successful in business, you need to think long-term. You need a solid vision to give your company direction. With this in mind, you can establish and progress toward objectives over time.
Setting professional objectives provides both a target and a sense of progression. Set incremental sales goals rather than exponential ones to ensure a steady expansion.
To gather more information about wholesale business profits read this.
Bottom Line
Profitable ways to run eCommerce wholesale business can be straightforward if everything is well-planned. Similarly, a wholesale project could be recovered with proper plans. Try to follow the ways we have explained in this article. These methods are beneficial for both old and new wholesalers.