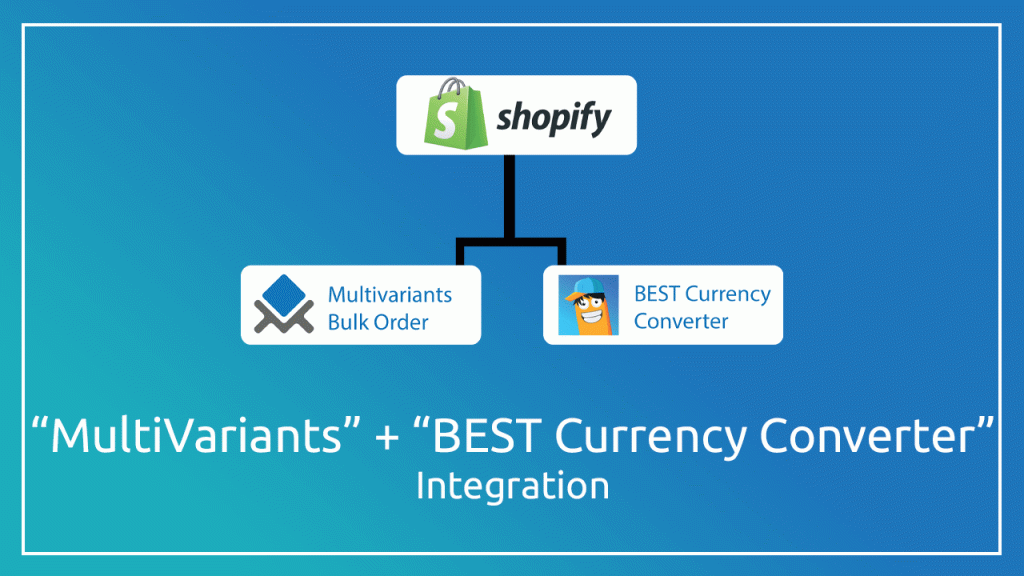 Selling in bulk with multiple variants into your Shopify store? Want to sell in bulk with multiple variants into your Shopify store? And your customers are from different parts of the world using local currency while shopping?
We are excited to announce that MultiVariants – Bulk Order is now integrated with "BEST Currency Converter" (Shopify app). It will improve your order process and retain your customers by offering bulk variants in their local currencies. 
What is "BEST Currency Converter"?
Best currency converter mainly converts the prices automatically based on your customer's location. This creates a pleasant and easy shopping experience for your customers.
How does the integration improve customer experience?
Integrating this combined function with your Shopify store, your customers will be able to make a better purchase decision. Because through MultiVariants, your customers can choose multiple items in bulk at a time and add them to the cart with a single click. On the other hand, the Best Currency converter shows the price in customers' own currency and helps them to evaluate whether the product price is within their budget or not. 
How does the MultiVariants app help your business?
You own a wholesale or a retail business at the Shopify platform. You sell bags in a variety of colors. So, you have four different colors of bags: red, black, pink, and gray. Let's say you don't have MultiVariants in your business. A customer comes to buy four bags in four different colors. First, s/he has to choose one color and then add it to the cart. Then return to the product page to choose another color and again add it to their cart.
Secondly, you can also impose minimum or maximum order quantity limits on your product. As a wholesaler, you obviously want to increase your average order value (AOV) by making the ordering process easy and applying order restrictions. This is where MultiVariants – Bulk Order takes the stage for you. By integrating the app, your customers not only can select product varieties but also you can specify quantity and order value limits for purchasing that product, set the bundle quantity, and the quantity interval by using this app.
How is the Best currency converter a help? 
Let's talk about another scenario. If you want to sell your products all over the world, the first step is to present the pricing in a country's local currency. Most people buy products online to save time. When a product's pricing is displayed in foreign currency, they may not buy it from your store being confused about whether the product ships to their country or not. Also, customers don't want to go through the hassle of converting it into their local currency.
For example, if you run your business from the United States and wish to sell your products in Brazil, you must display the pricing in Brazilian Real. So, if you utilize the "BEST Currency Converter" app, then the price will be displayed to your consumer in their local currency, eliminating the need for them to calculate the cost manually.
How Do I Activate This Integration?
All you need to do is install the MultiVariants – Bulk Order and "BEST Currency Converter" app with your eCommerce store. Yes, that's all. Both will work automatically together, no manual action is required.