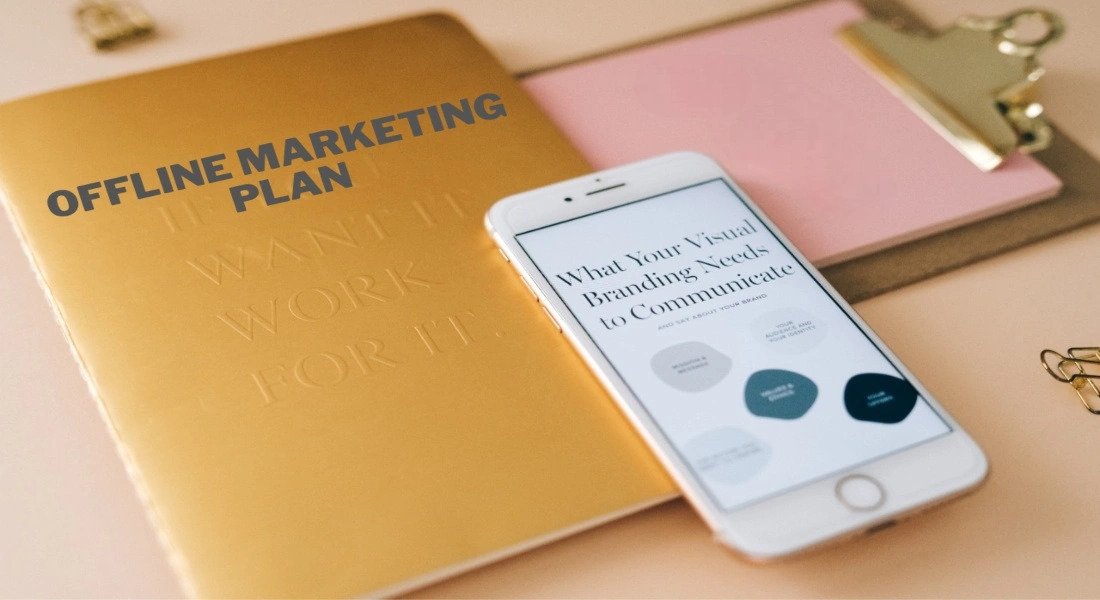 Though Shopify is an online platform, offline marketing can also have the potential to make your business brand more visible. Moreover, to create a long-lasting impression of a brand towards customers, offline branding has no alternative.
If you are the type of person who just relies on social media marketing and email marketing, then do some eyeballing at offline marketing as well if you have a store on Shopify.
According to Metzgers, in 2020 an estimated $182.2 billion on traditional media. It was 196 billion in the year 2021. Forecasts put the number at 207.6 billion by 2022. So it is high time to look an eye at offline marketing.
But the scenario could be different. Suppose you are thinking about offline marketing at Shopify but are blank about how to start, then no worries. We are here to help you out. We just came up with different approaches to offline marketing that will help you a lot regarding your Shopify marketing.
So let's see the power of offline marketing at Shopify, which will make your brand visible.
Why Shopify Offline Marketing Strategies are important?
To run an eCommerce business, marketing has no alternative. Marketing could be different, but generally, online and offline are the two marketing strategies that most businesses follow.
You may already know how to market your business online, but you will be amazed to know offline Marketing approaches can also be advantageous for you. And even applying many offline marketing strategies together can make your Shopify business successful.
Though there is a common myth that an eCommerce business should apply online marketing only, and as a result, the market for digital advertising is expected to grow to $602.2 billion by 2023. That means Most eCommerce marketers believe that online marketing is the key to success in modern life marketing.
But the fact is, offline marketing is still an effective option for many businesses, and the growth of offline media was projected to reach $196 billion by 2020, an increase of 7.6 percent from 2015. That means the number of offline marketing preferred businesses is not really small.
To do well  knowing about the best offline marketing tactics for Shopify is really important.
Top Approaches for Offline Marketing at Shopify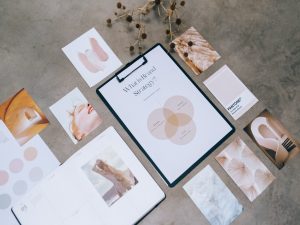 On Shopify, there are various businessmen, and they all have different marketing strategies for their businesses. Strategies could be different, but to fulfill the goal, attempting some common and effective approaches is really important. Here we have explained 7 approaches to offline marketing for Shopify.
Approach 1- Build a Strong Network
Having personal conversations with potential clients is a good way to get the word out about your online store. When customers see someone they know working for a business, they are more likely to buy something.
Similarly, to make your brand popular at Shopify, creating a great network with customers and other merchants in the same community is important.
According to Marketing Expertus, In-person meetings result in a 40% increase in closed deals. Furthermore, Direct or indirect customer experience influences 80% of B2B purchase choices, while pricing and product/service features influence only 20%. So, to grab new customers in person, the approach has no alternative.
To make your task easier, find the places where you can catch up with your target audience in person because these are the places where you can take advantage of offline marketing. Moreover, local gatherings are another great way to create a network.
Try all of those approaches and find out what strategies work best in their respective fields.
Approach 2- Thank Your Loyal Customers
There are a lot of ways to thank your loyal customers online, but what about things you can do in person? To say thank you to your loyal customers offline, you must be creative. Now you can ask why?
The majority of people (84%) consider "thank you" as a part of a gift, according to a survey of 1,000 U.S. consumers conducted by TD Bank.
If you are running a giant company with bunches of clients, then it is quite impossible to reach out to every client to express your appreciation for them. In such a situation, hosting a customer appreciation event or offering gift cards for a particular retailer can be a good idea.
For example, you can arrange a party with your loyal customers if you have a big budget. If there is no way to arrange a party, you can offer them a special coupon for a famous shopping or food brand. Nowadays, a good amount of eCommerce businesses apply this cross-promotion as a good offline marketing idea.
Furthermore, during holidays, reaching company milestones, or other special occasions, offer your loyal customers greeting cards and inexpensive gifts.
Keep in mind that customers' appreciation for the company always has a positive aspect; there is nothing negative because end-of-the-day appreciation makes your customer loyal.
Approach 3- Attend Different Meetup Events
Community meet-ups are one great way to market offline. According to the Harvard Business Review, attending a meetup or trade show helps businesses generate 5% to 35% of the marketing benefits. When you become a regular attendee of a Shopify meetup, you will be able to make enough connections on this platform.
These types of events have numerous benefits. For example, these events help to find new clients, investors, and partners at the venues. These events also show marketing tactics like networking and spreading brand awareness by handing out business cards and wearing branded clothing.
Here are some statistics about attending meetups, which PRNewswire covers:
80% of Meetup attendees said that they feel closer to others when they attend a meetup.

90% of businessmen joining different meetup events can easily increase their skills.

The majority of people (72%) say they have made more friends during the meet-up

89% of organizers felt more empowered after attending different meetups

74% of Meetup organizers report feeling happier after attending a meetup

The majority (78%) of organizers said Meet up boosted their confidence
If you are a businessperson at Shopify, try to attend these types of events. A right move towards these fairs might bring a lot of customers to your company. To make your attendance more meaningful, bring your advertising materials with you so that you can easily match the vibe of the meetup event.
Keep in mind that everything you are going to use at the fair should be representative of your brand so that you can easily convince your target audience.
At commercial fairs, competition is really common, but with the right strategy, you can successfully grab the attention of interested customers. In such a case, you must use tricks or strategies. If possible, approach relevant merchants for integration.
For instance, if you are an app developer who sells bulk order apps to B2B wholesalers, merchants and customers from different regions come to you to take an app subscription, and sometimes they ask for multiple currency converter features. If you do not have such a feature, you can look for another app developer who sells subscriptions to the currency converter.
You can offer integration with a currency converter application as a collaboration. So that both of your customers become a benefit.
You can arrange an event independently if you have already attended several meet-ups.
Approach 4- Make Professional Business Cards
If you already have a well-known Shopify store, how will you make your store memorable to your customers? Well, at such a moment, a business card is a good idea. Bring your business card with you whenever you go to any social gathering or business get-together.
Statistic Brain Research Institute found that 72% of people give opinions about businesses based on the quality of their business cards. Moreover, a survey found that for every 2000 business cards distributed, there was a 25% increase in total sales for the company.
Potential customers will remember you if you give them a professionally designed business card with a QR code that leads them to your Shopify store's URL, email, and contact information. Make sure your salespeople have a copy, too.
Remember that your business cards should match the look of your Shopify store in terms of color scheme, font, and logo. It's an offline tactic, but it's meant to increase visits to your site.
For example, if you are a dropshipper or just do a B2B wholesale business at Shopify, and you share your business card with a dropship supplier or a wholesale supplier at Shopify, it will be really beneficial for both business models. Read this article to know more about dropshipping suppliers.
Since business cards are simply one of many options at your disposal, you won't have to exhaust your resources. Numerous low-cost template layouts are available. But if originality is paramount, hiring a designer professionally may be the way to go.
In addition to serving as a handy reminder of your company, business cards can also speak for you when you can't be there in person. Use a nonstandard typeface and paper color in addition to portrait orientation to make your card stand out.
Approach 5- Present Your Brand Uniquely
You may increase the engagement of your Shopify store by showcasing your brand uniquely offline. There are a variety of famous brands that are applying these tactics very smartly. One way to apply this tactic is to promote your brand locally.
If your maximum buyer is from other countries, you should still try this offline marketing strategy.
To showcase your brand uniquely, you need to analyze your competitors first because if you are not aware of your weaknesses, how can you work on them?
Besides the client analysis, pay some attention to the targeted market as well. Research what they like and what they expect from a particular business.
For instance, if you are running a custom apparel business on Shopify, now analyze your competitors to see what types of products they are selling and what types of designs they are applying to their apparel. Try to do something better than them.
If your competitors are not using any product configurators, you can use one in your store to make your brand more unique. As we know, in Shopify, various apps are available for product personalization.
On the other hand, if you are doing a B2B wholesale business at Shopify, you can use a bulk order app to allow your customer to perform quick orders. These types of applications help a brand to present uniquely.
Have a look at one picture that is an interface of a bulk order app that works nicely to present a brand in front of Shopify users-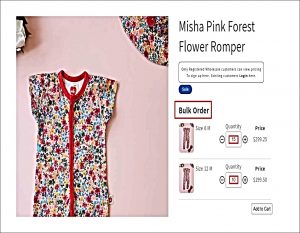 Here, a storeowner at Shopify allows his buyer to perform bulk order activities on one product page,  which is not possible at Shopify by default. When a business offers something different like this, ultimately, these bands made a unique image in the industry.
Moreover, another option is available to make your brand known, and that is making your company logo known. For example, Coca-Cola is a famous brand, but they still do marketing and have made their brand logo popular worldwide. You can apply the same tactics to your store.
Approach 6- Call Your Prospect Instead of Sending Emails
There is no doubt that online marketing strategies like email, social media, and any other form of digital marketing are always effective. But have you ever tried the cold-calling strategy?
Cold calling is another well-known approach to offline marketing. Although this strategy is not widely used, it is a potential tactic. A good number of customers love to talk with the customer service team member over the phone to share their problems. 
According to Cognism, 49% of customers love to talk with an employee of their preferred company.
That means 51% of customers do not like to get cold calls. So, generating leads with a cold call is not easy. Sometimes the cold call approach goes wrong, and it is quite hard to generate a lead on the first call. According to the same research, if a company makes 100 cold calls, it may generate two leads.
So, before making the plan of cold calling, sorting the client profile is really important. Do not just call randomly; it will reduce the chances of lead generation.
For cold calling, choose an employee who is well-known about your product because it is quite common for customers usually ask a bunch of questions. If your employee cannot give the answer, it will have a negative impact on your Shopify brand or business.
Approach 7- Do Marketing with posters, banners, stickers
After applying all of these offline marketing strategies, last but not least is marketing with posters, banners, and stickers. Sticker marketing is becoming really popular these days. Sticker marketing is an easy way to make a clear impression on people's minds.
Put a QR code on your poster or banner, and potential customers may visit your website with just a quick scan. Stickers with your company's logo can be used as promotional items. Place them strategically around your store or packaging box to grab attention. Or put a large company logo on the side of your car or bike to make your company well known.
Bottom Line
Offline marketing at Shopify is really beneficial, and we have tried to cover that in this article. To give an extensive push to your business growth, you can combine online and offline marketing. If you are new to offline marketing, then read this article to get ideas to make your business more visible to everyone.