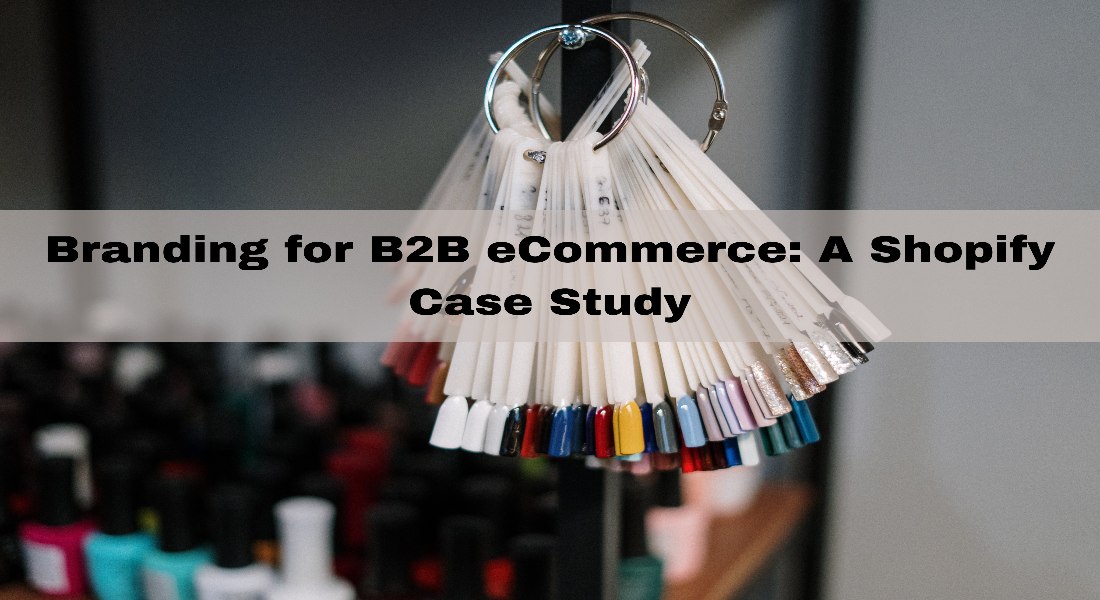 Shopify is one of the best platforms to open a B2B wholesale online business because it has over 2 billion customers. It is cheap, easy to use, and packed with several customer-centric tools that are helpful for eCommerce expansion. 
For a business person who is concerned about their product's brand identity, Shopify can be an excellent solution for them. 46% of American consumers agree that they are willing to spend extra for products from companies they have come to trust, according to a recent poll by Salsify in 2022. 
The proportion of buyers who share this view is remarkably consistent throughout the world's most important markets, from the United Kingdom and France to China and Brazil. But one thing should keep in mind is Shopify has significant competition, so it is challenging to stand out in the crowd without any extra effort.
In this article, we will discuss how to do branding for eCommerce success at Shopify.
What is Branding for B2B eCommerce? 
Businesses often use the marketing strategy of "branding," in which they develop a unique moniker, logo, or other identifier to help consumers remember them. But more than that, it's a method of building a solid and favorable reputation for the business among its target audience. 
This includes the brand's name, logo, visual aspects, narrative, vision, and goal, and how these are communicated consistently across all platforms.
Why is Wholesale branding is Vital for Shopify?
Branding a store or a product for wholesale goes beyond simple marketing and sales. It is a tricky procedure, and it requires experience. Branding boosts lead generation by raising brand KPIs and fostering favorable audience perceptions of a company. Some of the most important outcomes of strong branding are detailed here.
An Entrepreneur forum discussion revealed that 87% of respondents stated brand consistency across digital and analog channels was crucial to their decision to work with a company. But here are some more details you should know.
Branding isn't only about creating a name for your company; it is also about building a reputation for it, just as you would for yourself. Here are some facts regarding wholesale business branding on Shopify.
Fact 1- It Builds Trust
Imagine you've stumbled onto a store with all the goods you have been searching for. However, that brand lacks any coherent "identity," leaving you to question its veracity. E-commerce branding guarantees your company is credible, encouraging people to purchase. 
Fact 2- It Helps Marketing And Advertising Efforts
Every day an average internet user is exposed to five thousand advertisements. There are websites out there selling products that are almost similar to yours. So, what can you do to ensure people remember your ads and promotions when you run them? At this point, your eCommerce micro or macro brand strategy ought to start in. That way, they will not be able to forget about your brand.
Fact 3- It Creates Monetary Value 
If you examine the value of publicly listed companies, you will see that it is based on more than just their assets. The quality of its brand may predict a company's success in the market. 
For example, if we look at a famous brand like apple, we can see how their brand value put a positive impact on their company's monetary value. 
Fact 4- Inspires Your Workers
To have a stable brand value, a businessperson needs motivation. In the same way, employees will feel motivated if they run a business with stable brand value.
If your service or product is not top-notch and your customers frequently complain about it, it is not a good sign for your brand's visibility or your employees. Due to this fact, you can lose your employees because no one wants to work for a company with a bad reputation.
Fact 5- It Brings You More Clients
If you do an excellent job of establishing your eCommerce brand at Shopify, your current consumers will remember you, and you will be able to attract new ones via word of mouth. This is when your current clientele begins to spread the word about your company, its offerings, its history, or its positive purchasing experience. Because of this, more people who are like them will be interested in what you are selling. 
Branding Secrets For B2B eCommerce Success
Branding a Shopify store is a challenging task without a proper strategy. Here, we will explain some of the essential methods to follow if you are eager to create a stable brand identity for your product.
Strategy 1- Take the Time to Know Your Customer
Knowing your target audience is the first step in developing a successful branding strategy. Write down everything you can about your potential customers so you can learn more about them and customize your approach to them. 
Additionally, we recommend developing your business profiles to grab the attention of your ideal customers and make them loyal. Find out more about the demographics, language skills, purchasing habits, and location of your potential customers. Having more information is helpful when developing a branding plan for an online store on a platform like Shopify.
Strategy 2- Develop a Profile for your Online Store's Brand Identity
A brand persona, like a customer persona, is a fictional representation of the type of consumer you hope to attract. Include details on the products you intend to sell and the service you intend to provide to your intended market. 
Your brand's main offerings, claims, tone, language, content strategy, and visual identity should all be decided at this point. 
Strategy 3- Establish Your Brand's Promise And Make It Transparent
Transparency in branding refers to how easily and freely a brand shares information with both its internal and external audiences. A transparent brand is one that is open about everything from its mission and values to its pricing and operations to its financials and even potentially sensitive facts like its effect on the environment.
67% or more of customers see honesty as either very important or somewhat essential when choosing a company to do business with. 
If You want your consumers to be blown away by the value they get from your products and the care they receive from you throughout the whole purchasing process. Then you should focus on your business motto and need to keep an eye what you are promised to offer.
Just don't offer any false promises to your consumers while doing so. You may modify or expand your brand's promise as necessary. Keep it genuine with your consumers at the beginning so they know what to expect.
40% of brands acknowledged their first-tier manufacturers in their Fashion Transparency Index 2020, whereas only 7% disclosed their raw material sources.
Strategy 4- Do not Forget to Make a Brand Awareness 
Differentiating your business from others so that buyers can easily remember your brands If you can set yourself apart from the competition, it will give your brand permanent recognition.
The first step in developing a successful brand is introducing yourself to your target demographic. That is, you need them to recognize your brand. At this point, your target market doesn't even have to be familiar with the company or its products for you to make a sale. You need to make sure they are aware that you exist. 
To build a successful brand, products or services need to have names and faces that are already recognized by their target audiences. Establishing your brand effectively helps you draw in and keep customers who care about your company's success.
In such a case, consistency is the key. It will be difficult for your target audience to recognize your brand if you frequently modify your logo and color scheme. Also, you should maintain uniformity in your brand's message and content and its visual representation. So that everyone can easily interact with you and your brand,
80% of men and 76% of women prefer to buy things from well-known companies, according to data compiled by Crowdspring. To boost brand awareness and expand brand visibility across all media. Additionally, almost half of all customers (46%) are willing to pay extra for well-known brands.
Strategy 5- Make a Clear Vision and Mission of your Business
The brand identity you develop should reflect the business's fundamental values. Because your target audience values your business aims, vision, and motto. 
The foundation of a strong brand goes beyond over the goal and vision statement of a business. For example, if you are running a B2B wholesale business at Shopify, then you must need a complete brand strategy, including research into their target demographic. 
Additionally, you should keep an eye on the business mission that you have set and whether your business is following that or not. Businesspersons who are not really concerned about their professional promises usually lose their brand identity very quickly.
Strategy 6- Use A Third-Party Application to Make a Brand Identity 
To make a brand Identity in the competitive landscape of the B2B Wholesale industry, using a third-party app has no alternative. Because using a third-party app on a website or a Shopify store always adds an extra perk. At Shopify, several applications are really B2B wholesale business-friendly. A B2B wholesale bulk order app for Shopify must have unique features, for example, one-click add to cart, putting restrictions, setting MOQ and making different business-centric bundles. Let's have a look at a a versatile bulk order app-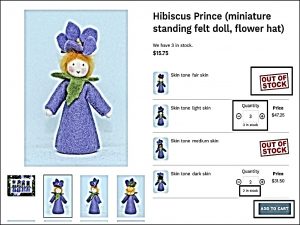 Here, we can see that this store owner lets his customers do different things in the same shop by using this third-party quick order app for Shopify. For example, a customer can add more than one doll to their cart with just one click. The app also shows when an item is out of stock and how much it costs.
The software not only helps customers with bulk orders, but it also helps them build their own brand, which is not possible with Shopify's built-in features.
Bottom Line
Making a product brand in the B2B industry at Shopify takes work. But with proper strategy and the application of a quick order app, a businessperson can easily make a unique brand image.