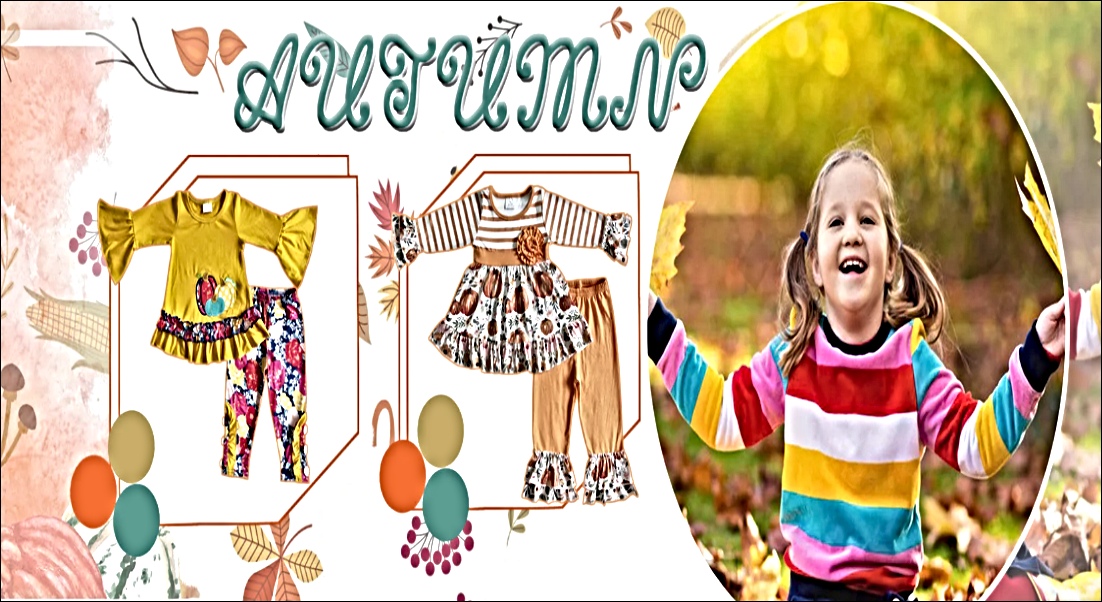 In 2023, the children's apparel market is expected to earn $263,323 million in revenue. The market is forecast to expand by 2.93% annually between 2023 and 2026. Many people every day get involved with the apparel business.
Moreover, by 2023, the global wholesale apparel market is projected to be worth $820 billion, and by 2027, that number might rise to $1.2 trillion. The worldwide e-commerce market is growing, making this an excellent moment to investigate its profit potential. 
Starting an online business can be challenging, but it also has the potential to be exciting and rewarding. One of the most difficult challenges entrepreneurs face is deciding what to sell. Small business owners have many benefits from doing business in the clothing industry.
The clothing business can be both retail and wholesale. Apparel wholesalers typically purchase items in bulk from manufacturers before reselling them into brick-and-mortar shops or through eCommerce. When you are a wholesaler, you're the middleman between the manufacturer and the customer.
AierWholesale, an eCommerce store, sells different types of apparel on Shopify. In this article, we will explore why Aierwholesale chose to do wholesale business in clothing and what challenges they face while running the business.
In the end, we will know the success secret of AierWholesale.
Why People Are Getting Intetrsed In Apparel Wholesale?
Multiple studies show that recurring consumers spend 67% more than new ones. This is why 82% of organizations find maintaining customers cheaper than obtaining new ones. So, business persons are becoming involved with such business with a good scope of recurring customers. 
To make a customer repetitive is profitable in a wholesale business rather than a retail business. As a result, many small businesses and individuals are entering the wholesale apparel sector with modest initial expenses. Another reason could be that bulk inventory purchases allow wholesalers to save costs and time, making fashion businesses more affordable. Nowadays, wholesalers have extended their offers to meet consumer demand for more style, size, and color options. For Instance: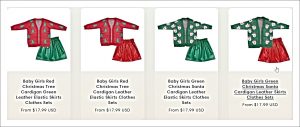 We can see that AierWholesale offers multiple variants of Christmas-themed dresses. Not only these in their store they have a vast collection of different cloths.
Quality control is another thing that has helped the wholesale clothing business grow a lot. Children's clothes are also profitable because they offer various creative options at reasonable prices. Though wholesale business in any apparel sector is profitable with proper planning.
This is why wholesale clothing sales are booming. The business community is beginning to understand the benefits of bulk clothing purchases. Companies will continue to strive for growth and prosperity if there is competition in the retail industry.
What Products AierWholesale Sells?

Regarding wholesale fashion, AierWholesale is a trustworthy brand that offers a wide range of high-quality kid clothing items to adult suits that meet everyone's tastes. Though their main priority is kid apparel. In their large collection, we can find:
Promotion

Preorder

Split Preorder

MOQ5 Custom Designs

New Arrival

Sibling Styles

Holiday Styles

Swimsuits

Summer Shorts Sets

Denim Designs

Boys Clothing

Bummie Sets

Bell Bottom Pants Sets (Short Sleeve)

Bell Bottom Pants Sets (Long Sleeve)

Rompers

Jumpsuits

Sweater/Pullover

Baby Gowns

Dresses

Tops

Adult clothing 
What Challenges Was Aierwholesale Were Facing?
As a Shopify-based wholesale company, AierWholesale struggled with several problems in selling their garments in bulk, for instance:
Managing high order volumes from business buyers

Providing MOQ for bulk purchases

Showing wholesale customers real-time inventory with "in stock" & "out of stock" badge

One click add to cart

Build loyalty and relationships with wholesale partners and stand out in the competitive market
Shopify's default settings and functionality do not offer bulk orders or one-click add-to-cart for wholesale businesses. So, AierWholesale was seeking solutions to overcome operational challenges, showing stock and pricing to wholesalers.
After extensive competitor analysis, they needed to install a third-party app for Shopify on their website to make the wholesale process more manageable for their customer. 
How MultiVariants – Bulk Order Solved AierWholesale's Issues?
Although wholesale was the most convenient business strategy for clothing manufacturers at the time, it was not the most profitable one. So, to run a thriving wholesale business, adding some extra perks is essential. MultiVariants is a bulk order app that allows customers to perform bulk orders and offers several wholesale business-centric perks and features.
MultiVariants is a quick order app that enables customers to add multiple products with multiple variants in just one click. This app also shows "in stock" and "out of stock" badges to the customers. Additionally, this bundle builder app shows product prices with a quantity box. As a result, customers can see the product's total price while purchasing. Let's have a look at how it works-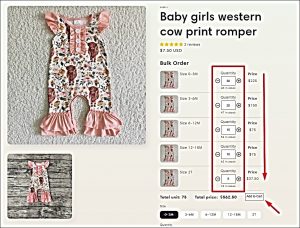 Here, we can see the quantity box with pricing shows, also the inventory stock is also visible. Because of this, customers can quickly see how many they can buy products at a time, giving them more control over the inventory.
In addition, we can see the add to cart button at the bottom, where we can add 75 products in just one click. A most interesting fact is those 75 products are from different sizes, which is really a helpful feature for wholesalers because adding multiple variants in a back and forth process is time-consuming. 
All of these things become possible with the help of MultiVariants, and this store is taken from AierWholesale. And it is needless to say MutiVariants solved all the problems of Airewholesale. 
If you are also a wholesaler in the apparel industry, it is time to give some extra facility to your customers because loyal customers have a great impact on the business revenue. Try the app now!
Bottom Line
AierWholesale is an incredible clothing seller on eCommerce. They just made their position stable on a platform like Shopify. With their branding strategy and diversity, they will shine more in the future.
AierWholesale is already unique among other apparel wholesalers because of its emphasis on branding. If they focus on their website and social media profiles to introduce their brand identity in the wholesale market, they will easily reach their target audience.