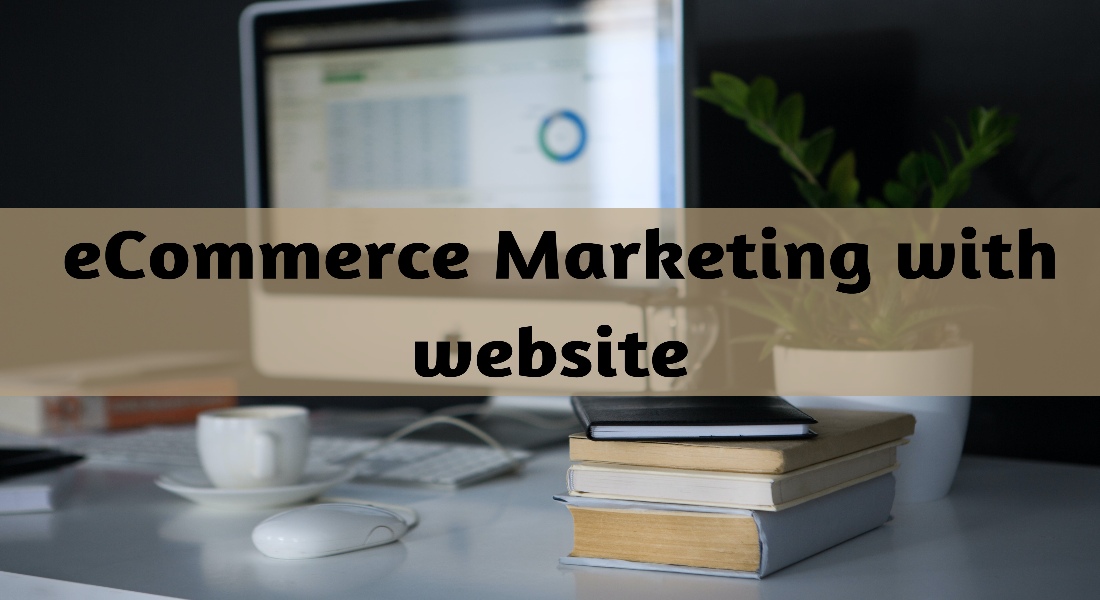 If you are doing business online, then you need an eCommerce website for sure. Undoubtedly, your primary website opens the way of virtual marketing way for your storefront. But, you can not deny the necessity of a fully optimized product page. A product or service website makes the first impression in front of your existing clients and prospects. 
As an eCommerce businessman, it will help you gain prospective buyers' confidence and loyalty. Worldwide, there are approximately 12 and 24 million online stores, which is increasing. But there is nothing to be worried about. There is much room to grow because fewer than 1 million of these sites make $1,000 or more yearly income. 
To beat the competition, maintaining a top-notch website is always helpful because 6 out of 10 American consumers now utilize some form of self-service, such as a website (24%), mobile app (14%), voice response system (13%), VoIP (13%), or online live chat (12%), according to Amex. Hence, it is visible that the number of traffic generated from a website is the highest.
This article will explain why an online website is essential to your company's success. We'll also provide some pointers to help you get going. Let's have a look at the role of eCommerce websites
What is The Role of eCommerce Websites?
"eCommerce" refers to a business created based on an online platform. An online business conducted through the Internet, mobile devices and digital marketplaces. Online shopping has become popular because the online shopping experience is more convenient than traditional shopping.
Products purchased online must meet specific criteria; digital products like PDFs, virtual courses, and online consults are sent instantly via email, but tangible goods might be picked up or delivered locally.
Additionally, multiple methods of payment are available for eCommerce. It includes apps for eCommerce stores, 3PLs (third-party logistics providers), and advertising networks like Google Ads.
Most businesses use a digital storefront or platform to handle all aspects of their online business. According to eMarketer, online shopping will account for over 20% of all retail sales by 2022, reaching $5 trillion for the first time. Expenditures will be more than $7 trillion by 2025, and that's with the assumption that growth will slow. 
Customers now have the freedom to purchase anytime they wish because of the increasing number of eCommerce sites. Customers can now get a hold of merchandise whenever they want. Faster shipping options like Amazon Prime Now may reduce the impact of any possible order fulfillment delays.
Top Types of Website Marketing 
You can expand your target demographic by employing any number of digital marketing strategies. The best results can be achieved by utilizing a wide variety of digital marketing outlets. Promotion of websites is a type of online advertising. Here are the three most effective types of website marketing marketing to help you decide which ones to implement for your business:
Type 1- Content Marketing 
Informational, useful content is what content marketing is all about, and that includes things like blogs, how-to videos, and other guides. It's a great way to get to know your target market and address their concerns. 
It can also aid in the creation of leads and the finalization of sales. Consistent content aimed at a specific demographic should be released on a regular basis. 
If you consistently put out credible material, your brand will gain credibility and respect among its peers. You want to be the go-to resource for your audience when they need to know what's happening in your field.
Type 2- SEO Marketing 
The goal of search engine optimization (SEO) is to improve a website's visibility in search engine results pages (SERPs) by tweaking its structure and content. Google's algorithms determine how closely your page relates to the user's search terms. Because of how frequently these algorithms change, SEO tactics require constant fine-tuning to maintain their effectiveness. If you want your page to rank higher and receive more organic traffic, SEO is the way to go.
Type 3- SEM and PPC (Pay-Per-Click) Marketing 
SEM, or search engine marketing, describes the practice of placing paid ads in a search engine's top results. Pay-per-click refers to the business model in which advertisers pay only when their ad is clicked on. If you pay for one of the top positions in search engine results pages, your URL will have an "Ad" label next to it. 
Consumers are aware that these are advertisements, but they continue to click on them in large numbers, making this a potentially lucrative online marketing tactic.
7 Reasons Why Having an eCommerce Website is Important For eCommerce Marketing?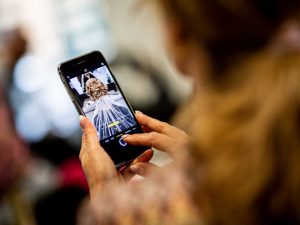 Reason 1- eCommerce Website Makes a Business Known 
eCommerce businesses have opened the door for different businesses to reach customers worldwide. It may grow faster if the company successfully sells products or meets customers' business-centric requirements.
Online marketplaces like Amazon, eBay, Etsy, and platforms like Shopify are already doing it perfectly. The websites of these business places gather a broad audience and prospects, which ultimately boosts a company's sales.
According to Startup Bonsai, 71% of website visitors are annoyed with impersonal content. That's why it shouldn't be a shock that 51% of marketers rank customization as their top goal. According to a recent survey, 76 % of customers are more likely to buy from a business if they receive individualized service. In addition, 78% of existing customers want to return for future purchases.
eCommerce businesses should prioritize personalized user experience and SEO while designing their websites. A website's design should be like this so visitors feel comfortable and motivated while purchasing.
The simplicity of online shopping makes eCommerce websites popular nowadays, and as a result,, many brick-and-mortar businesses are shifting online. A big reason behind this is that customers can shop whenever they choose, thanks to home delivery. People who prefer to buy in person but only have a little time for it may greatly benefit.
Online stores are a fantastic tool for expanding a company's clientele. If businesses invest in bolstering their online profiles and simplifying the shopping experience, they will attract more customers and generate more revenue.
Reason 2- A Website Remains Available All The Time
There is no need to bother about store hours when a customer-centric eCommerce website is available for your customer. Because of a website, it is constantly accessible 24/7. As a store owner, Your goal should be to create a website that can be used by several traffics at any time without any entry barrier.
Raydiant found that most consumers choose eCommerce platforms due to their 24/7 availability, convenience, discount coupons, health safety, and quickness.
A website must be user-friendly with a proper CTA button. If a company does that perfectly, it can raise earnings by targeting customers in different time zones with varied product pricing. It makes things easier to get a hold of, which in turn drives up sales.
Reason 3- Website Builds a Solid Foundation For Your Brand
Online stores are an excellent way to run a business online to spread the word about what they sell and increase their customer base. Visuals, sounds, and words can all be used for this purpose. 
In 2022, 66% of companies employed live-action videos for marketing their company. While 55% used animated videos, 57% used screen-recording videos. 
About half of customers think a company they like should produce more videos. You can save money on online advertisements using video summaries to draw in new clients and engage existing ones.
In addition to answering any queries they may have, this will also assist in establishing credibility and rapport with the client base.
Online stores can only succeed with accurate product descriptions. They need to be understandable by the target audience and show why the product is worth purchasing. 
A product's return rate can be lowered, and customer knowledge increased with the help of a well-written description.
With the help of eCommerce, companies may establish a solid online presence. This can broaden exposure to the brand and narrow the gap in familiarity between it and the competition. It may also result in more money coming in from sales.
Reason 4- Online Shopping has Several Advantages.
Customers may conveniently shop anytime, anywhere, so long as they have access to the internet and a device such as a computer, smartphone, or tablet. They can quickly and easily pay using the accepted methods without making an extra trip to the store.
With reputable payment gateways like PayPal and bank wire transfers, your customers may shop at their leisure across multiple product categories while feeling safe about sharing their financial details. 
When customers are satisfied, businesses see an increase in revenue, which will also increase a business AOV.
Reason 5- A Website Offers More Possibilities for Advertising With Online Shopping
Using keywords, site language, and images optimized for search engines, marketers may increase traffic to their online shops and, ultimately, their products. This can improve their websites' positions in SERPs, making locating them easier for potential customers.
Content relevance is essential. Increasing client involvement directly results from creating material that piques their interest. 
Due to irrelevant information, average response rates in marketing campaigns are reduced by 83%.
In addition, eCommerce companies can monitor their customers' actions to send them more pertinent advertisements. This could expand a company's customer base and boost revenue.
Reason 6- Shopping is Safe on a Website 
Security should always be your primary concern while doing business online. When you build and manage your store on Shopify or another reputable eCommerce platform, you must ensure that your customer's personal information and financial transactions are safe. 
Shopify's gateway accepts payments in several currencies and complies with PCI (Payment Card Industry) requirements for secure credit card processing.
By obtaining an SSL certificate, online stores can ensure the security of their customer's personal data and financial transactions. Customers who have more confidence in their safety will purchase on your site.
Reason 7- Website Allows The Use Of Third-Party Apps
Using third-party apps on a platform like Shopify allows you to provide more value to your customers. A Shopify store may give customers a better purchasing experience by integrating third-party apps. They can improve efficiency, save time, personalize the user experience, tighten security, and reduce overhead.
For example, in a B2B business at Shopify, store owners can not offer one-click add-to-cart for bulk orders. However, a bulk order app for Shopify allows customers to perform a quick order at Shopify. 
Let's look-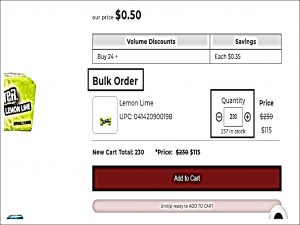 Here is a B2B wholesaler at Shopify using a fast order app for Shopify, which allows his customer to order 230 more products in just one click. This perk is not available at Shopify by default. Using such an app in your eCommerce store will boost your sales and grab the attention of your prospects, which will be the ultimate marketing approach.
Bottom Line
Nowadays, marketing can't function without using eCommerce websites. They allow businesses to collect helpful information about their clientele, expand their consumer bases, and offer more easy buying options. Businesses may improve their online visibility, traffic, and revenue by optimizing their online stores for search engines and social media.