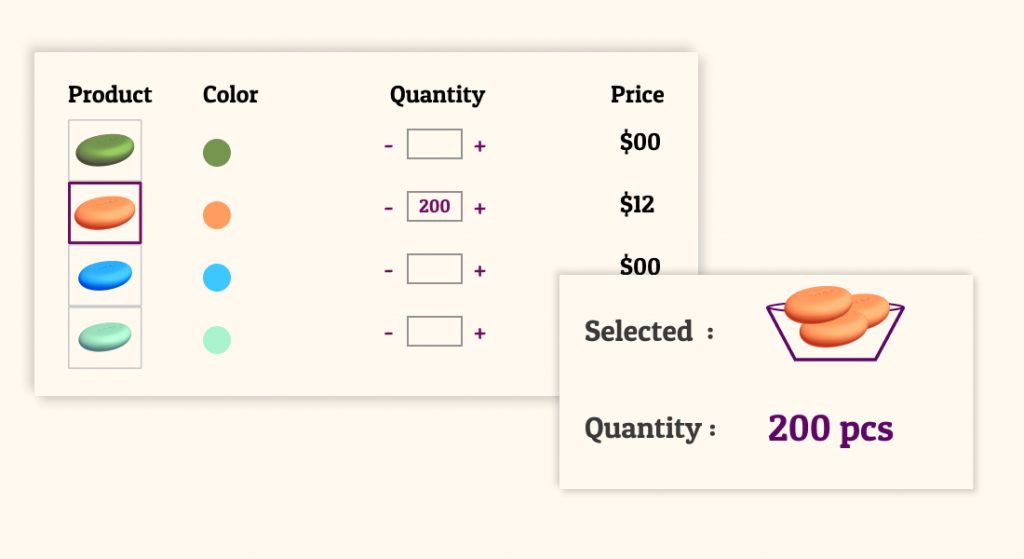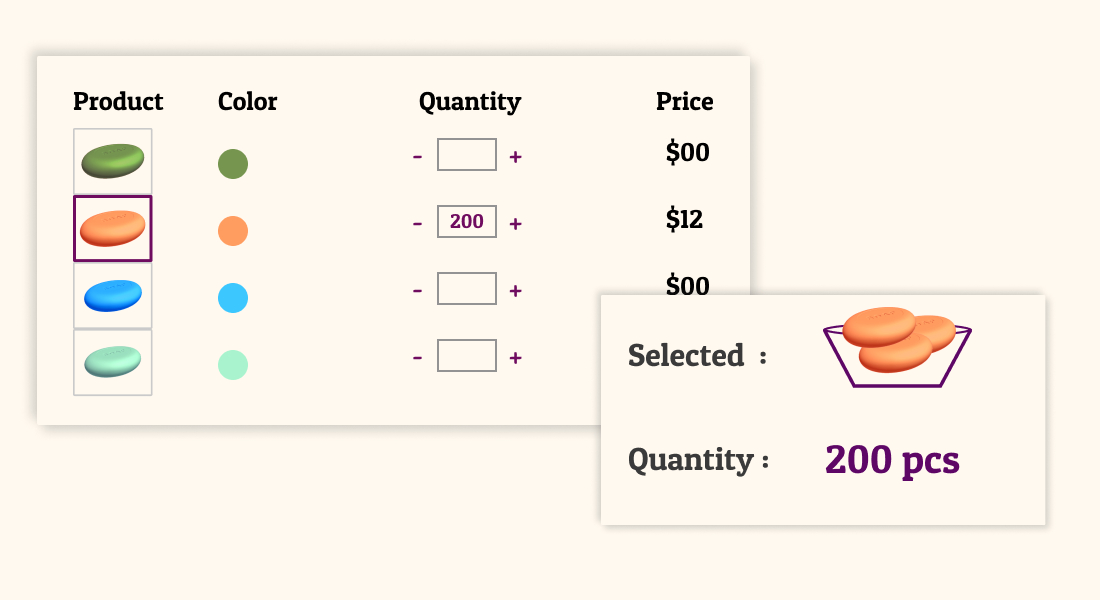 It's common in eCommerce to sell products with different variants, and Shopify is no different. But a problem arises when a Shopify shop owner wants to let customers add different variants of the same product because Shopify doesn't let businessmen do that by default.
As a result, merchants are looking for a way how to select multiple variants of the same product at a time in Shopify to save customers time and boost sales during bulk orders. And the good news is that there is a way to fix it. And in this article, we'll try to find the answer. Let's start with the Shopify version first.
What is Shopify Variant?
People can buy and sell online in various sizes, colors, materials, and prices. Multiple variants buying is the act of buying different kinds of the same product. Shopify also lets people do this process.
Store owners who use Shopify can make more than 100 different variants of each product in their store. And these variants can depend on the size, color, and style.
That means when a shop owner makes new variants of the same product, he has to change the price, the amount in stock, and the shipping options for each one separately.
Also, if someone needs to sell a product with more than 100 variations or three options, he might be able to change the code of his theme to extract line item properties and find out what his customers want. Another way to add different versions of the same product is to use a third-party app.
Furthermore, while adding multiple variants to Shopify, it's important to remember that stores with 50,000 or more variants have a daily rate limit for uploading variants using an app or CSV file import. This means that you can only add up to 1,000 new variants each day.
After that, an error message will appear. But stores on the Shopify Plus plan don't have to worry about this limit. They can add as many variants as they need without any limits.
Why Adding Multiple Variants of the Same Product at a Time at Shopify is Beneficial?
A B2B wholesale business might need help to use Shopify to sell products in bulk because they can't add different variants of the same product.
As we already know, Shopify doesn't let business owners add more than one variant of a product at once, and customers can't buy different variants of the same product at the same time, either.
As a result, merchants were looking for a sustainable solution for this problem, especially B2B wholesale business merchants. Here are some reasons why retailers and consumers seek out bulk purchases of similar products.
Reason 1- It Saves Time
With the facility of adding multiple variants at a time, merchants can be able to sell all the different variants of a single product at once instead of adding them separately.
This saves time and lowers the chance of making a mistake. In eCommerce, Both buyers and sellers are really busy, and allowing them to buy different variants of products together will be a great time saver.
To better understand, let's assume a scenario. Consider a shop that sells T-shirts in red, blue, and green. Each color comes in three sizes: L, M, and XL. Now, if the shop owner adds all of these options with variants individually, it will take a long time.
In the same way, a customer who wants to order three red T-shirts in sizes M and L will also take a long time. So, for merchants and customers, this is a huge problem, and as a result, they want to know how to add multiple variants simultaneously on Shopify to solve this kind of problem.
Reason 2- Bulk Buying Becomes Easier With Multiple Variants Selection
In a wholesale bulk order process, adding multiple product variants at a time reduces the need to check all product variants individually at Shopify.
But in reality, Shopify customers can't buy different variants of the same product from the same page. Because of this, both customers and sellers look for a way to offer more than one option at the same time.
For instance, if someone wants to buy 200 different products at once through Shopify, it will take forever. So, most people think it might be the best solution if they could turn on this feature anyway.
Reason 3- It Boosts AOV
When the bulk ordering process is quick, a B2B wholesale business will definitely order more and more. It is also a good way to boost the selling scheme when buying small quantities with different variants.
So, increasing the average order value of a finding business solution for multiple variants of the same product at a time is really crucial.
What Is The Solution?
Two ways are available to solve the problem of selecting multiple variants. One is that the store owner can customize his store by coding, and the second is using any multiple variants creator third-party solution.
To code, you may hire a developer or take help from a freelancer. In such a case, using a third-party multiple variants ordering app is preferable. In Shopify, there are numerous applications available that allow store owners to add products with multiple variants. So using a professional application is the best solution.
If you do not have any idea, then we will give you a sample of how an application allows for adding multiple variants of the same product-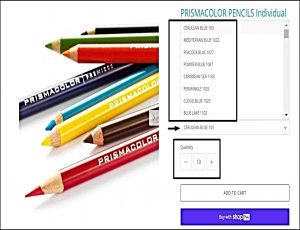 Here's a quick look at a Shopify app that lets you add different variants of the same product. We can see that the shop owner has 8 different kinds of Prismacolor pencils for sale. When the customer clicks the drop-down menu, all the variants will be shown (as marked in the picture).
Now, the customer can choose any of the different options in different amounts. For example, this customer has chosen 10 "Cerulean Blue 103" pencils from a single product page. If he wants, he can also combine other options.
How Can MultiVariants- Variants Builder App Help You?
The MultiVariants-Variants Builder app is a flexible tool that lets store owners add more than one product type to their stores.
The MultiVariants app provides multiple styles to showcase wholesale Shopify store variation options. Such as list, select, swatch, and matrix/grid. A merchant can choose any style out of these four.
But in the case of the product variant option, some rules need to be kept in mind. And that is, storeowners cannot choose three grid styles because it is impossible to show three variants in a matrix or grid style.
As a merchant, if you do that, the app will automatically change one. In the same way, you can't choose a list style if you set a grid or matrix for any of the options, and vice versa.
Let's see the steps for how you can add multiple variants to your Shopify store with the MultiVariants – Variants Builder App.
First of all, install the MultiVariants app in your Shopify store 

Then go to your product list and choose your desired product 

And click "options" 

Next, add variants and upload photos for each of the variants.

Reload the product page
After following these steps, you will be able to add multiple variants of a product. And it will look like this-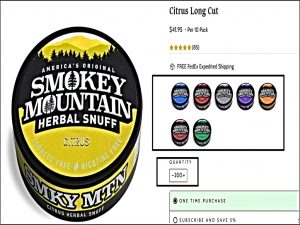 Here, seven variants of a product are shown on one product page, and the customer can choose several variants of a product in bulk and add them all to their cart with one click. And after placing the order, it will look like this: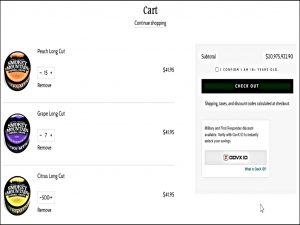 Moreover, as we have already said, MultiVariants is a versatile application because it helps merchants perform quick orders, bundle building (Mix and Match, incremental quantity, pre-set quantity), one-click add to cart, and putting restrictions on variants and quantity (MOQ).
Look at some business-centric features of MultiVariants- 
Allows to add variants SKU/UPC/Barcode

Setting min/max quantity per variant 

Setting min/max price per variant 

Show/hide compare at a price for variants

Show/hide out-of-stock variant

Show/hide the variant title

Show/hide variant icons

Allows to add personalized text for variants

Display all variants in the list with the quantity input box
Bottom Line
Multiple variants of the same product in Shopify are the most demanding features for both merchants and customers. Two reliable solutions are available so that businesses can choose their preferred solution.