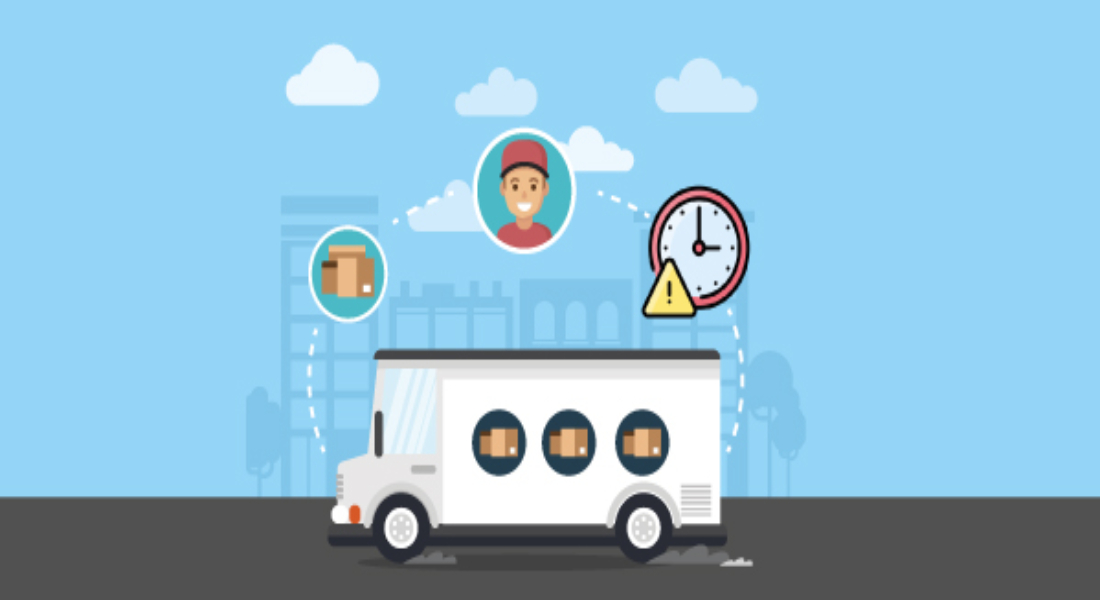 Shipping delays in eCommerce are unpleasant to everyone because when customers place an order, they usually try to get it as soon as possible. In such cases, if a business fails to deliver the product on time, it can harm the reputation of the business.
But when it comes to eCommerce business, ignoring the shipping delays is impossible, so it is better to find out the real cause and solution.
Supply chain quarterly conducted a survey, and they found many customers (70%) reported shipping delays without explanation, according to the findings. After a bad online shopping experience, 90% of respondents indicated they wouldn't buy from that brand again, and 29% stated they were likelier to post a negative review online.
Hence, shipping delays have a strong impact on customers' minds, a business owner should not ignore this issue. In this article, we will discuss shipping delays in eCommerce.
What are the Most Common Causes of Shipping Delays in eCommerce?
Cause 1- Wrong Information of the Customer
Incorrect information is a major contributor to shipment delays in online retail. Address, phone number, and feature mistakes are all examples. Shipping delays can occur if shipments are misdirected or returned to the sender due to inaccurate address information.
According to Shipbob, it can cost $5 to $20 per parcel if delivery is delayed because of an inaccurate address.
This data emphasizes the necessity of collecting correct information about your customer, and to do that, running professional data entry and verification processes is essential. It reduces wait times and maximizes satisfaction among all customers respectively.
Cause 2- Poor Business Structure and Strategy
Shipping delays may occur due to insufficient organizational structures and poor planning. Several instances of this could be more efficient management of stock, sloppy handling of customer orders, and a need for more staff. Order fulfillment can create a bottleneck if these factors aren't optimized, delaying shipments.
Deliveries take 10% longer on average for companies with weak inventory management systems compared to those with solid systems, according to Netsuite data. On the other hand, according to research conducted by Zebra Technologies, inefficient warehouse operations are the cause of shipment delays for 40% of organizations.
Shipping times and costs can be reduced if organizations adopt more streamlined inventory management procedures.
Cause 3- A Rise In Delivery Volume
Due to the rapid growth in online sales, there has been an equal rise in the number of shipments. Delivery speed is becoming important as the number of online shoppers grows. Transportation and logistics firms may need help keeping up with the increased demand, especially at busy times of the year.
According to FedEx, shipping delays increase by almost 50% percent over the holidays as a result, around 60% of shoppers change their shipping policy. This highlights the importance of companies proactively addressing capacity limits and working closely with trustworthy shipping partners to manage growing order volumes successfully.
Cause 4- Supply Chain Issue
Inventory shortages, production delays, and transportation issues contribute to shipping delays. The timely delivery of items to clients can be severely impacted by even the smallest disruption in the supply chain.
According to Shipbob, 56% of consumers in 2020 said they were more likely to order from a new store if their usual one experienced shipment delays.
To mitigate that, businesses may mitigate the impact of delays and keep the flow of goods to customers steady by building flexible supply chain systems.
Cause 5- Shortage of Labor
A shortage of workers in any occupation can have far-reaching consequences for supply chain management. When numerous essential roles are affected by scarcity, the consequences multiply rapidly during peak seasons. Almost every eCommerce business requires extra labor or part-time employees, including regular ones.
Managing logistical obstacles, such as needing more available workers or equipment, can take time and effort. And it's a problem that can be solved with the assistance of a 3PL company. If your business is experiencing problems at any point in the supply chain, shipments may be delayed.
Solutions for Delayed Shipping
Solution 1- Update Your Inventory
Order fulfillment and shipment delays can be kept to a minimum using relevant inventory information. You should always update your stock system to reflect the current quantity and availability of products. 
This helps avoid overselling, often resulting in canceled orders and delivery delays. You can use an application that shows out-of-stock or in-stock badges to the customer. In Shopify, there are bunches of inventory management application available that shows inventory stock.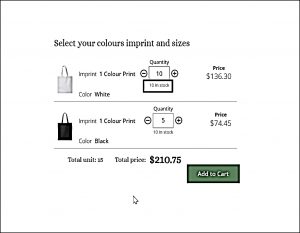 For example, here we can see an interface of an inventory management application for Shopify, which is showing an "In stock badge". As a result, customers can now easily see how many products they can buy at a time.
It is not mandatory that there must be 10 products available, it could be more than 10, but the storeowner can put this badge to manage his store inventory well. Using such an app save time and avoids mistakes in order processing and shipment.
Solution 2- Do Not Give Fake Hope Regarding Delays In Shipping
Customers' expectations can be handled more effectively, and trust can be built through transparency and honest communication. Refrain from giving customers false hope or inaccurate information about shipping times. Instead, please provide reasonable delivery estimates, given the current conditions and the carrier's capabilities.
Customers like candor, and it helps to prevent complaints and questions about late delivery if you give them an accurate picture of what to expect. This also helps maintain an excellent brand image for your company and encourages repeat business.
Solution 3- Choose a Reliable Shipping Company 
If you want your deliveries to arrive on schedule and in good condition, you need to work with a shipping company you can trust. Find a shipping company with a track record of reliable service, timely delivery times, and reliable tracking systems by doing homework.
When deciding on a shipping partner, it is essential to consider prices, turnaround times, service areas, and client feedback. Working with a dependable firm lessens the likelihood of setbacks due to things like shipment mistakes and subpar support.
Solution 4- Hire Sufficient Labor During Holidays 
Having a sufficient number of employees on hand is essential throughout the holiday season to meet the increasing number of orders. Plan for peak employee levels and bring in temporary help for warehouse tasks like order processing and packaging.
According to research conducted by Adobe Analytics, shipment delays climbed by 50% over the 2021 holiday season. The survey did find, however, that companies who invested in more manpower were able to cut shipment delays by 20%.
Maintaining effective processes, shortening order processing times, and satisfying customers' demands for on-time delivery all hinge on having a sufficient number of available workers. The shipping process runs more efficiently, and customers are happier when workers are well-trained and motivated.
Solution 5- Use An Application To Set Min/Max
To avoid shortages and delays, it is helpful to use inventory management software or an app that allows you to establish minimum and maximum stock levels. By establishing these limits, you can set up alerts and programmatic restocking procedures for when stock is low.
Read this article to know the importance of setting min/max order quantity. Now, have to look to this image-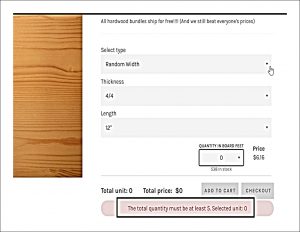 In this image, a storeowner of Shopify sets the minimum order quantity of 5 so the customer can order more than 5 but not less than 5. In a way, a business owner can sell a less selling product, including solving packaging issues.
This is also related to shipping delays because it is so obvious that a store owner will usually try to decrease the shipping cost with appropriate packaging.
By being proactive in this way, you can avoid delays caused by stock-outs and ensure that orders will be fulfilled promptly. You can minimize losses from stock outs and have a steady supply on hand.
Bottom Line
Customers want their orders quickly after they've placed them, so any delays in shipping are frustrating for everyone involved. In such situations, a company's reputation may suffer if the product is not delivered on time.
If you run an online store, you must pay attention to shipment delays. Therefore, it's in your best interest to investigate them and identify the root cause of shipping delays in eCommerce.